The Reser Presents
Amythyst Kiah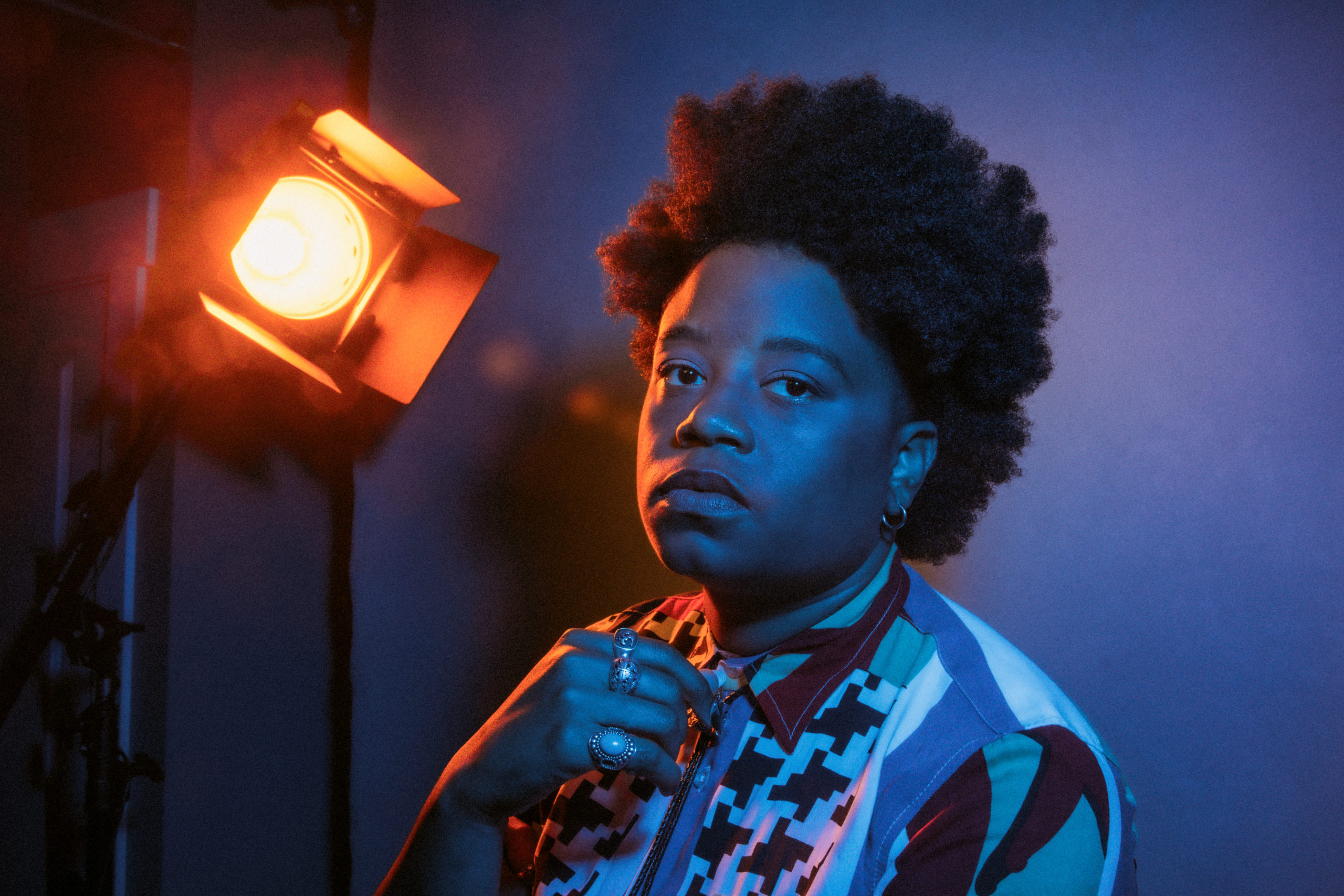 The Reser Presents
Amythyst Kiah
Date
October 05, 2022
7:30pm
Pricing
$30 – $40
"One of Americana's great up-and-coming secrets."— Rolling Stone
"She really is important in reminding people that there is a great tradition of African-American, old-time musicians. I love that she sings in this really rich low vocal range, just straight from the chest, resonant." — NPR
"Her razor-sharp guitar picking alone guarantees her a place among masters, but it's her deep-hued voice that can change on a dime from brushed steel to melted toffee that commands attention." — The New York Times
Amythyst Kiah recently released her latest EP Pensive Pop (Rounder Records). With Pensive Pop, Amythyst further illuminates how her artistic prowess cannot be defined in a single style. This 4-track release – which features her renditions of Tori Amos' standard "Sugar," Joy Division's "Love Will Tear Us Apart," and Green Day's "Hitchin' A Ride" – highlights the iconoclastic alt-rock and hard-hitting, diary-like songwriting that first sparked her artistic passion and shaped her musical palate.
On the EP, Amythyst adds: "The songs on Pensive Pop were chosen before the title, before any real concept came to light. Quite simply, I chose songs that I love and wanted to see if I could keep their integrity while also matching a sound that's authentic to me. I enjoy games and this process was like a puzzle. The common themes throughout this record address the lamenting external factors that can impede us on our journey in life and the struggle to accept and work through those challenges. Fear is at the center of all of these songs: fear of rejection, fear of change, fear of sobriety, fear of living in the present. Pensive Pop is my reinterpretation of pop/rock songs in order to bring more attention to the stories being told."
The tracks of Pensive Pop and of her 2021 Rounder Records debut Wary + Strange – which was lauded by The New York Times, NPR Morning Edition, Pitchfork, Rolling Stone and more – are just a selection of her setlist for her U.S. and European tours this Summer and throughout the rest of the year. Kiah – who was recently named one of CMT's Next Women of Country – just recently capped a run of shows with The Who and will be headed out on the road with CAM this year.
Kiah – a Grammy-nominated songwriter – was recently featured in Amazon Music's For Love & Country documentary and one of the faces of Gibson's Sister Rosetta Tharpe & Generation Acoustic campaigns.
The Rounder Records debut from Amythyst Kiah, Wary + Strange marks the glorious collision of two vastly different worlds: the iconoclastic alt-rock that first sparked her musical passion, and the roots/old-time-music scene where she's found breakout success in recent years, including recognition from Rolling Stone as "one of Americana's great up-and-coming secrets." Along with tapping into the vibrant musicality she honed in part through her studies in East Tennessee State University's Bluegrass, Old Time, Country Music program, the Chattanooga-bred singer/songwriter expands on the uncompromising artistry she's displayed as a member of Our Native Daughters—an all-women-of-color supergroup whose Kiah-penned standout "Black Myself" earned a GRAMMY nomination for Best American Roots Song and won Song of the Year at the Folk Alliance International Awards.
Produced by Tony Berg (Phoebe Bridgers, Amos Lee, Andrew Bird) and made with esteemed musicians like Blake Mills, Wary + Strange arrives as a deeply immersive body of work, endlessly redefining the limits of roots music in its inventive rhythms and textures. With an unforgettable voice that's both unfettered and exquisitely controlled, Kiah gracefully interlaces political commentary and personal revelation, ultimately offering a raw yet nuanced examination of grief, alienation, and the hard-won triumph of total self-acceptance.
Sponsored by TriMet.
Buy Tickets