45th Parallel Chamber Orchestra Presents
Czech Mix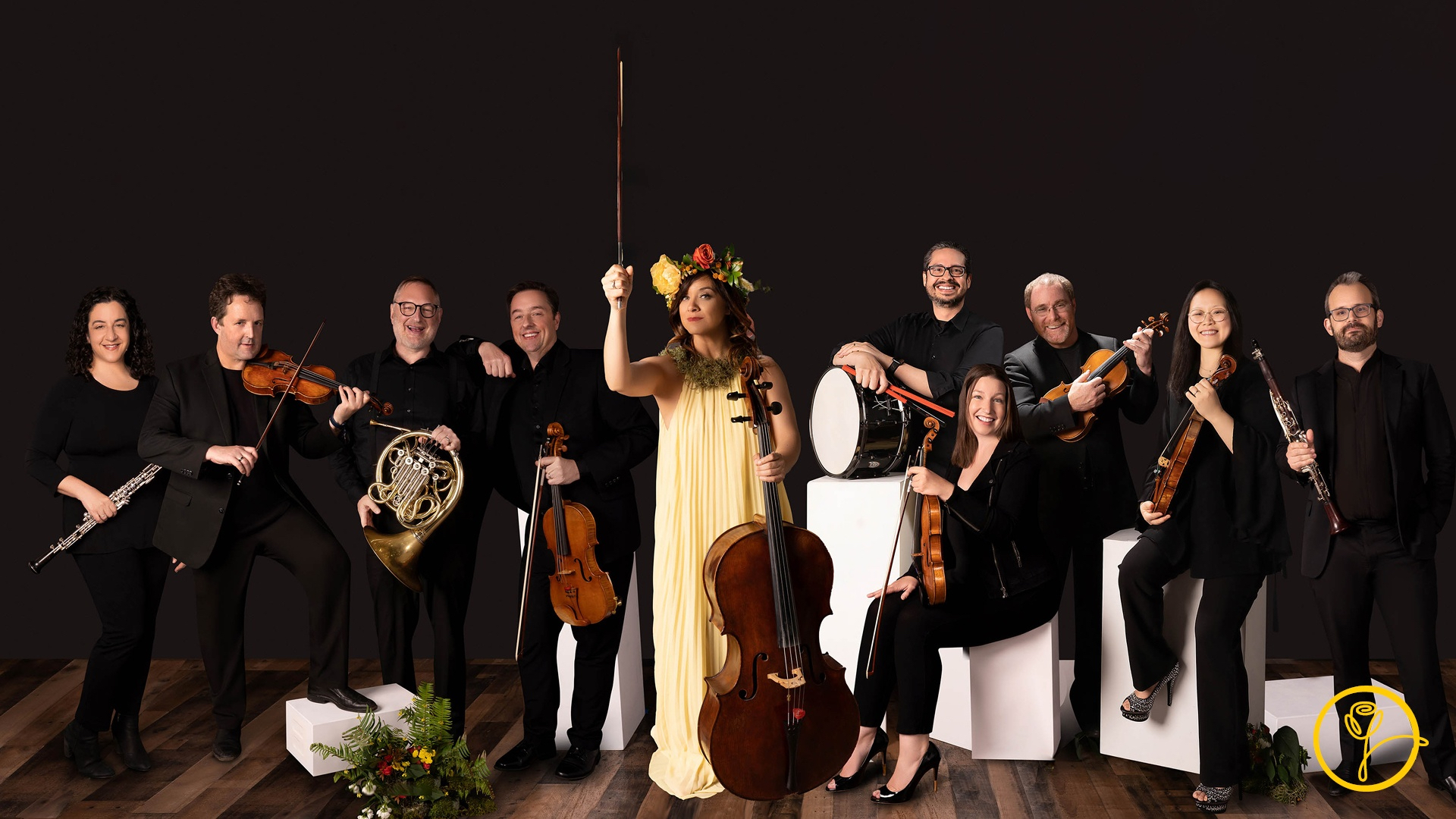 45th Parallel Chamber Orchestra Presents
Czech Mix
Date
December 01, 2022
7:00pm
Pricing
$24 – $34
Join us as we celebrate 15 years of 45th Parallel Universe performances with our debut at the Reser Center! Drawn from the Oregon Symphony, the virtuosos of 45th Parallel seek to tell the whole story of classical music, with programs that range from the baroque to cutting-edge modernity. During the pandemic year, 45th Parallel used new technology to present 54 online concerts featuring musicians from around the world, and providing over $70,000 to musicians who'd been silenced by shuttered concert halls and empty stages.
For this special anniversary, we'll celebrate our return to live performances by shining a spotlight on the rich cultural heritage of the Czech Republic, with rarely performed pieces of surpassing beauty by Martinů, Janačék, and Dvořák.
Bohuslav Martinů's Sonata for Flute and Piano was composed in 1945 in Cape Cod, during the composer's five years in the USA following his escape from occupied France. Martinů's sonata was inspired by the call of the whippoorwill, gorgeously referenced in this melodic masterpiece. Oregon Symphony principal flutist Martha Long will be joined by acclaimed pianist Maria Garcia for this performance.
At the end of 1877, during a trip to Vienna, Antonín Dvořák attended a concert given by the Vienna Philharmonic whose program included Mozart's Serenade in B flat major for wind instruments. He was so taken with the work that, as soon as he arrived back in Prague, Dvořák completed his own Serenade for Winds within fourteen days, following Mozart's example by adding a cello and bass to the wind instruments. While there are clear references to Mozart's Serenade, Dvořák's Serenade is wholly Czech in character and looks back to the tradition of music-making in Czech castles and palaces.
A friend of Dvořák's, Leoš Janáček received his musical education in Prague towards the end of the 1800s, when the city was alive with artistic ferment and the desire to promote the Czech national identity. The sumptuous Idyll for Strings is a youthful work, with harmonies and repetitive melodies influenced by the contours of his native Czech folk music.
45th Parallel concerts are lively, entertaining, and a celebration of the rich cultural ferment of our beloved community. Join us for this special evening of beautiful music!
Program listing:
Sonata for Flute and Piano, by Bohuslav Martinu
Idyll for Strings by Leoš Janáček
Serenade for wind instruments, cello, and double bass by Antonin Dvorák
This performance is 80 mins. with no intermission.
View our COVID-19 Health & Safety Policy
Buy Tickets