The Reser Presents
DakhaBrakha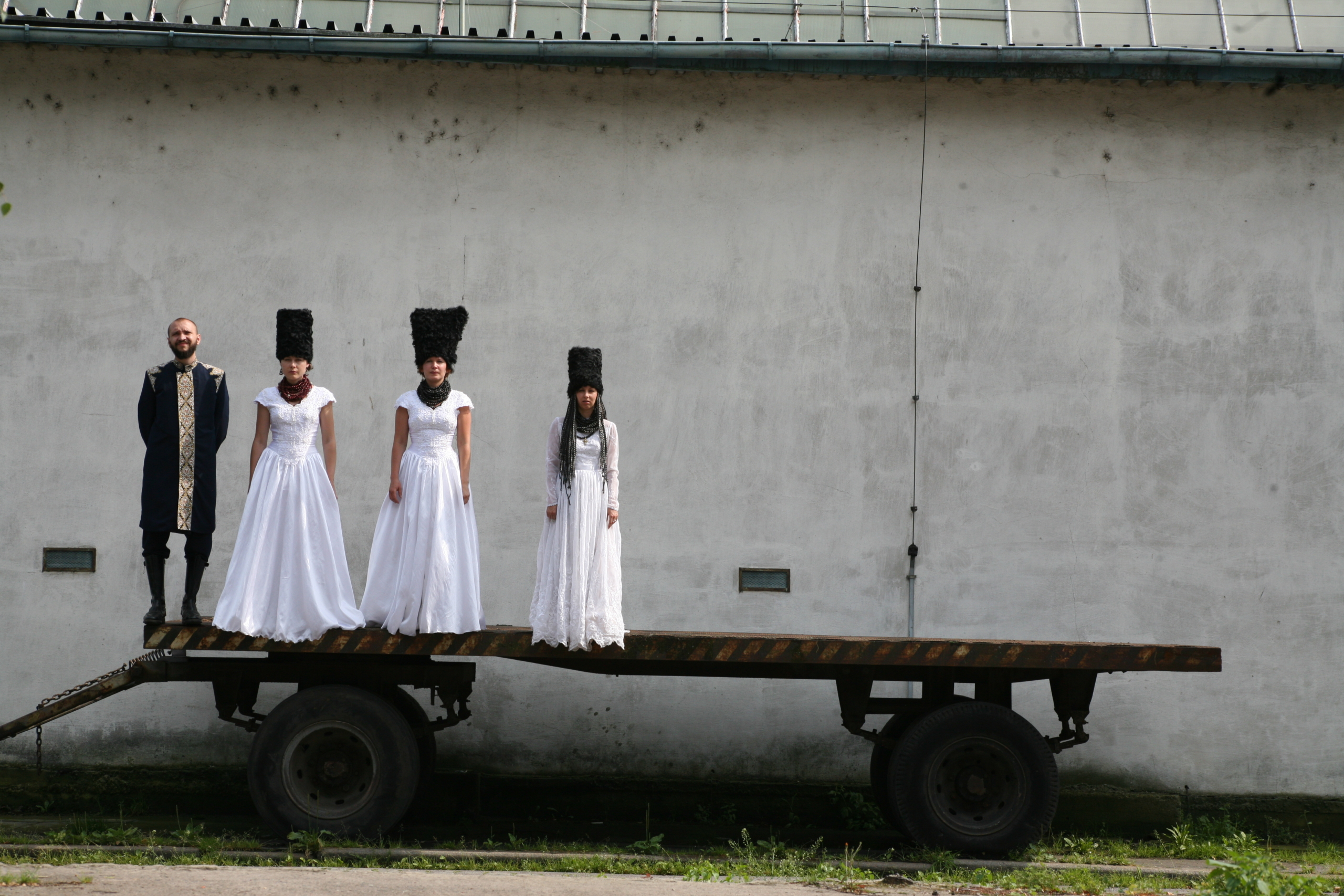 The Reser Presents
DakhaBrakha
performing live in concert
Date
September 30, 2022
7:30pm
Pricing
$35 – $55
Hailing from Kyiv, Ukraine, DakhaBrakha reflects the fundamental elements of sound, soul, and "ethno-chaos" to create a world of unexpected new music. Accompanied by Indian, Arabic, African, Russian, and Australian traditional instrumentation, this quartet's astonishingly powerful and uncompromising vocal range creates a transnational sound rooted in Ukrainian culture and ethos.
"The group mixes everything from punk-pop to traditional Ukrainian songs in cool yet beguiling textures, often with the close harmonies usually associated with Balkan music. But it's really the live shows that take DakhaBrakha beyond mere curiosity to utter brilliance." — NPR
The name DakhaBrakha means "give/take" in Ukrainian, and reflects their resilience and philosophy. Having experimented with Ukrainian folk music, the band added rhythms of the surrounding world into their music to create their own unique and original style.
Firmly rooted at the crossroads of Ukrainian folklore and theater, DakhaBrakha's musical spectrum is both intimate and riotous, plumbing the depths of traditional and contemporary roots and rhythms, and inspiring "cultural and artistic liberation." DakhaBrakha is a musical gift both unforgettable and rare.
Buy Tickets