The Reser Presents
Pamyua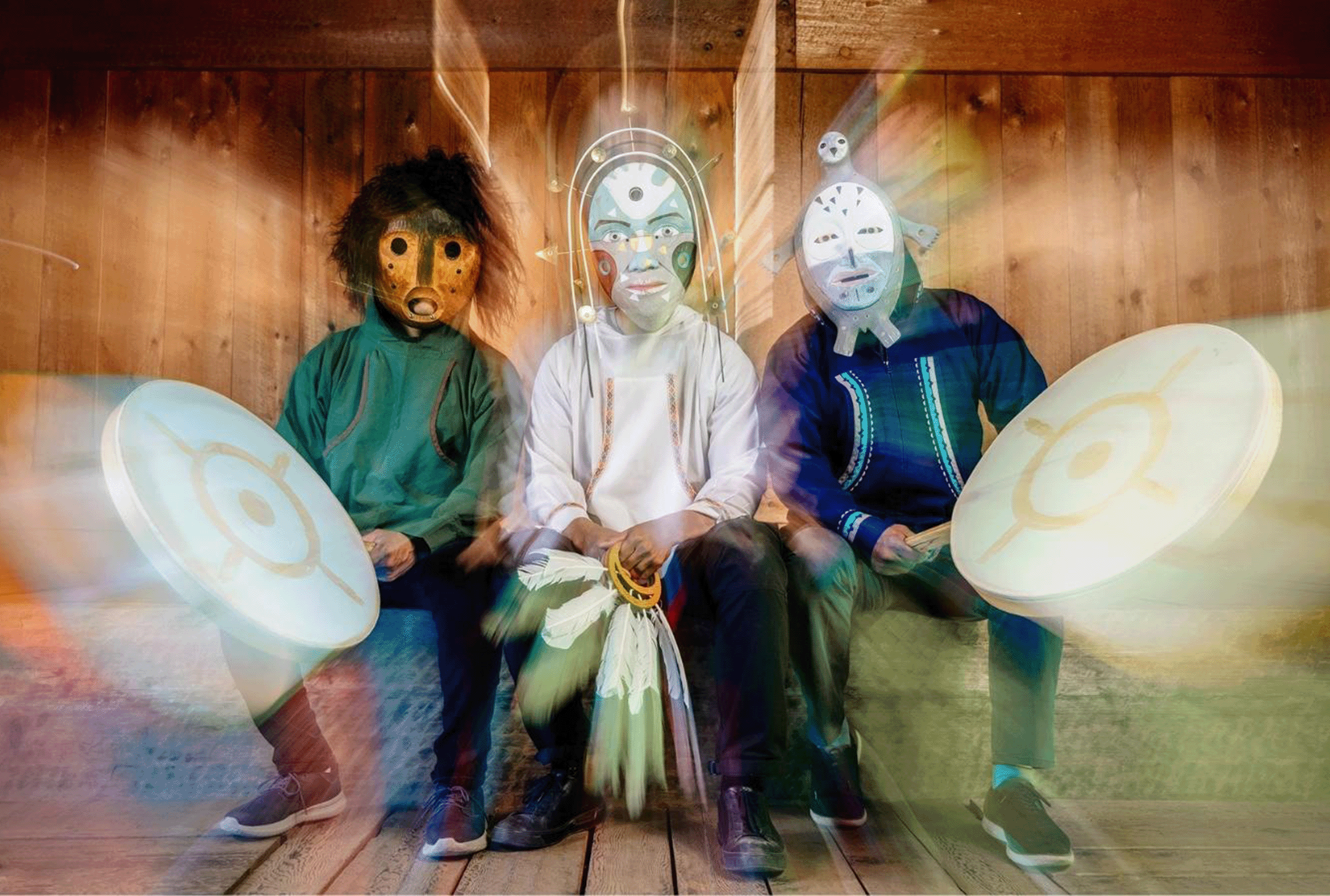 The Reser Presents
Pamyua
Date
April 06, 2024
7:30pm
Pricing
$30 – $40
Arctic's (from Alaska and Greenland) performance group Pamyua reinterprets modern traditions of the Inuit and Yup'ik Eskimo through storytelling, music and dance. Pamyua performs Yup'ik danced stories that portray the traditions of the Yup'ik culture in Southwestern Alaska. The quartet also harmonizes ancient and original music that redefine the boundaries of Inuit expression. Pamyua's mixes R&B, jazz, funk, and world music to create a unique new native style. The performances are very dynamic, ranging from traditional dances to Tribalfunk dances – world music.
Pamyua was formed in April 1995 by brothers Phillip and Stephen Blanchett. The brothers stumbled upon a musical concept to blend Inuit drum/dance melodies with R&B vocal styling and arrangements. The duo immediately began sharing their performance around Alaska and collaborating with like-minded artists.
Later that year Ossie Kairaiuak permanently joined the group and in the spring of 1996 Karina Moeller permanently joined. Today the quartet works with world-class musicians from Alaska and Denmark and travels the world sharing their blend of cultural harmony.
Pamyua showcases Inuit culture though music and dance performance. The show is a platform to share indigenous knowledge and history. Their style derives from traditional melodies reinterpreted with contemporary vocalization and instrumentation. Often described as "Inuit Soul Music," Pamyua has discovered their own genre.
Band members are proud to represent Indigenous culture. The group believes unity is possible though music and dance. Together, each member works to interpret Inuit traditions masterfully with joy and sincerity. The response to this message is tremendous as the group is a symbol of pride for Alaska's indigenous people and to all who see them perform.
Pamyua's performances aim to honor and share indigenous traditions through ceremony, songs, and dance.
Sponsored by TriMet
Buy Tickets