\
American Strings: An Evening with El Twanguero
Oregon State University & The Reser Present
American Strings: An Evening with El Twanguero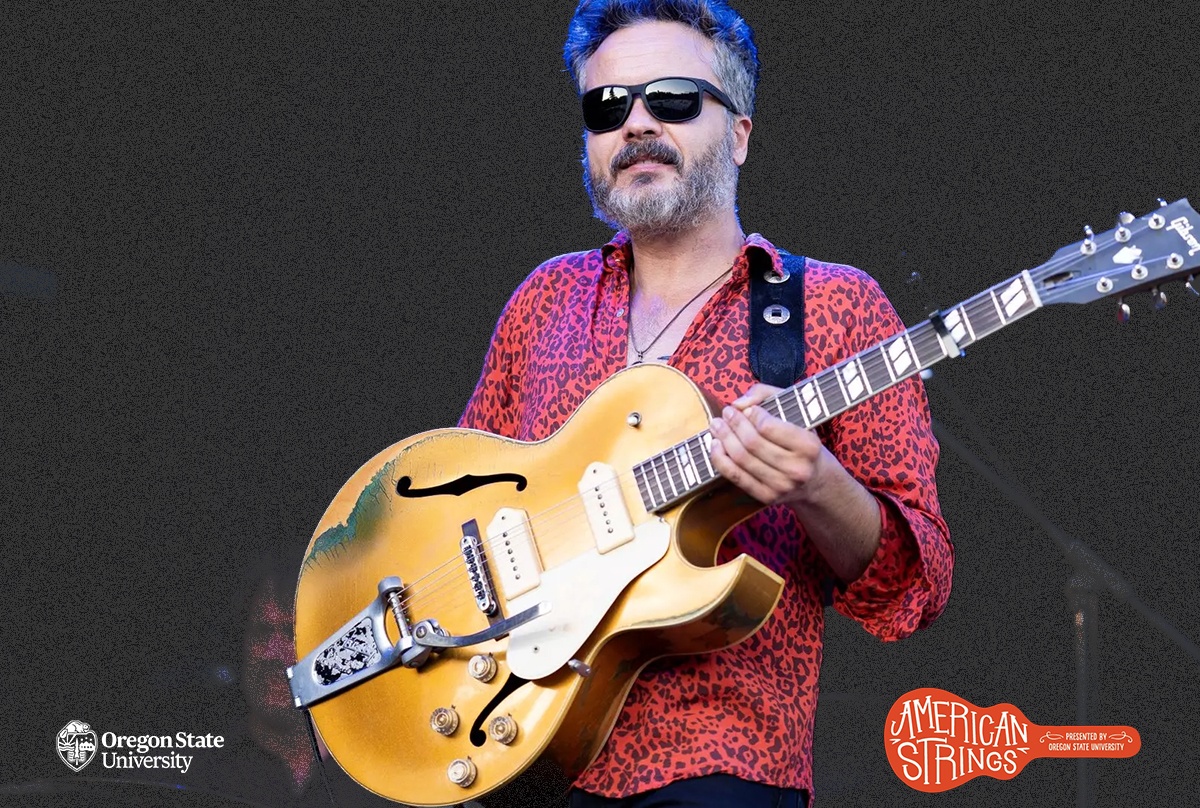 Oregon State University & The Reser Present
American Strings: An Evening with El Twanguero
Date
November 14, 2023
7:30pm
Pricing
$25
Hosted by Bob Santelli, rock historian and Oregon State University's director of popular music and performing arts, the American Strings series brings musicians from around the Americas for an in-depth look at the role stringed instruments play in folk and popular music. Each event includes a conversation and live performance from the invited artists.
Dubbed a "firebreathing guitar hero" by the press, and called "the King of Twang" by Guitar Player Magazine, Latin Grammy-winning, guitarist/composer/performer Twanguero (Diego Garcia), is considered by many to be one of the finest guitarists in Spain.
Renowned for his incredible versatility, fingerpicking technique, and distinctive 'twang' sound, his music is an unusual fusion of classical Spanish guitar, flamenco, Latin rhythms, country, rockabilly, jazz…and surf music.
Rolling Stone calls Twanguero "a journey into the heart of the music" and indeed his newest album, Carreteras Secundarias, Vol.2 (Backroads, Vol.2), is exactly that: A stunning solo sequel to the award-winning Carreteras Secundarias, Vol.1 ("Best World Music Album"at the 2018 MIN awards).
Join us for an exciting show and conversation with El Twanguero.
Run time: 90 min. No intermission.
Member Presale: August 28, 2023
Public Onsale: September 5, 2023
Member Presale