Oregon Korean Performing Arts Presents
Beauty of Korea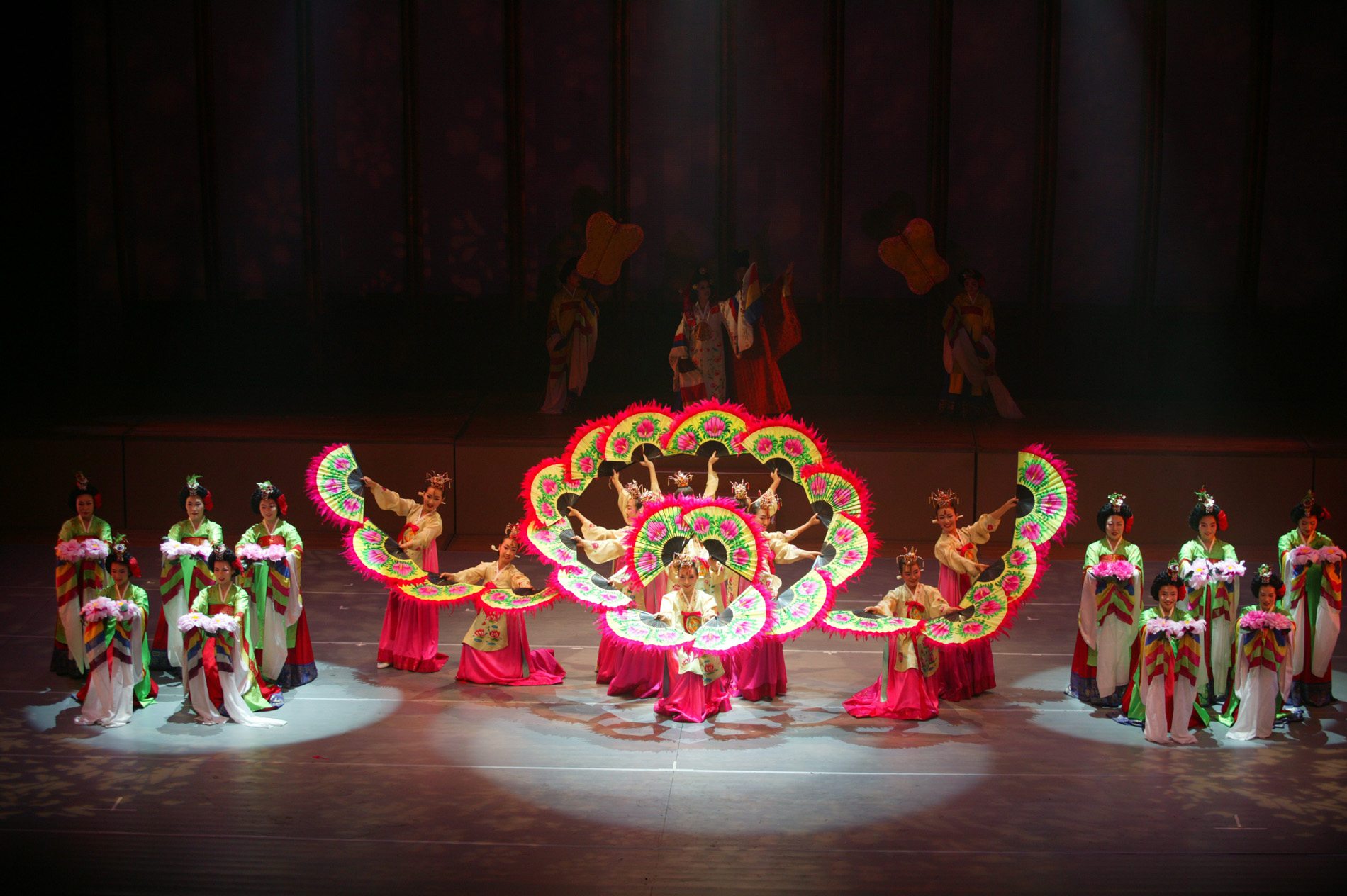 Oregon Korean Performing Arts Presents
Beauty of Korea
Date
October 29, 2022
5:00pm
Pricing
$24 – $54
Close your eyes and imagine music and dances of 500, 1,000 and 2,000 years ago in Ancient Korea.  The music and dance spirit did not fade away but are still alive!  We welcome all of you to the world of Korean traditional dance and music!
Korean traditional dance and music resembles nature such as raindrops, sunshine, thunder, clouds, and human emotions.  Samulnori (Four Percussions' Ensemble) includes four types of drums which are Buk (Drum), Janggu (Hourglass-shaped Drum), Kwaenggwari (Small Gong), and Zing (Gong) and each instrument represents cloud, rain, thunder, and wind.  Samulnori holds the wishes of the ancient people to have good weather for crops to grow so that they can have a rich harvest in the fall.  Hwa-Gwan-Mu (Flower Crown Dance) originated from a welcoming dance of foreign diplomats that has about 1000 years of history, in which royal dancers wore crowns with flower decorations.  In ancient Korea, flowers meant life, creation of nature, and regeneration.  In addition, you are going to encounter other splendid traditional Korean dances such as Bu-Chae-Chum (Fan Dance) describing awakening spring, Nanta (Chaotic Drum Dance), and Arirang Dance keeping the core emotion of Koreans; Gayageum (Korean Traditional Harp) performance; and Korean folk songs in Pansori (Korean Traditional Vocal Music).
Oregon Korean Performing Arts (OKPA) is a 501(c)(3) non-profit organization and has been taking part in more than 300 community festivals in NW America since 2009.  OKPA has been teaching Korean culture to make connections with people from different worlds.  Join us through OKPA's website, facebook and instagram page!
"OKPA made another step for understanding and sharing Korean traditional culture." Beaverton mayor, Dennis Doyle interview, 9/22/2010 – The JoongAng
"Mind blowing and beautiful performance of Korean traditional dance and music spirit!" 9/28/2016 – The Munhwai.com
"Dazzling variety of Korean performances!" 8/16/2022 – LakeOswegoReview
"Beautiful Bu-Chae-Chum and Arirang Dance drew a big applause from the audience!" 8/21/2022 – SeattleN
PROGRAM
Dances: Bu-Chae-Chum (Fan Dance), Hwa-Gwan-Mu (Flower Crown Dance), Nanta (Chaotic Drum Dance), Samgomu (Dance with Three Drums), Arirang Dance, Taepyeongmu (Dance for Peace), Jangguchum (Hourglass-shaped Drum Dance)
Songs: Korean traditional folk songs in Pansori (Korean Traditional Vocal Music)
Instruments: Korean traditional folk songs on Gayageum (Korean Traditional Harp), Samulnori (Four Percussions' Ensemble)
Buy Tickets