\
Beaverton Arts Mix! Opening Reception
The Reser Presents
Beaverton Arts Mix! Opening Reception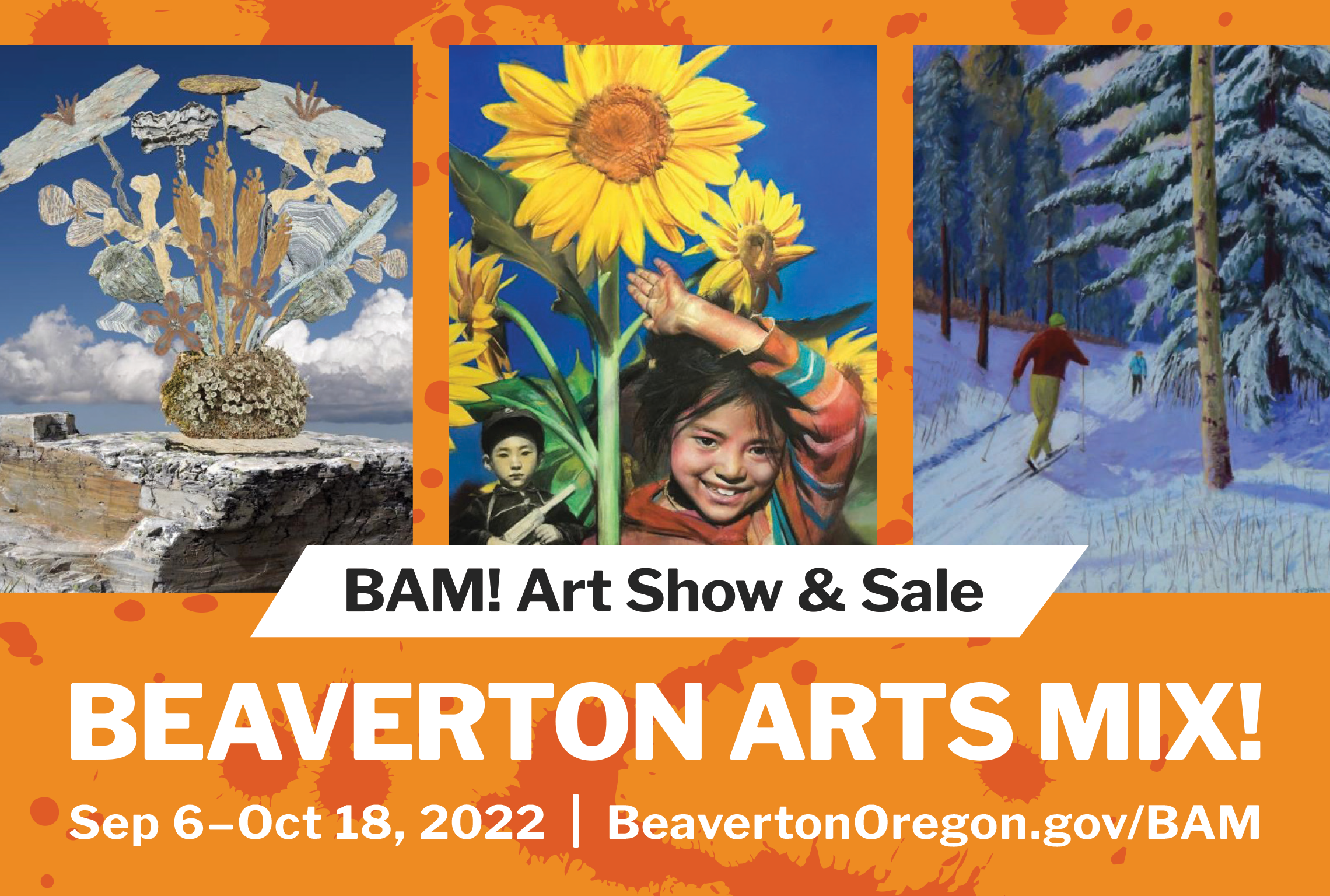 The Reser Presents
Beaverton Arts Mix! Opening Reception
Date
September 15, 2022
6:00pm
Pricing
FREE
In conjunction with the City of Beaverton, the Patricia Reser Center for the Arts welcomes the community for the opening of the new gallery exhibition, Beaverton Arts Mix! Art Show & Sale a curated selection of the City of Beaverton's 2022 competition. The juried competition features 49 Oregon artists on display September 7 through October 15 and will include a virtual show which runs from September 6 through October 18.
The opening reception will be held on Thursday, September 15 from 6 – 8 pm, featuring light snacks, live music by DJ Bazooka Ben, and an awards ceremony at 7 pm. This event is FREE and open to the public.  
Beginning in 1983, the BAM! juried competition has exhibited the creative talents of numerous local and regional visual artists in celebration for cultural diversity and awareness through the arts in Beaverton. BAM! began as a two-week show and grew into a four-day show and event. Included in the event was an artist reception, quick draw event, and artist workshops shown live at various locations. The 2022 competition has transformed into a hybrid in-person and virtual one-month event in partnership with the Patricia Reser Center for the Arts (PRCA).  
This year BAM! includes incredible works of art from youth, emerging, mid-career, and established artists featuring paintings, drawings, glassworks, sculpture, photography, and more. The virtual showcase will spotlight the entire 2022 collection and will feature new works every two weeks. In addition, a People's Choice award will be announced during First Friday on October 7. The award will be announced at 7 pm in the gallery.  
Free