BIAMP PORTLAND JAZZ FESTIVAL
BILL FRISELL FOUR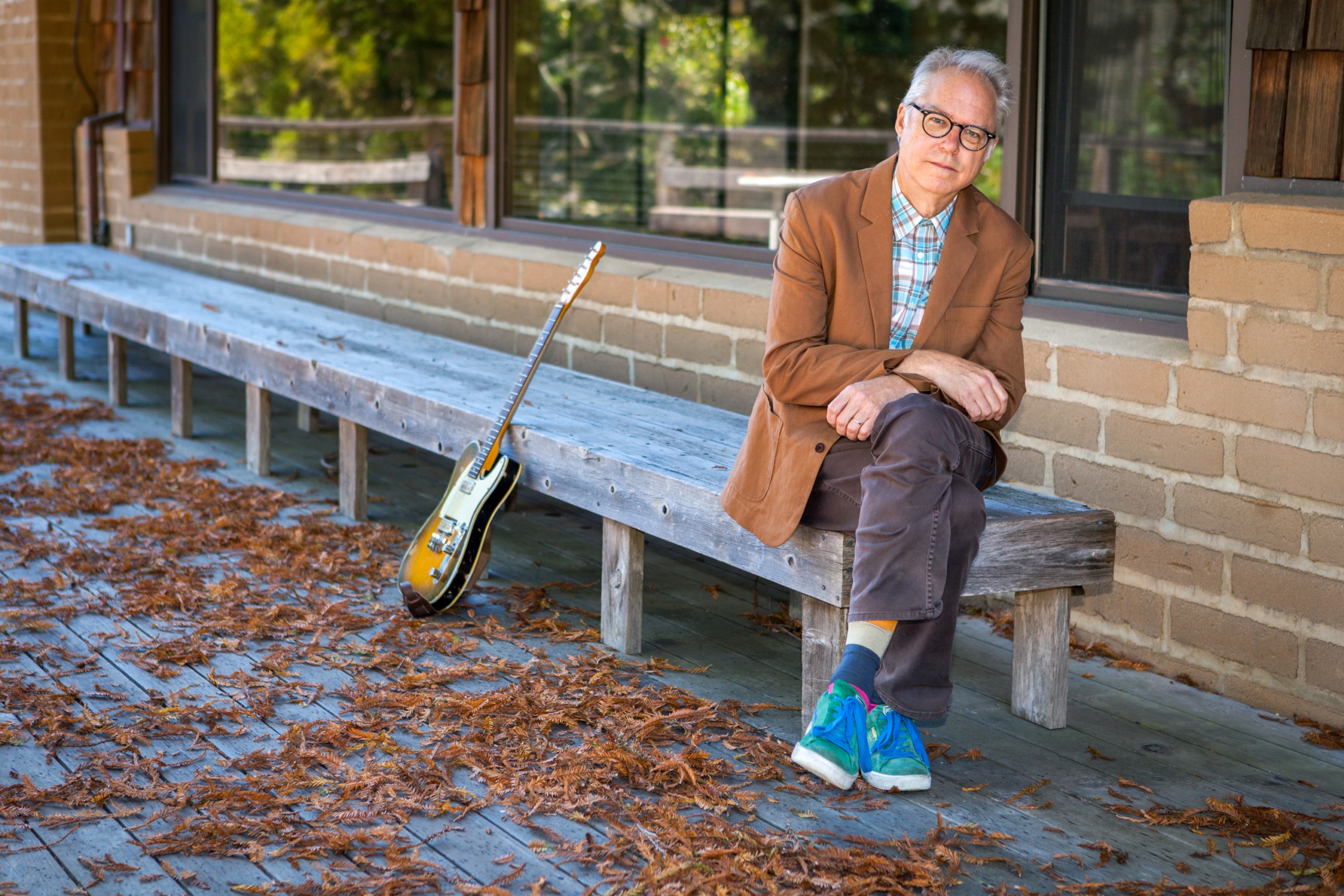 BIAMP PORTLAND JAZZ FESTIVAL
BILL FRISELL FOUR
Presented by PDX Jazz
Date
February 16, 2023
8:00pm
Pricing
$49.75
Bill Frisell Four featuring Gerald Clayton, Gregory Tardy, Rudy Royston.
Presented by PDX Jazz
Bill Frisell's career as a guitarist and composer has spanned more than 40 years and many celebrated recordings, whose catalog has been cited by Downbeat as "the best recorded output of the decade".
Two years after issuing his acclaimed trio album Valentine, GRAMMY Award-winning guitarist and composer Bill Frisell returns with Four, a stunning meditation on loss, renewal, and those mysterious inventions of friendship. Frisell's third album for Blue Note Records proffers new interpretations of previously recorded originals as well as nine new tunes. The session brings together artists of independent spirits and like minds: Blue Note stablemates Gerald Clayton on piano and Johnathan Blake on drums, and longtime collaborator Greg Tardy on saxophone, clarinet, and bass clarinet. 
For generations, critics and peers have recognized Frisell as one of the music's most treasured participants. Over the years, he's garnered praise and attention for his playing as well as the anatomy of his compositions – how he structures a form around often a simple melody or progression, creating a gesture at once complex and elemental. Four presents this side of his artistry at its most intuitive.
During the lockdown, like so many prolific artists, Frisell turned inward. "It was traumatic not to be with people," he says, "so I picked up my guitar, and my guitar saved me." For those months, he wrote stacks of melodies and compositional ideas. By the time he scheduled Four'srecording sessions, he'd amassed piles of notebooks filled with fragmented music. Laying little more than a sketch of information before his fellow artists, Frisell encouraged a kind of spontaneous, cooperative orchestration. 
While Frisell and Tardy have enjoyed a long association of mutual respect and friendship, the former wondered how their musical familiarity might reactivate alongside two newer energies. Frisell met Clayton when Charles Lloyd asked the guitarist to sit in at a festival some years ago. "That was the first time I'd really played with Gerald," he says. "I could feel that trust and respect just instantly." When Clayton joined Frisell's trio as a guest during a run at the Vanguard, their connection intensified. "He would transform things that I've played a thousand times, find pathways through it that I never heard anyone do before." Similarly, Frisell felt an immediate kinship when he sat in on a date with Blake. 
Aspects of Four reflect Frisell's affection for Americana, and skilled saturation of blues. But what's poised to give the record its staying is less tangible. "The album is capturing this first moment in time when we were, all four, together, playing these songs," he says. "Music is incredible that way because we'll never play these songs this way again. Once we start playing them live, they'll change."
Buy Tickets