\
Cenicienta: A Bilingual Cinderella Story
The Reser Presents
Cenicienta: A Bilingual Cinderella Story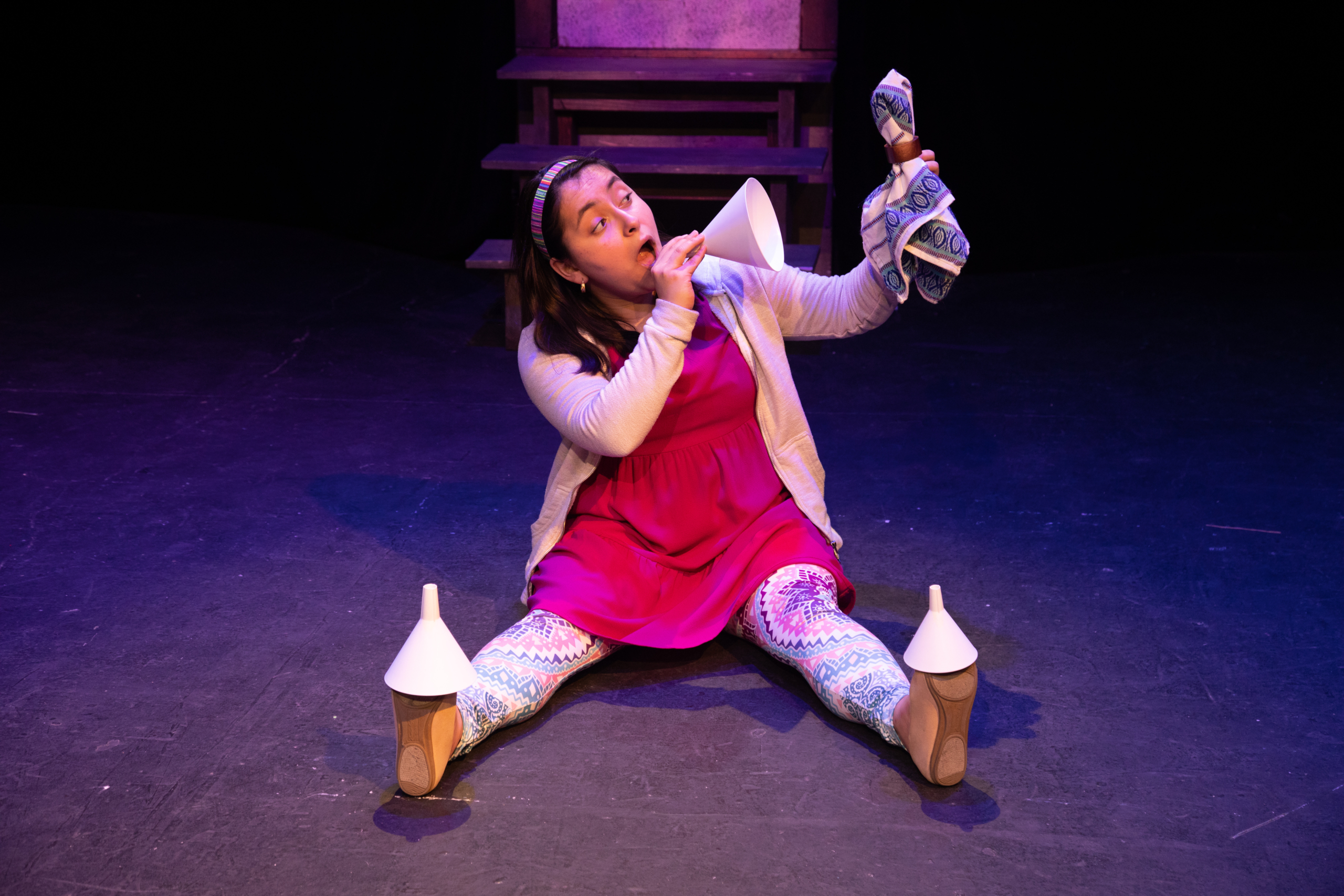 The Reser Presents
Cenicienta: A Bilingual Cinderella Story
Date
March 04, 2023
Pricing
$10 – $15
This performance is part of the Inaugural 2022-23 Reser Presents Season
Membership presale is Friday, June 10 – Wednesday, July 6
Become a member!
Public on sale begins Thursday, July 7
Ten-year-old Belinda loves to tell stories, but when she's in the basement preparing for a party upstairs, she'll have to get creative. Using everyday objects like teapots and napkins, Belinda recreates the classic tale of Cinderella. Glass Half Full Theatre from Austin, Texas, presents its award-winning "story within a story" using puppetry, Spanish, and English. As Belinda confronts her stepmother and stepsisters, she'll learn to embrace her love of poetry and stand up for herself. This captivating Cinderella for all ages tackles cultural heritage, family, and the power of language. Most enjoyed by ages 5+.
Two performances!
Saturday, March 4, 11 am & 2 pm
Member Presale