\
DakhaBrakha + THE FILM "EARTH"
The Reser Presents
DakhaBrakha + THE FILM "EARTH"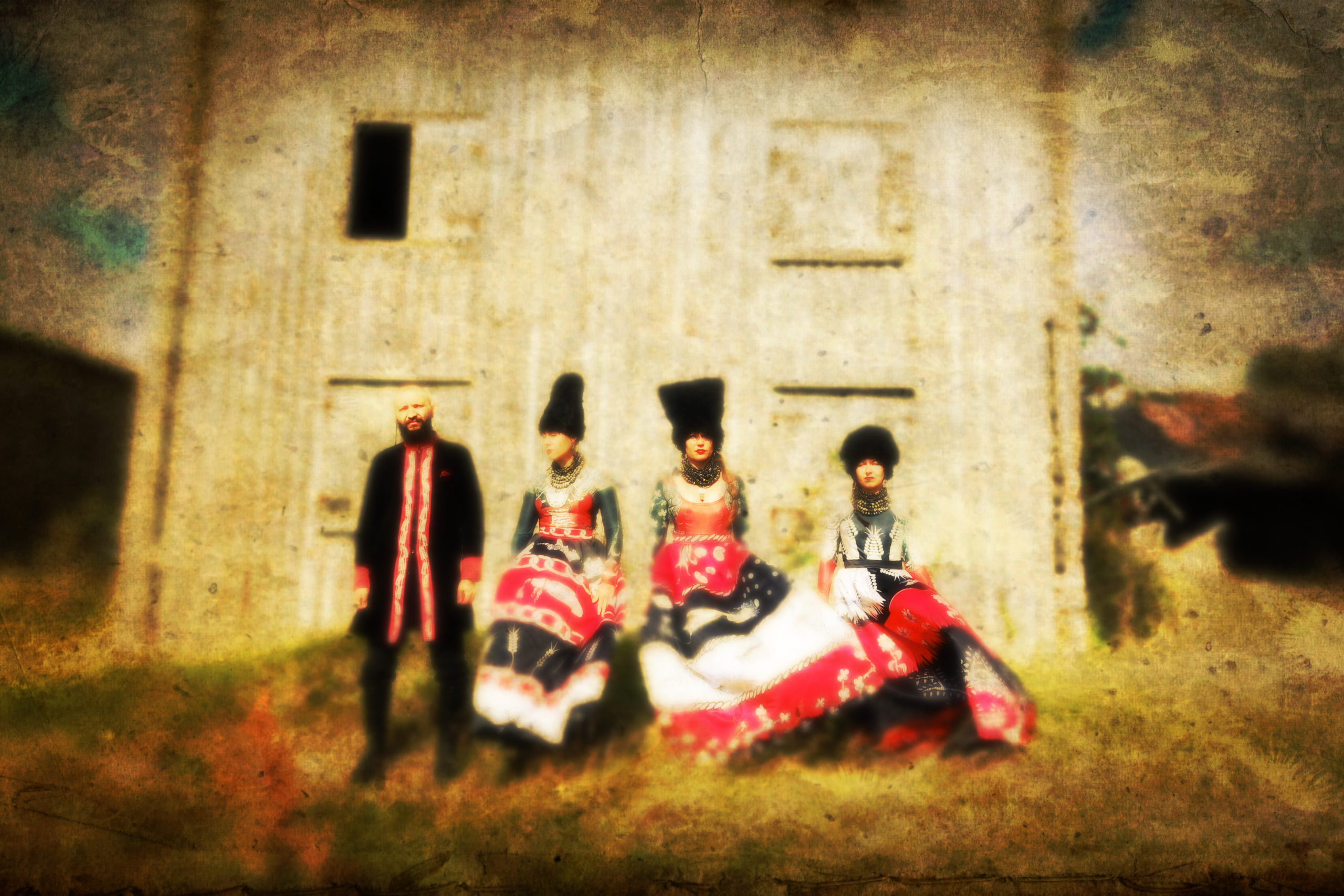 The Reser Presents
DakhaBrakha + THE FILM "EARTH"
Date
October 01, 2022
7:30pm
Pricing
$35 – $55
DakhaBrakha performing a live score to the silent film, Earth by Alexander Dovzhenko.
Returning to The Reser after an unforgettable concert in April, DakhaBraka hails from Kyiv, the now devastatingly war-torn capital city of Ukraine. With their multicultural traditional instrumentation, theatrical costuming, and the quartet's astonishingly powerful vocal range, they create a transnational sound rooted in Ukrainian soil. They have built enormous critical acclaim and a large global fanbase.
This time DakhaBrakha provides the live musical score to a screening of the legendary 1930 Ukrainian silent film masterpiece, "Earth." Directed by Alexander Dovzhenko, "Earth" is considered to be one of the most important films of the Soviet era. Dovzhenko is a master of composition, and the film—with its intense close-ups and the impressive expanses of the landscape—is a passionate tribute to the countryside, to nature, and to the people that work on it.
"Earth" was banned 9 days after it's original release, and was glorified in Ukraine only after Dovzhenko's death in 1956. Full of lyrical pantheism and utopian exaltation, it demonstrated the ambiguity of Ukrainian geopolitical choice in the 1920s. In 1958, a film critics' forum in Brussels named "Earth" one of the 12 best films in the history of world cinema.
"Earth" captures a moment in time when traditional rural life in Ukraine was about to undergo massive upheaval as a result of overwhelming political forces. It was named one of the top 10 greatest films of all time by the International Film Critics Symposium. The Village Voice's esteemed critic J. Hoberman has proclaimed, "The astonishingly beautiful Earth is unlike anything else in movies" and Leonard Maltin called it "a lyrical, deservedly famous classic." It has been championed as one of the most important and controversial of the Soviet era, with its intense close-ups and the impressive expanses of the landscape-a passionate tribute to the countryside, to nature, and to the people that work on it. As the group's vocalist Marko Halanevych describes, DakhaBrakha's aim is to "create music with an ethnic message that makes the motion picture seem even more authentic and Ukrainian."
The group had this to say about the creation of their soundtrack for "Earth":
"Making music for Alexander Dovzhenko's "Earth" was a great honor for us and a difficult creative challenge. Frame by frame, this Ukrainian masterpiece of world cinema impressed us every time we worked on it. No matter how we tried to work on the film as a self-contained artistic endeavor, avoiding ideological evaluation, we could not. Of course, we voiced the film in the human terms of the 21st Century, even while being aware that after 1930, when the work was completed on "Earth", came the years of the Communist famine of 1932-1933, the years of repression, and we know about the difficult fate of the Dovzhenko socialist empire. Together, we tried to convey the authenticity, and also the naivety, of those feelings and messages brought to us from that time and that era, to us today and our Earth."
Buy Tickets