\
Darrell Grant's MJ New Quartet
Friends of Chamber Music Present
Darrell Grant's MJ New Quartet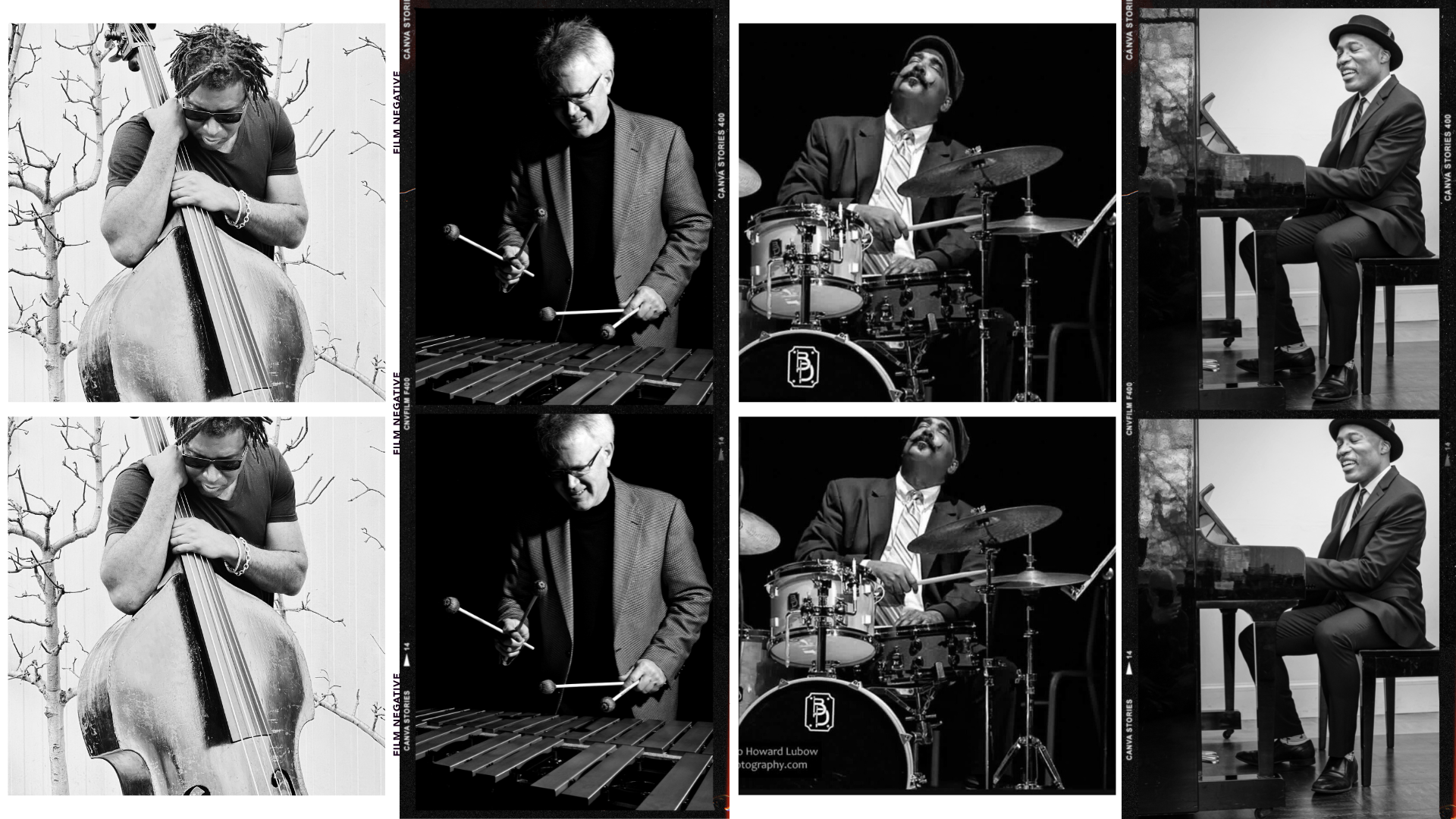 Friends of Chamber Music Present
Darrell Grant's MJ New Quartet
Date
October 30, 2022
3:00pm
Pricing
$32 – $57
Led by jazz pianist Darrell Grant, the MJ New Quartet is a virtuoso quartet that revisits the introspective elegance and sophisticated soundscape of the Modern Jazz Quartet while creating a distinctly new sound with their unique blend of classical and jazz.  MJ New also includes bassist Marcus Shelby, vibraphonist Mike Horsfall, and drummer Cecil Brooks III.
"Irrepressibly energetic and finely polished."  The Oregonian
PROGRAM
Playing selections from their upcoming album, MJ New takes their audiences on a journey from the heart of Vienna to Brazil to the Harlem Renaissance in selections ranging from Schubert to Florence Price. Venerating the diverse traditions of Black American Music, they marry counterpoint and the blues with refined swing inspired by their namesake, the legendary Modern Jazz Quartet.
The run time is 120 min with an intermission.
Buy Tickets