The Reser and Anonymous Theatre Company Present
Fezziwig's Fortune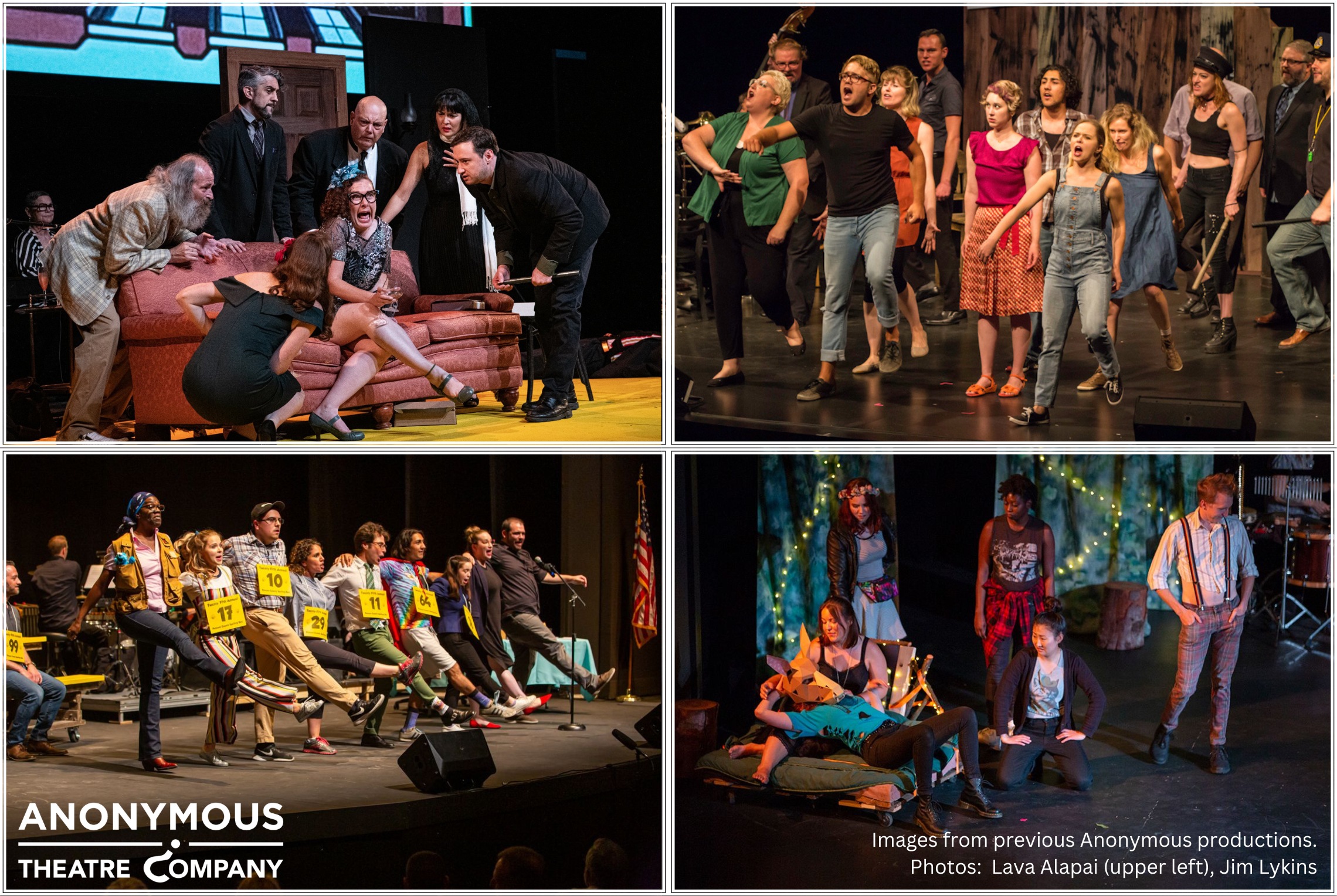 The Reser and Anonymous Theatre Company Present
Fezziwig's Fortune
Date
December 19, 2022
7:00pm
Pricing
$24 – $64
Anonymous Theatre's Fezziwig's Fortune by Josie Seid and Sara Jean Accuardi.
Written by local playwrights Josie Seid and Sara Jean Accuardi, this world-premiere play lifts Mr. Fezziwig from the pages of A Christmas Carol to tell a story all his own. Set after the jubilant Christmas ball where we meet young Scrooge's benevolent employer in Dickens's tale, this story looks past Fezziwig's merry smile to find a man who may be in need of a Christmas miracle all of his own. Fezziwig's Fortune is an origin story about family, forgiveness, and the importance of what ties us together.
About Anonymous Theatre Company
Auditions are held. The play is cast… in secret. No one knows who is in the show. Even cast members don't know who else is in the show. Cast members rehearse individually and do not reveal their participation in the show or learn anything about the identity of the rest of the cast. On the night of the performance, the actors arrive at the theatre as if they are members of the audience. They take their seats. They read their programs. They chat with their neighbors. The house lights dim and the play begins… with each actor delivering their first line from their audience as they reveal themselves. The audience gets to see the story happen as if it is happening for the first time… because it actually is happening for the first time.
"It was theater. It was comedy. It was song and dance. And from the reaction of the audience, it was sports all the way. The sold-out crowd clapped and roared and hollered, cheering loudly every time an actor rose from among the audience, shouted out a line of dialogue, and hustled up to the stage to play ball with the rest of the cast. It was edge-of-the-seat stuff, a little like watching game seven of the NBA championships with the outcome still on the line." – Oregon ArtsWatch
"It's like going to a tent revival." – Willamette Week
"Actors rarely get to perform these kind of exhilarating stunts, and audiences rarely get to see them." – Portland Mercury
"Fezziwig's Fortune is technically a prequel to A Christmas Carol, but that description is both accurate and inadequate. The play is something more… something sadder, subtler, and more beautiful… Fezziwig's Fortune is a light unto itself." – Oregon ArtsWatch
https://www.anonymoustheatre.org/
Performance run time:
Act 1: 90 min
Intermission: 20 min.
Act 2: 45 min
This performance is General Admission Seating (non-reserved). 
Buy Tickets