Portland Chamber Orchestra Presents
From Darkness to Light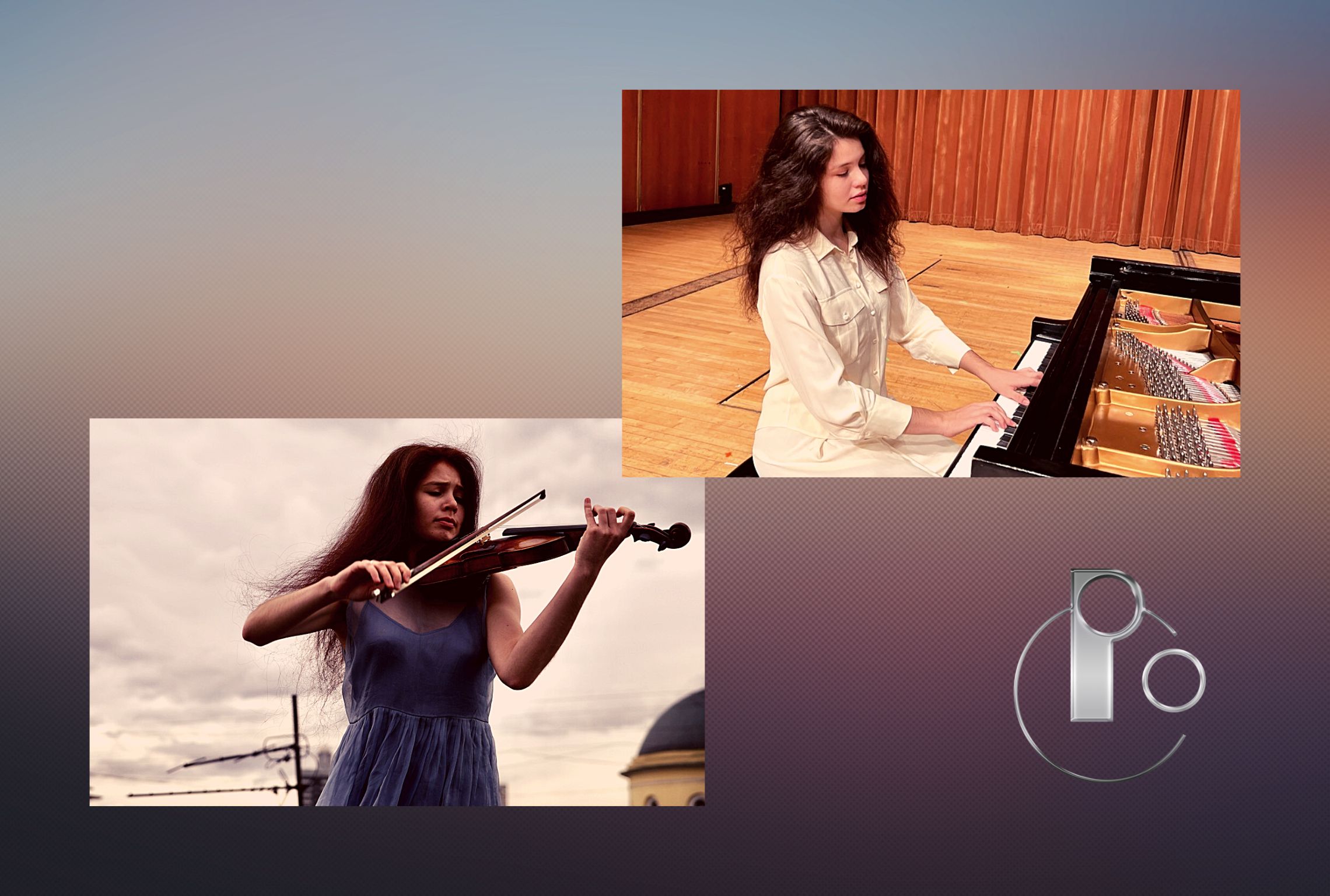 Portland Chamber Orchestra Presents
From Darkness to Light
Date
May 13, 2023
7:30pm
Pricing
$19 – $44
Please join us for a pre-concert discussion featuring a panel of refugees telling their stories from 6:30 pm- 7 pm (a ticket for the concert is required for entry).
The multi-talented soloist Michelle Bushkova joins the Portland Chamber Orchestra with not one but two concerti performed on two different instruments. This remarkable program will begin with Mozart's instantly recognizable Symphony No. 40, K.550 followed by a world premiere of the Belarussian composer Victor Copytsko's "Michelle"  for Violin and Orchestra, a work composed for her. For the second half, Michelle will return to the stage this time as a piano soloist to perform Mozart's Piano Concerto No. 23, K488.
Both composer and soloist have faced hardship and persecution for speaking out against the Russian invasion of Ukraine, therefore this concert is presented as a statement in support of the people of Ukraine and all who bravely defend justice and freedom of speech."
W. A. Mozart – Symphony No. 40 in G minor, K. 550
Victor Copytsko – Violin Concerto "Michelle Concerto" (World Premiere)
Michelle Bushkova, violin
Intermission
W. A. Mozart – Piano Concerto No.23 in A KV 488
Michelle Bushkova, born in Moscow on May 25, 2004, continues the third generation of her family's music traditions. At the age of four she started violin lessons with Prof. Galina Turchaninova, and in the following year, she enrolled in the piano studio of Prof. Tatiana Zelikman. From 2011 to 2021 Michelle continued studying with both of her teachers at the two most famous Moscow music schools: the Gnessin State Musical College – piano, and the Central Music School by the Moscow Tchaikovsky Conservatory. Several days before her 6th birthday she made her solo debut performance as both violinist and pianist with the Belarusian State Chamber Orchestra in Minsk.
Michelle has performed with orchestras in Moscow, Minsk, Saratov, Yaroslavl, Istanbul, and Ankara (Turkey); has appeared in the Grand Hall of the Moscow Conservatory, the Tchaikovsky Concert Hall in Moscow, Pushkin Museum's Museyon Hall in Moscow, Palais de Beaux-Arts in Brussels, Svetlanov's Hall of the Moscow International House of Music, NCPA (Mumbai, India), Wiener Konzerthaus, Severance Hall (Cleveland, USA); and many others.
She is a laureate of the "Goldene Note" audition in Vienna, the Manhattan International Competition, the Berlin International Competition, and the Chicago International Violin Competition. Michelle is currently studying both instruments at the Cleveland Institute of Music with Ilya Kaler and Olga Dubossarskaya-Kaler on the violin, and Antonio Pompa-Baldi on the piano.
Her achievements and successes have been supported generously by Olga Kondurova.
The pre-concert panel discussion seating begins at 6 PM, and the panel discussion is from 6:30-7 PM.
The concert begins at 7:30 PM.
The runtime for the concert is approx. 1.35 hrs. including 20 min. intermission.
A ticket to the concert is required to attend the pre-concert discussion.
Buy Tickets