\
'ILLUM' — WORLD PREMIERE
push/FOLD Presents
'ILLUM' — WORLD PREMIERE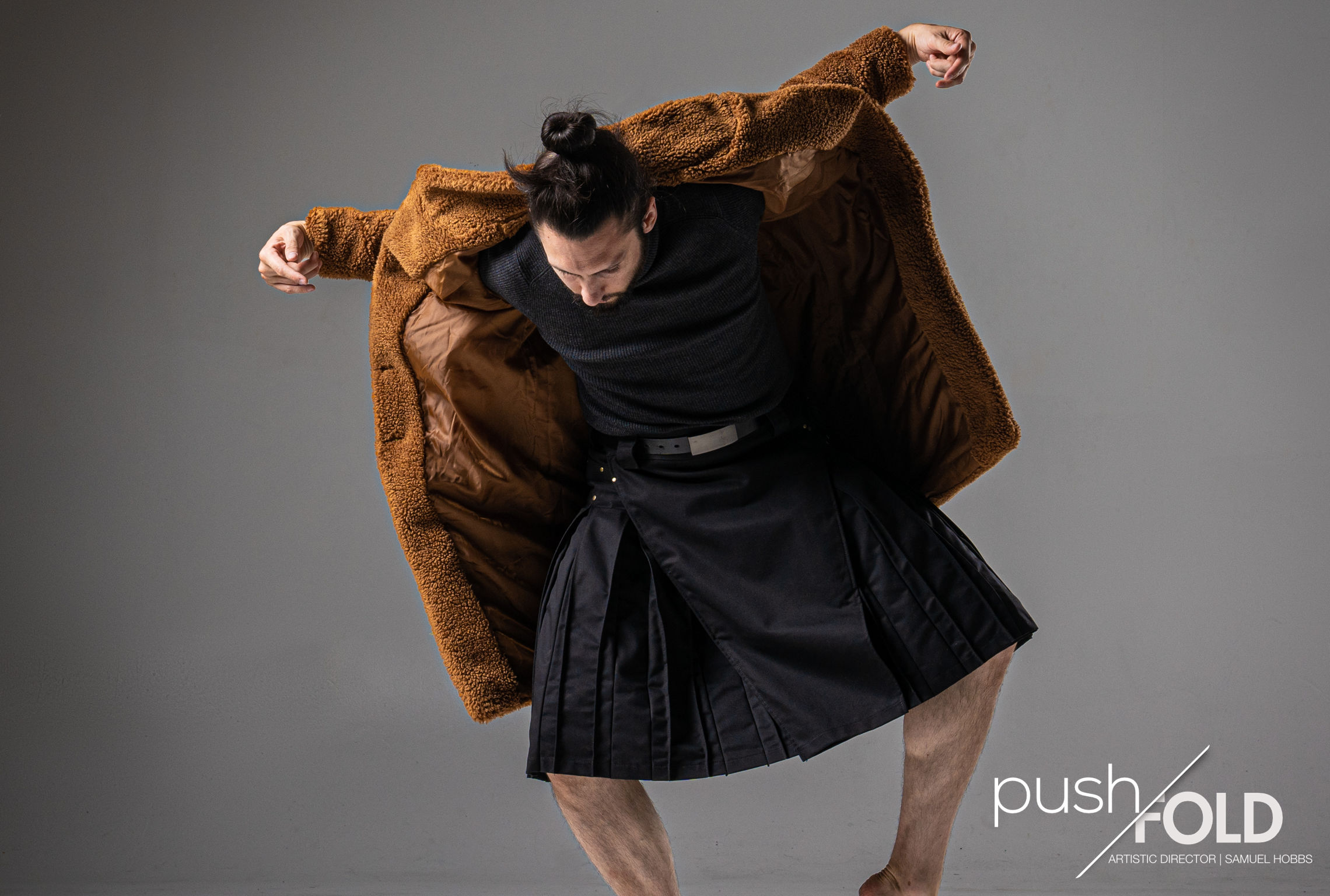 push/FOLD Presents
'ILLUM' — WORLD PREMIERE
Date
February 24-26, 2023
Pricing
$25 – $55
Portland's push/FOLD presents 'Illum' / A full evening-length concert of athletic contemporary dance and a world-premiere from visionary composer and choreographer Samuel Hobbs. Filled with ethereal moodscapes, high-impact and sweeping movement, floorwork, and dynamic partnering, 'Illum' (Latin: 'it' or 'thing') explores home, acceptance, and belonging through a multi-dimensional lens of form and transcendence.
This production features a selection from push/FOLD's body of work and the world premiere of the show-titled piece, 'Illum'.
About push/FOLD
push/FOLD is the vision of the multidisciplinary artist and composer-choreographer Samuel Hobbs. Fusing elements of athletics and dance training in Street, West African, Ballet, and Contemporary Dance and Partnering, push/FOLD's movement technique, Visceral Movement Theory™ is the backbone of the company's unique athletic style. Immersive moodscapes, abstract storytelling, and virtuosic dance performance set to original sound, set and lighting design are the hallmarks of push/FOLD's body of work. With the mission of developing community power through arts and movement education, support, and advocacy, push/FOLD packages education with high-caliber professional dance performances. push/FOLD's programs include masterclasses, professional development workshops, student outreach, film and evening-length productions, artist talks, and the annual Union PDX – Festival of Contemporary Dance. push/FOLD performs through regional festivals and self-produced events, setting work on professional artists and companies, and provides workshops to athletes, training programs, corporations, dance schools, and universities throughout the region.
In 2021 push/FOLD debuted internationally at the renowned Dancing on the Edge Festival in Vancouver, BC, and the FIDCDMX festival in Mexico City, Mexico. Artistic Director Samuel Hobbs premieres their commissioned world premiere with the Oregon Ballet Theatre at the Newmark Theater in June 2023.
Click here to purchase LIVE STREAM tickets!