\
'ILLUM' — WORLD PREMIERE
push/FOLD Presents
'ILLUM' — WORLD PREMIERE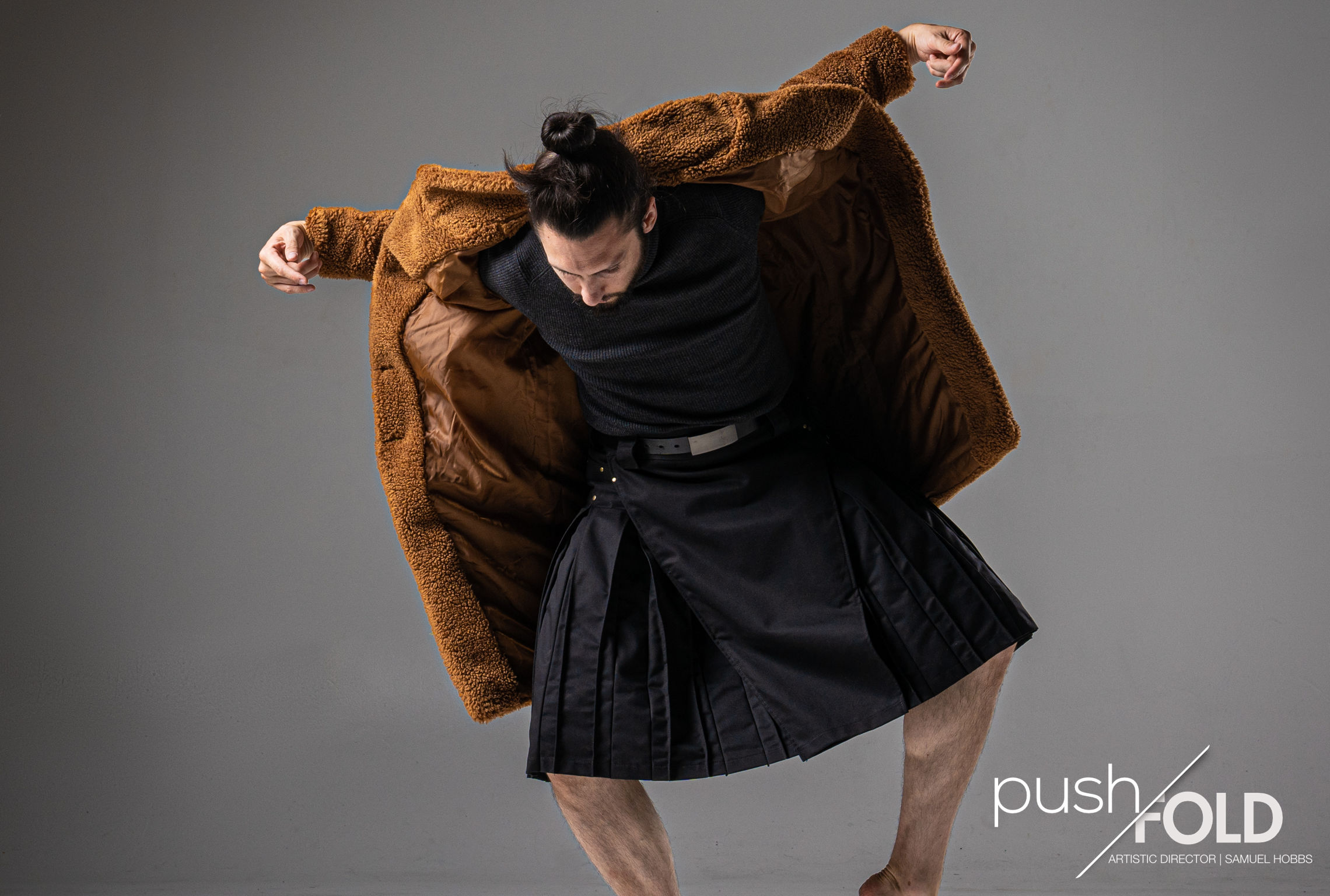 push/FOLD Presents
'ILLUM' — WORLD PREMIERE
Date
February 24-26, 2023
Pricing
$25 – $55
This weekend's performances of 'Illum' will go on as scheduled.
Please visit push/FOLD's website for more details: https://www.pushfold.org/events/2023/illum-world-premiere
For any patrons who have purchased an in-person ticket and cannot attend due to inclement weather, push/FOLD is happy to share with you the livestream link to your performance evening.
If you would like a livestream ticket exchange, please email us no later than 2-hours prior to your show start for a livestream link and passcode: audience@pushfold.org
If you would like a refund in-lieu of the livestream or reschedule to a different night, please contact The Reser's box office at 971-501-7722.
—
Portland's push/FOLD presents 'Illum' / A full evening-length concert of athletic contemporary dance and a world-premiere from visionary composer and choreographer Samuel Hobbs. Filled with ethereal moodscapes, high-impact and sweeping movement, floorwork, and dynamic partnering, this production features a selection from push/FOLD's body of work and the world premiere of the show-titled piece, 'Illum'.
Celebrated for their powerful, athletic style that reveals relatable, abstract storylines, push/FOLD creates dance "filled with vulnerability and humanity… full of nuances and beauty." (Oregon ArtsWatch) Contributing not just choreography but also original music scores, Artistic Director Samuel Hobbs finds, "a sweet spot between the musical composition and the movement concepts," (Oregon ArtsWatch) resulting in a fully cohesive audience experience. This is a rare opportunity to take in the breadth and depth and push/FOLD's impressive and moving work!
About push/FOLD
Based in Portland, Oregon, push/FOLD is the vision of the award-winning, multidisciplinary artist and composer-choreographer Samuel Hobbs. Having developed a reputation as a generous, galvanizing force for other dance artists and projects by way of its community-building Union PDX Festival, push/FOLD shines in its own right through their signature choreographic approach, focusing on athleticism and power by way of abstract storylines that resonate with audiences. push/FOLD's movement technique, Visceral Movement Theory™, is the backbone of the company's unique approach, incorporating elements of visceral biomechanics and Osteopathic therapy fused with athletics and dance training in Street, West African, Ballet, and Contemporary Dance and Partnering.
Packaging education with high-caliber professional dance performances, push/FOLD performs and teaches nationally and internationally, setting work on professional artists and companies, and providing workshops to athletes, training programs, corporations, dance schools, and universities. As a community-oriented organization, push/FOLD's programs include masterclasses, professional development workshops, student outreach, film and evening-length productions, artist talks, commissions, and the Union PDX – Festival of Contemporary Dance.
Artistic Director Samuel Hobbs' commissioned world premiere with Oregon Ballet Theatre will debut at the Newmark Theater in June 2023.
Friday, February 24, 7:30 PM
Saturday, February 25, 7:30 PM
Sunday, February 26, 4 PM
Click here to purchase LIVE STREAM tickets!
Contact the box office for $5 Arts-for-All tickets: (971) 501-7722
Runtime:
First half: 38 min
Intermission: 20 min
Second half: 45 min
There will be an artist talk at the end of each performance.
Buy Tickets