\
International Guitar Night
The Reser Presents
International Guitar Night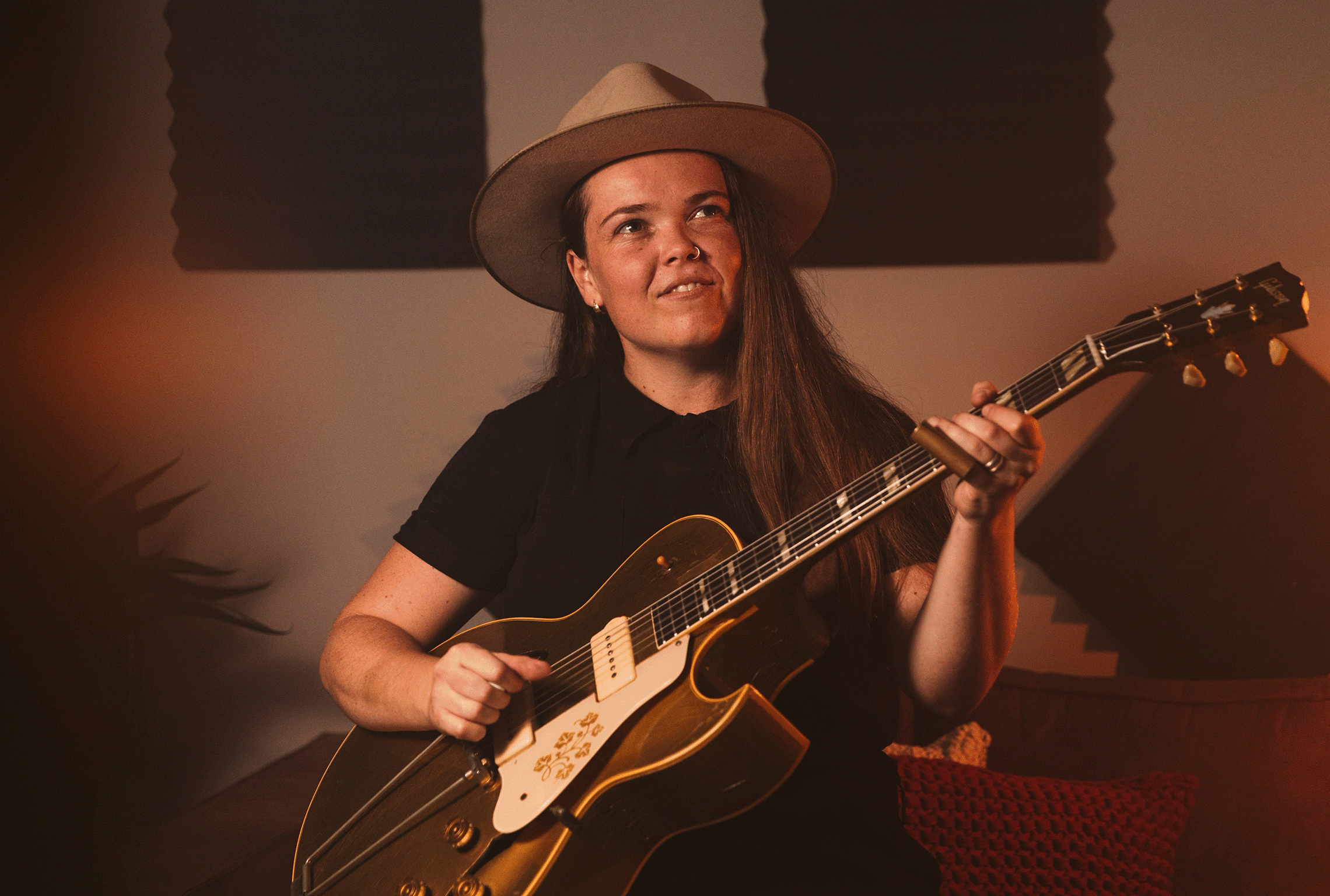 The Reser Presents
International Guitar Night
Date
February 14, 2024
7:30pm
Pricing
$25 – $45
For the 24th annual tour, Brian Gore has assembled a lineup of three IGN favorites and an exciting newcomer. LUCA STRICAGNOLI (Italy), the amazing acoustic rock interpreter, will be returning for the 4th time. THU LE (Vietnam), whose nylon string artistry stretches from classical to contemporary) was on the IGN 2022 tour. MARCO PEREIRA (Brazil), the master composer and performer, first toured with IGN in its early days and returns for his final go-round in 2024.  And MINNIE MARKS (Australia), the irrepressible blues slide guitarist and singer, not only is new to IGN but will be making her North American debut. We are grateful and honored to present them all.
Luca Stricagnoli
With his music videos exceeding 100 million views and bookings in every corner of the globe, Luca Stricagnoli is considered one of the most interesting acoustic guitarists in the world.
Using up to five guitars in the same piece, modified capos, and self-conceived stratagems, Luca continually leaves his audiences in awe and wondering what's next for the up-and-coming guitarist. In addition to his musical abilities, Luca brings an enthusiastic energy to the stage that makes him a true entertainer.
His latest invention, a custom Triple Neck Guitar, obtained once again a viral success with over 40 million views online. His performances with this instrument have been featured in magazines everywhere and even grabbed the attention of famous bands such as "Red Hot Chili Peppers". Luca has played in more than 20 countries and in front of audiences up to 12,000 people
Thu Le
I am an International award-winning classical guitarist and certified guitar teacher. My love affair with the guitar began at the age of four thanks to my father, Le Hanh, At the age of five I gave my first public performance in Vietnam under his tutorship. I passed the entrance examination for the National Conservatory of Music, Hanoi at the age of only seven, making me the youngest ever student to be admitted to this prestigious establishment. To further enhance and develop my talent, I took master classes with world-renowned guitarists such as Manuel Barrueco, Nikita Koshkin, Hubert Kaeppel, Pavel Steidle, Thomas Offermann, Marcin Dylla, Denis Azabagic, Judicael Perroi, and Gabriel Bianco.
My passion for guitar has seen me perform solo as well as hosting a series of successful master classes across several continents including North America, UK and Europe, the Middle East, and Asia. And of course, I stay close to my cultural roots performing regularly in Vietnam, my beloved country of birth.
In 2018 I performed and held master classes at the prestigious Guitar Federation of America (GFA) convention held in Louisville, USA. In addition, I was a performing artist and jury member at the 2018 Alma Hanoi International Guitar Festival.  I also perform regularly at the famous Joaquin Rodrigo Guitar Festival in Spain and the renowned International Guitar Festival in Kolkata, India. Besides my solo career, I also collaborate and perform with orchestras, string quartets, vocalists, violinists, flutists, and in guitar duo. 
Marco Pereira
Marco Pereira is an internationally renowned Brazilian composer, guitarist, and
university professor. He has performed and recorded with many top popular Brazilian singers/composers like Tom Jobim, Milton Nascimento, Edu Lobo,
Paulinho da Viola, Gilberto Gil, and Wagner Tiso. He has performed in North America on several occasions with International Guitar Night. He returns again for International Guitar Night XXIV in 2024. Marco was born in Sao Paulo and got classical guitar lessons with the Uruguayan master Isaias Sávio and music theory lessons at the Music and Drama Conservatory of São Paulo. He lived in France for five years and received a classical guitar master's degree in performance from the Université Musicale Internationale of Paris, and a master's degree in Musicology from the University of Paris-Sorbonne with his thesis Hector Villa-Lobos and his guitar work (Editora Musimed – Brasília – Brasil). In Paris, he was strongly influenced by jazz and Latin-American music which characterizes his compositional work, in addition to Brazilian styles. He performed with great success at 9ème Festival de Jazz de Paris that allowed him to perform in Germany, France, Switzerland, Denmark, Italy, Austria, Canada, and the United States. His compositions and playing have won awards in important international contests such as Spain's Concurso Andrés Segóvia in Palma de Mallorca and Concurso Francisco Tárrega in Valencia. He has recorded over a dozen albums. In addition to performing internationally, Marco is a professor in the Composition Department at the federal University of Rio de Janeiro. His compositions are published by Editions Lemoine, Paris, and GSP (Guitar Solo Publications), San Francisco, and have been played and recorded by important guitarists all around the world.
Minnie Marks
Minnie Marks is not just some blazingly electrified guitar-playing freak of nature. She is also a rare and triple threat: Singer, songwriter and multi-instrumentalist.    Relentlessly performing across the globe, equipped with an old Goldtop in her hands and a revolutionary Farmer Foot Drum at her feet; Marks consistently pushes musical limits with her mind-blowing, dynamic guitar wizardry and her insanely powerful voice, that roars out her truth through song as if her own life depended on it. And, if that's not enough, she simultaneously, creates bone marrow-shaking grooves with spare limbs on her Foot Drum kit. Finally, all three beasts are married together to forge a mammoth-sized wall of sound. From winning the world-renowned 'Bluesfest Busking Competition' in 2011, to taking out the People's Choice Award' at both Blues At Bridgetown and Nannup Music Festival, plus earning the winning place of 'Best Guitarist' for the Open Arms Festival competition, Marks is no stranger on the block.
Here's what a few master musicians have to say….
"Minnie Marks, she plays guitar like nothing I've ever seen before, she sings like
Janis Joplin, she's going to blow the world apart." – Kim Churchill
"I'm shakin' in my boots. One word, PRODIGY!" – Sarah McLeod (The
Superjesus)
"One of the finest young guitar players in the country" – Julz Parker (Hussy Hicks)
"Damn, I don't think I've ever seen a female shred harder than you in the flesh" –
Dallas Frasca
Over the past twelve years, Marks has paved her musical journey around the world with three studio albums and one live album recorded in Stuttgart, Germany. The award-winning troubadour shows no sign of slowing down. Her new twelve-track album will be out for release in 2022. In 2024, Minnie will make her North American debut with International Guitar Night.
Sponsored by Tom & Char Holland
Buy Tickets