The Reser Presents
Jad Abumrad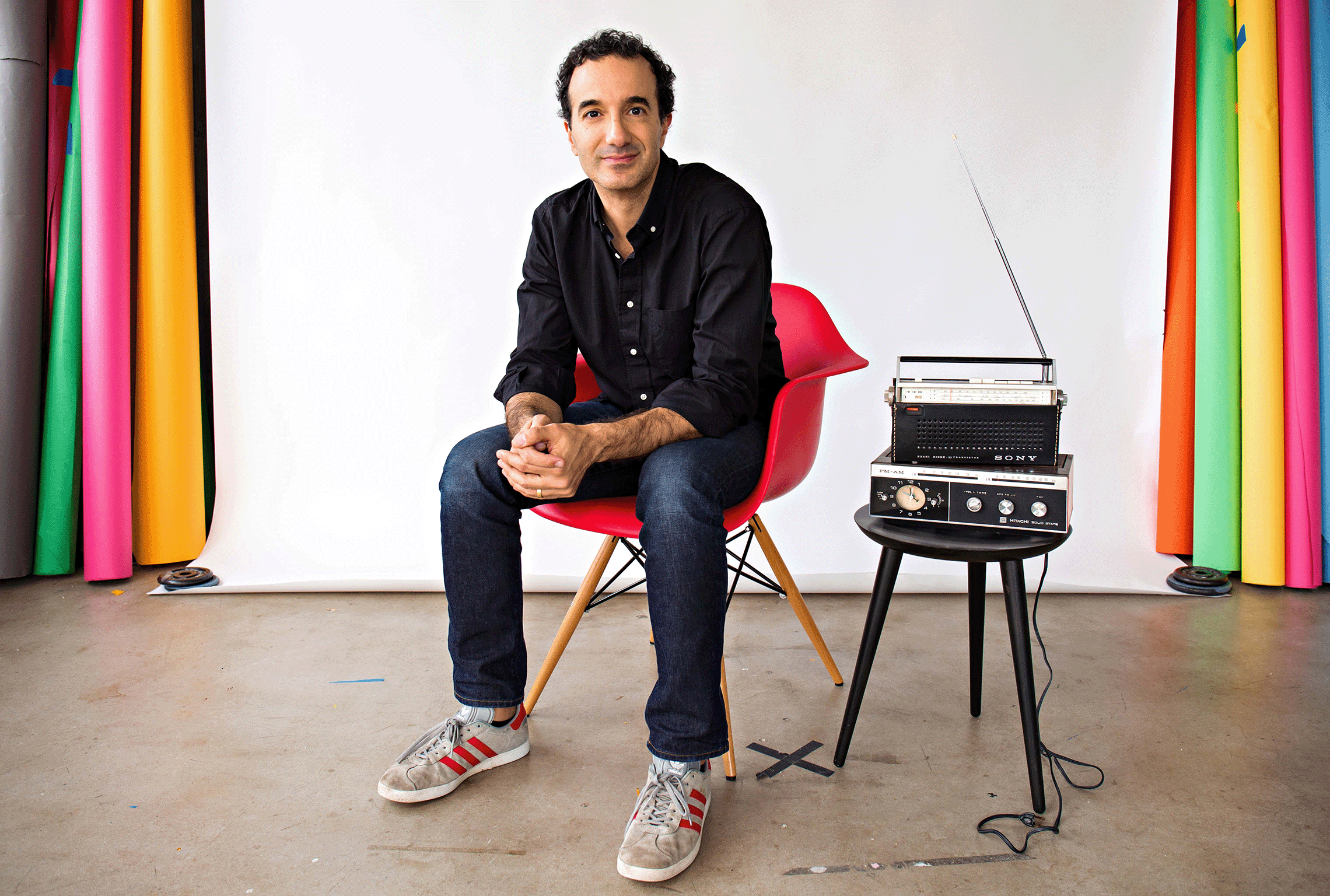 The Reser Presents
Jad Abumrad
Date
November 08, 2023
7:30pm
Pricing
$40
Jad Abumrad is the creator and former host of Radiolab, a public radio program broadcast on nearly 600 stations across the nation and downloaded more than 12 million times a month as a podcast. Abumrad hosts Everything. Together. Radio on Apple Music Hits. Each episode offers a kaleidoscopic mix of uptempo, electro, dance, funk, hip-hop, experimental noise, soul, and everything in between.
Abumrad employs his dual backgrounds as composer and journalist to create what's been called "a new aesthetic" in broadcast journalism. He orchestrates dialogue, music, interviews and sounds into compelling documentaries that draw listeners into investigations of otherwise intimidating topics, such as the nature of numbers, the evolution of altruism, or the legal foundation for the war on terror.
He's won three George Foster Peabody Awards, and in 2011 Abumrad was honored as a MacArthur Fellow (also known as the Genius Grant).  The MacArthur Foundation website says:  "Abumrad is inspiring boundless curiosity within a new generation of listeners and experimenting with sound to find ever more effective and entertaining ways to explain ideas and tell a story."
Jad also created and hosted three seasons of More Perfect, a series about untold stories of the Supreme Court, which The New York Times called "…possibly the most mesmerizing podcast."  And in 2019, Jad Abumrad created Dolly Parton's America (along with osm Audio's Shima Oliaee) a Peabody Award-winning 9-part series that explores a divided America through the life and music of one its greatest icons.   Alongside his radio work, Abumrad continues to work as a composer and remixer and is currently hosting a radio show on Apple Music. In April 2022 Jad began a joint appointment at Vanderbilt University as a Distinguished Research Professor of Cinema and Media Arts and of Communication of Science and Technology at the College of Arts and Science, and he will have an advisory role with Vanderbilt's Communications and Marketing team.
Sponsored by The Reser Family Foundation
Buy Tickets