The Reser Presents
Jazzy Ash & Red Yarn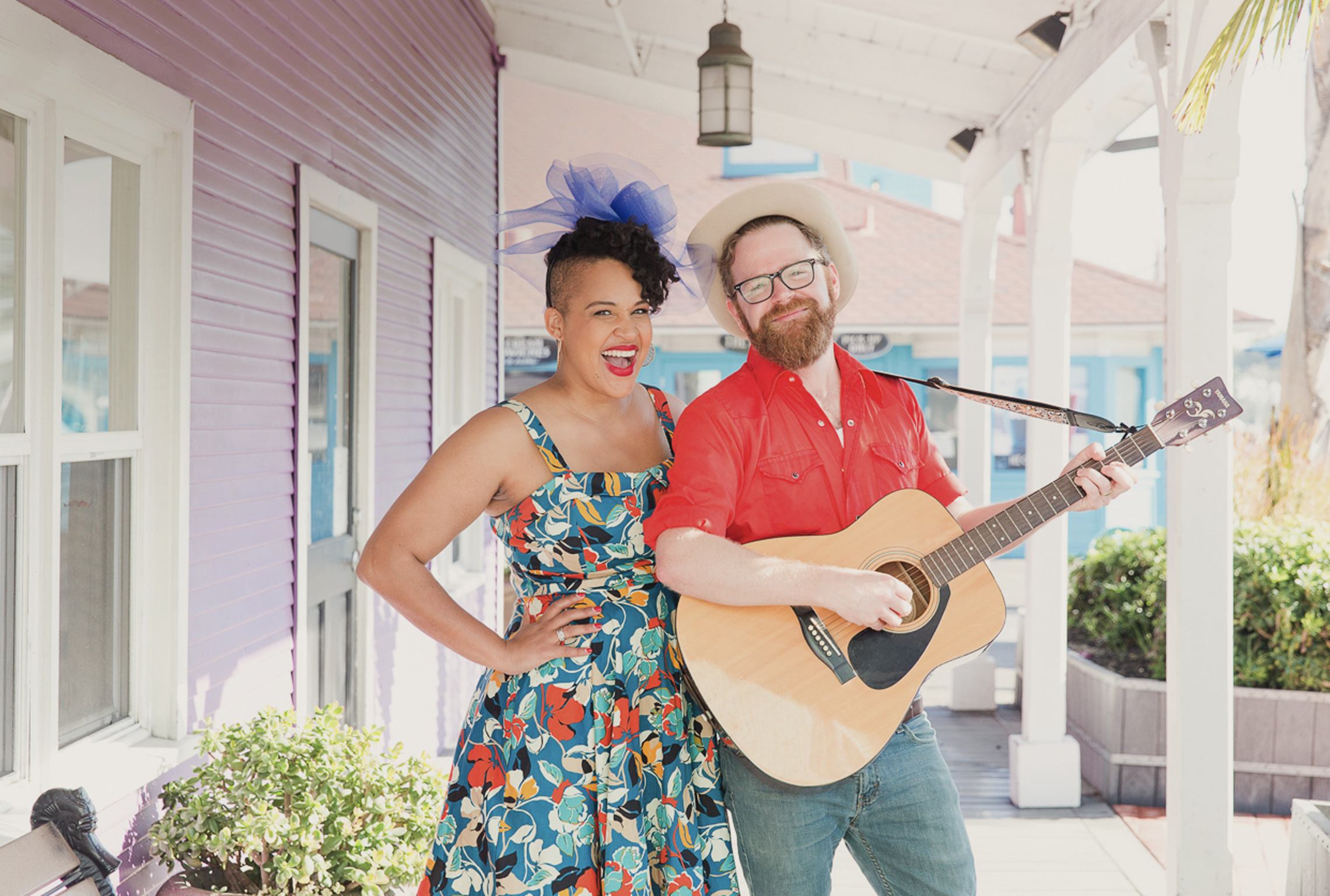 The Reser Presents
Jazzy Ash & Red Yarn
Date
October 08, 2022
11:00am
Pricing
$10 – $15
Acclaimed family jazz performer Jazzy Ash and folksinger and puppeteer Red Yarn team up to celebrate the release of their lively new EP, Sing Together. United by an appreciation of traditional American music, Jazzy Ash and Red Yarn stir their styles into a unique musical gumbo. Their new collaborative songs blend jazz, folk, soul, country and early rock'n'roll into a playful, varied sound. In performance, they also back each other up singing hits from their respective repertoires. Their friendship and the fun they have singing together are infectious – audiences will be singing and dancing right along!
Jazzy Ash, aka Ashli St. Armant, is a celebrated vocalist, writer, arts educator, and founder of Leaping Lizards Music, a music and theater education program for students, preschool through twelfth grade. She tours the United States with her band, Jazzy Ash and the Leaping Lizards, performing jazz for young audiences. Together they have performed at numerous venues including Lincoln Center and Sprout Network (NBC), produced six albums, and have been featured by NPR and LA Times.
Red Yarn, aka Andy Furgeson, is a Texas-born, Oregon-based family performer who weaves folksongs and puppetry into high-energy shows for all ages. With his engaging performances, lush folk-rock recordings, and playful music videos, this red-bearded bard reinvigorates American folklore for younger generations. Red Yarn has performed at festivals and venues across the country, and has been voted "Portland's Best Kindie Performer" by PDX Parent Picks for five years straight.
Photo credit Julie Klima
Buy Tickets