The Reser Presents
Las Cafeteras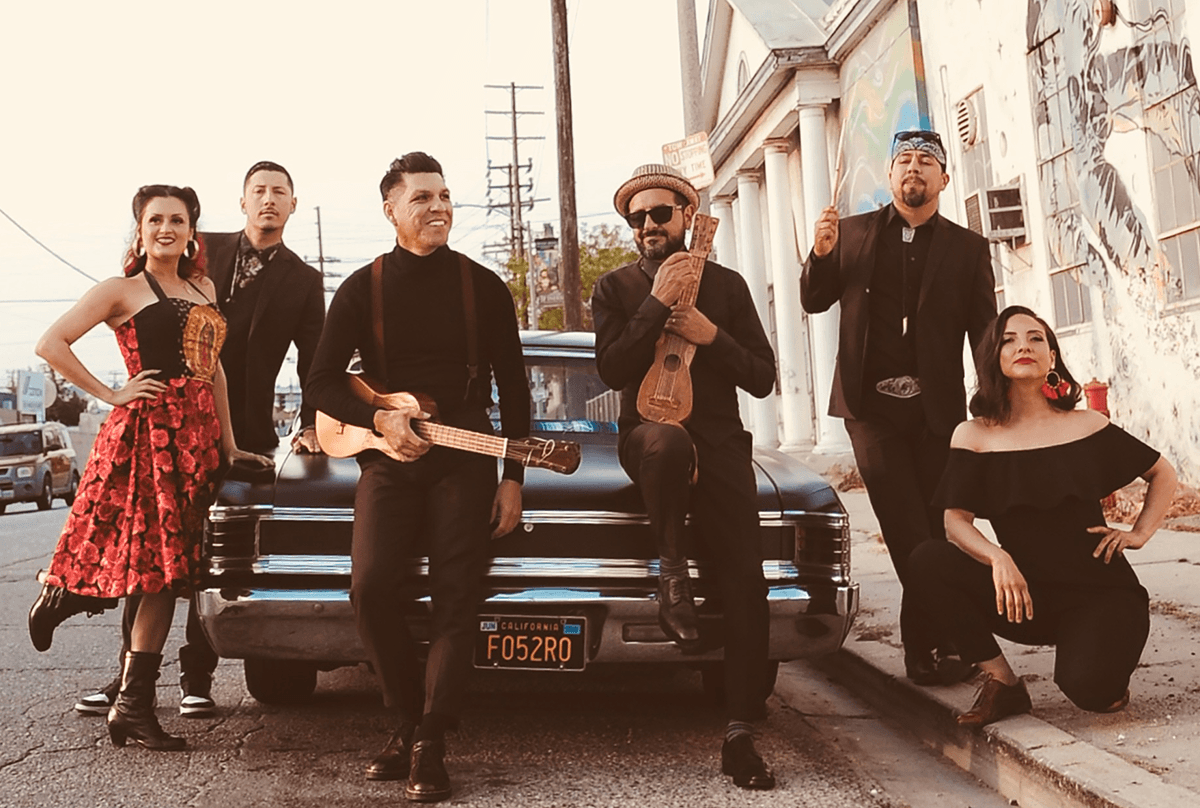 The Reser Presents
Las Cafeteras
Date
May 03, 2024
7:30pm
Pricing
$30 – $40
Born and raised east of the Los Angeles River, Las Cafeteras are remixing roots music as modern-day troubadours. They are a sonic explosion of Afro-Mexican rhythms, electronic beats, and powerful rhymes that document the stories of a community seeking to build a world where many worlds fit.
From Afro-Mexican to Americana, from soul to son jarocho, from roots to rock and hip hop, Las Cafeteras take folk music to the future.
With over 40 years of combined experience in organizing, cultural work, training facilitation and storytelling workshops, the sextet have built the skills and networks necessary to use the arts as a hammer to shape the present for a more just future. They work to support immigrant rights, gender and trans justice, environmental justice and BLM Solidarity, just to name a few. They say "The movement for Peace & Justice has always been filled with music, and we intend to be part of the Soundtrack."
Las Cafeteras also honors the past by playing traditional instruments like the 8-string jarana, 4-string requinto, quijada (donkey jawbone) and tarima (a wooden platform). They sing in five distinct languages: English, Spanish, Spanglish, Love and Justice … and they believe everyone understands at least one of them.
"One of the leading bands in the vibrant Chicano roots scene" (Boston Globe)
Sponsored by First Tech Federal Credit Union
Buy Tickets