\
Mark O'Connor's An Appalachian Christmas
The Reser Presents
Mark O'Connor's An Appalachian Christmas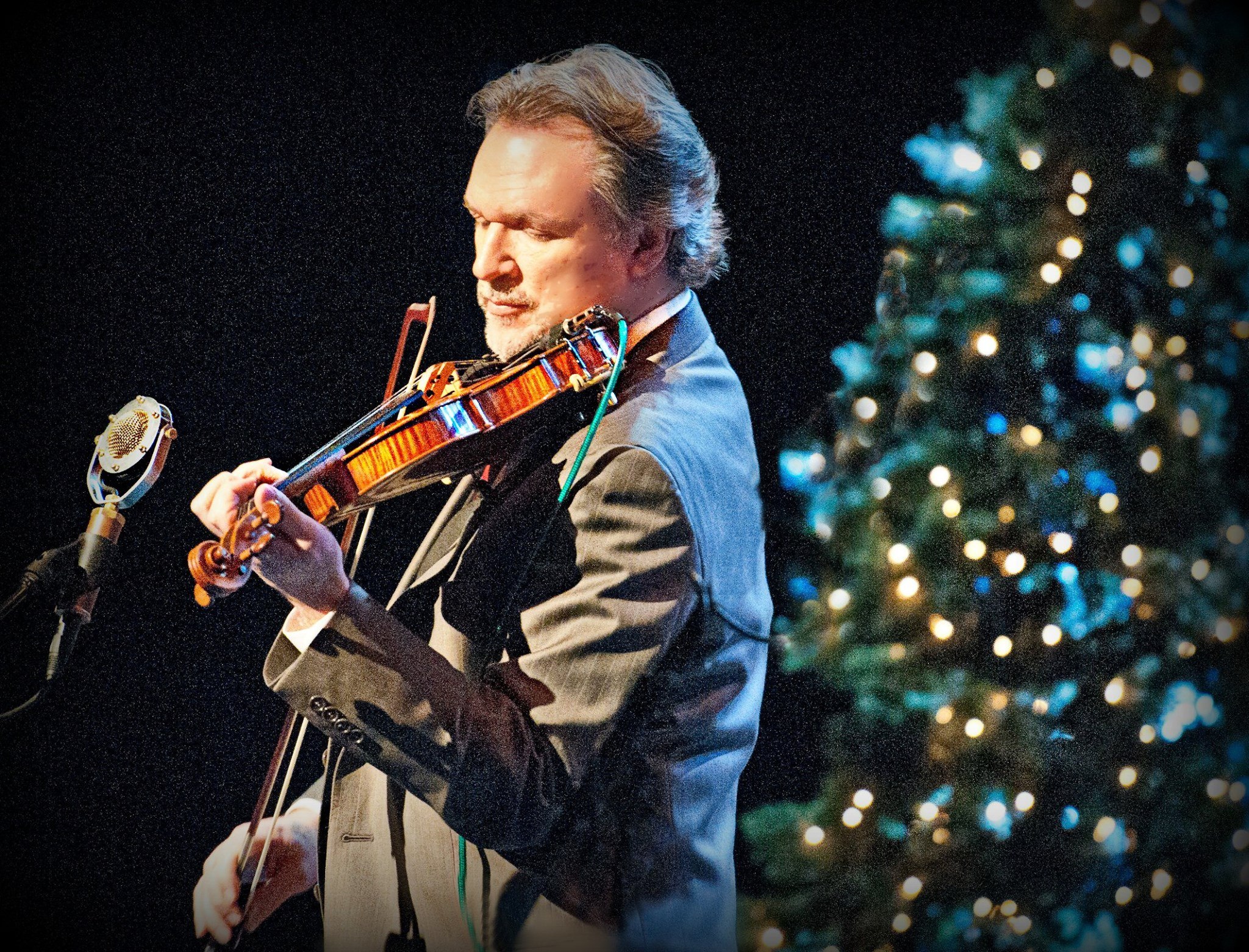 The Reser Presents
Mark O'Connor's An Appalachian Christmas
Date
December 23, 2022
7:30pm
Pricing
$35 – $55
We are monitoring the weather forecast closely. As of now, The Reser Presents performance of Mark O'Connor's Appalachian Christmas will go on as scheduled Friday, December 23. Weather conditions are evaluated continually. Please continue to check the website and social media channels for the most up-to-date information regarding performance status.
–
Three-time Grammy winning composer and fiddler Mark O'Connor has created several arrangements of Christmas classics and fashions a wondrous mixture of both instrumental and vocal music in bluegrass and other American music genres. Concertgoers are treated to fresh takes on traditional songs with a few original compositions included. His renditions are playful and joyous, but can be strikingly earnest too.
Mark O'Connor's touring ensemble includes his wife Maggie O'Connor on fiddle and vocals as well as a variety of guest musicians on each tour. Having toured An Appalachian Christmas nine consecutive years, O'Connor and his ensemble have a dynamic energy on stage that bring their individual expertise to holiday themes and classics in the most delightful and musically satisfying way!
There is no more aching line in contemporary American music than the melody in his Appalachia Waltz, and the joy of his mandolin duet with his son in Macedonia, a song Mark wrote years ago, was pure delight. O'Connor is a composer and arranger of the highest order, creating intriguing harmonies and rhythms in recognizable folk music.
He elevates a music with humble beginnings to impeccable elegance, creating a whole different category. While the instrumentation is traditional in country music, his deft treatment of the songs and choice of performers brings out unexpected elements. He's more than a performer; he's a suitor to the music, to the instruments, a passionate devotee of traditional forms and tools, and his adoration is evident in every note he writes and every chord he plays.
Runtime:
45 min first set
20 min intermission
45 min second set
Buy Tickets