Mert Meeker Presents
Michael Kaeshammer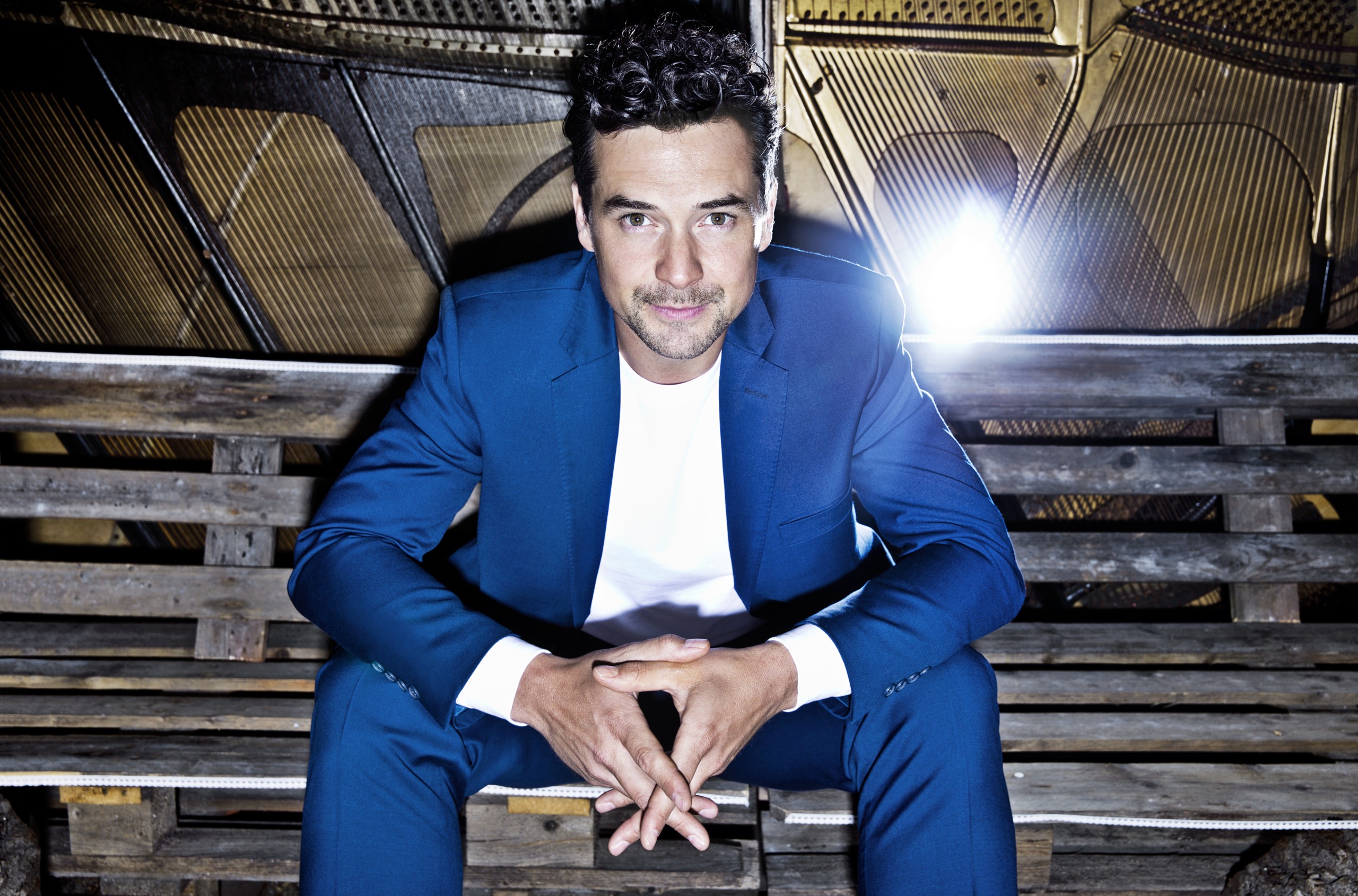 Mert Meeker Presents
Michael Kaeshammer
Date
October 15, 2022
7:30pm
Pricing
$35 – $55
Michael Kaeshammer has invested a lot – countless hours at the keyboard, hundreds of recordings, thousands of live performances, millions of miles in the air and on the road – all in pursuit of a mastery of 12 notes across 88 keys. But for the acclaimed Canadian pianist and singer, there is no set destination, no achievable end point on his path; it's all about the journey itself, and that journey will always be ongoing.
Over the course of decades as a professional performer, Kaeshammer has developed a signature blend of classical, jazz, blues, and boogie-woogie with effortless pop hooks for a compelling crossover style that's immediately engaging yet impressively substantial.
"When I play, I don't worry about if it's jazz or pop or classical or whatever; I just play what I hear and let the music decide what it wants to be," begins Kaeshammer. "Sure, there are different styles, different eras, different approaches, but when you really look at it, it's all just music based on 12 notes."
Born and raised in Germany, Kaeshammer began performing club, theatre, and festival stages throughout Europe in his early teens and continued on that trajectory after emigrating to Canada's West Coast with his family in the mid-'90s. His first studio album, Blue Keys, dropped in 1996 and spurred a consistent sequence of heralded releases and high-profile international performances. Through it all, the world watched as he grew from child prodigy to full-fledged phenom; from unparalleled pianist to virtuosic singer-songwriter.
Michael's many experiences have helped to hone his skills as a vocalist and lyricist to the point that Kaeshammer is now pushing firmly into the realm of pop crossover as exemplified with his latest collection, Turn It Up. Expected in the Spring of 2023, the 10-track collection finds Kaeshammer building on his mastery of the keyboard with deft and dynamic tinges of modern pop. The result is simultaneously his most ambitious and accessible offering to date, its songs and stories both instantly engaging yet deserving of a deep, disarming dive.
Fans will soon get to enjoy more fruits from that harvest as Kaeshammer returns to the road with a string of highly anticipated performances across Canada and the U.S. to close out 2022, followed by a tour of Germany in the spring of 2023.
Turn It Up seems like a particularly fitting label for this exciting new stage in an already-illustrious career; however, despite all the achievements and accolades – the JUNO Awards, the shows on iconic stages with international stars and symphony orchestras, the strings of stellar reviews from major media outlets – Michael Kaeshammer doesn't rest on his laurels; these are merely temporary stops on his journey, and as always, he's solely focused on reaching the next one, and then the one after that.
"Stop That Train"
Buy Tickets