Portland Piano International Presents
Mishka Rushdie Momen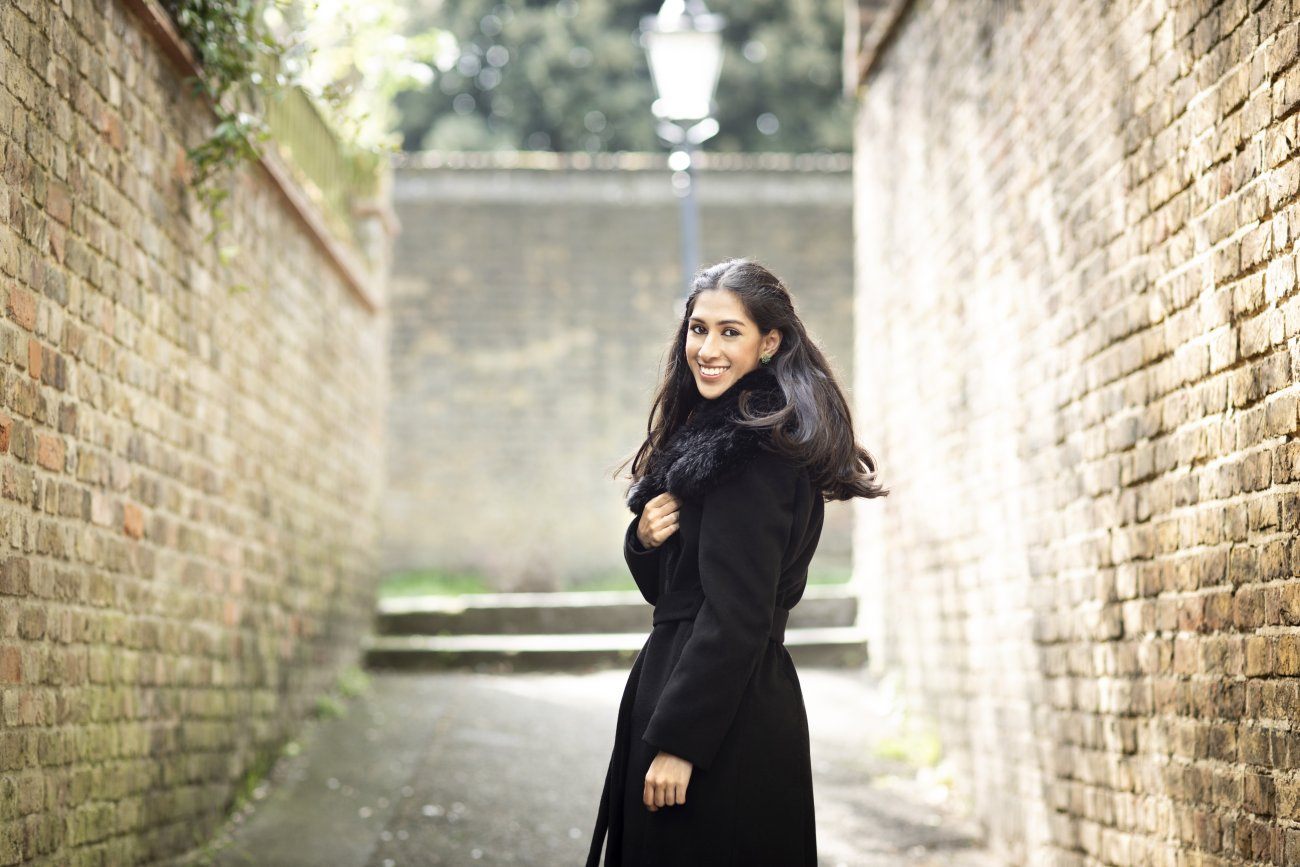 Portland Piano International Presents
Mishka Rushdie Momen
Date
September 26, 2023
7:30pm
Pricing
$45 – $55
British pianist Mishka Rushdie Momen, a rising star known for her refined and expressive playing, will make her Portland debut in recitals presented by Portland Piano International (PPI).
Lauded as "one of the most thoughtful and sensitive of British pianists" (The Times) whose performances are "full of vim and vigour throughout" (BBC Music Magazine), Rushdie Momen has performed on major recital stages throughout North America and Europe — including Wigmore Hall, Carnegie Hall, the Lucerne Festival, Leeds International Piano Series, and the Oxford Piano Festival. With a focus on works spanning the Renaissance to today, her programs often juxtapose repertoire from Gibbons and Rameau with audience favorites by Beethoven, Schubert, and Schumann, and newly commissioned works from Nico Muhly, Vijay Iyer, and Héloïse Werner.
As a concerto soloist, Rushdie Momen's recent engagements have included performances with the City of Birmingham Symphony Orchestra, Deutsche Kammerakademie Neuss, Orchestre National d'Ile de France, and the Britten Sinfonia. Equally at home as a chamber musician, she frequently collaborates with Steven Isserlis, Guy Johnston, Zlatomir Fung, Joshua Bell, Midori, Stephen Waarts, Timothy Ridout, and Anthony Marwood.
Rushdie Momen released her critically acclaimed debut solo recording, Variations, in 2019 on SOMM Recordings, featuring performances of works by Robert and Clara Schumann, Brahms, and Mendelssohn that Fanfare magazine praised as "beautifully poetic." Rushdie Momen was selected by the arts critics of The Times as their chosen nominee in the field of classical music for the 2021 Breakthrough Award given by Sky Arts and The South Bank Show.
WILLIAM BYRD
The Bells
LUDWIG VAN BEETHOVEN
Sonata No. 6 in F Major, op. 10, no. 2
WILLIAM BYRD
Will Yow Walke the Woods soe Wylde
FELIX MENDELSSOHN
Variations sérieuses, op. 54
WILLIAM BYRD
Pavana Lachrymae, after Flow My Tears by John Dowland
— Intermission —
ORLANDO GIBBONS
Lord Salisbury's Pavan and Galliard
SERGEI PROKOFIEV
Selections from Visions fugitives, op. 22
FRANZ SCHUBERT
Sonata in C Minor, D. 958
PORTLAND PIANO INTERNATIONAL has presented more than 180 artists in recital and through outreach activities. Some of the greatest pianists in the world of music have played for Portland audiences because of this organization. While pianists have many opportunities to play the concerto repertoire, this is one of only a handful of recital series that remains devoted to the solo piano recital. Portland Piano International is a vital part of Portland's quality cultural life and it has consistently garnered praise from both the local and national media, heralded a "consistently brilliant Piano Recital Series" (Willamette Week) and "one of this city's musical treasures" (The Oregonian).
Buy Tickets