Portland Chamber Orchestra Presents
My Words Are My Sword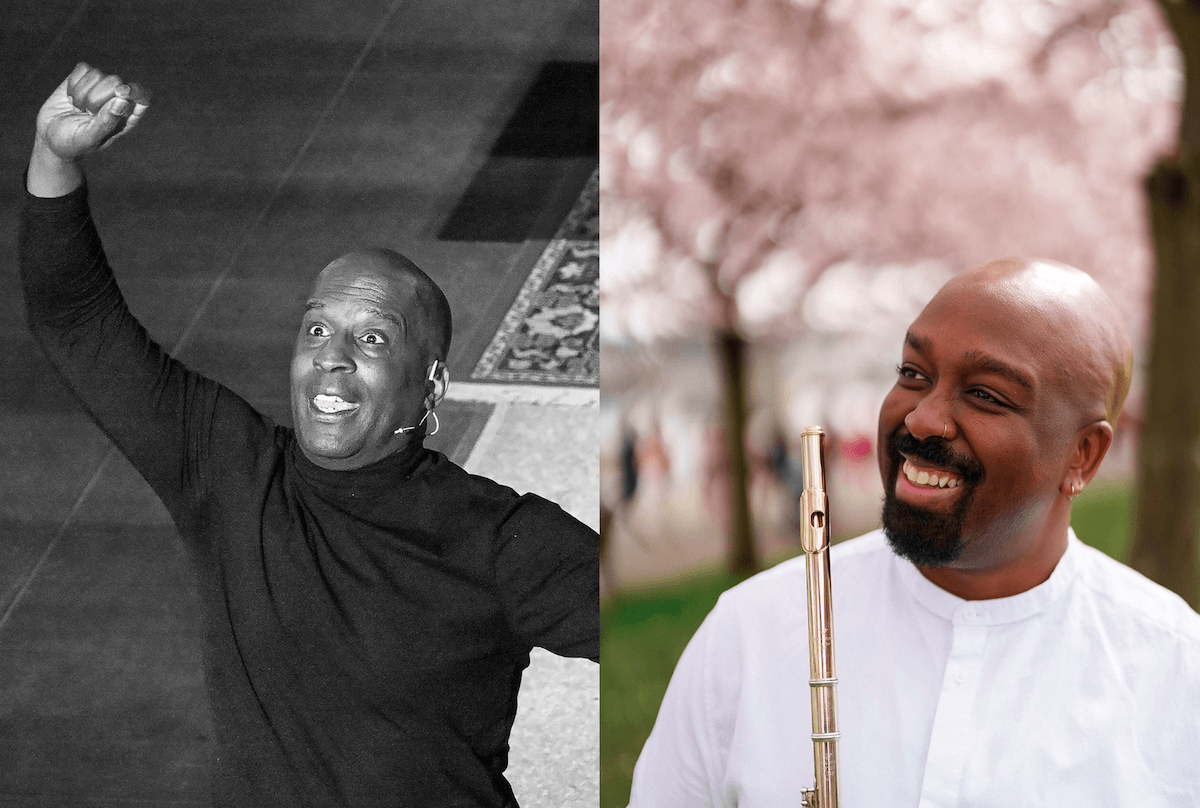 Portland Chamber Orchestra Presents
My Words Are My Sword
Date
January 14, 2023
7:30pm
Pricing
$19 – $44
My Words Are My Sword
Music Drama for actor and orchestra…a fusion of hip-hop, jazz, and classical styles
Text by Darius Wallace
Music Composed by Jasnam Daya Singh
The PCO, conducted by its Music Director Yaacov Bergman, will present a concert at the Patricia Reser Center for the Arts on January 14, 2023, the weekend of the MLK holiday that celebrates black history and culture.
"My Words Are My Sword",  a music drama written and performed by black poet and actor Darius Wallace, explores blackness through story, monologue, poetry, and song.  Composed over two years in a collaboration between Darius Wallace and local, Brazilian-born, pianist and composer Jasnam Daya Singh, and Music Director Yaacov Bergman,  the work incorporates text from Martin Luther King, Jr.'s speeches, a re-enactment of Frederick Douglass' childhood, writings by Malcolm X and Wallace himself, and poetry by Langston Hughes and Richard Wright. It is a fusion of hip-hop, jazz, and classical styles.
The PCO premiered this compelling work in April 2022 in NE Portland where several audience members were so inspired that they requested the performance be repeated.
The concert opens with the Flute Concerto No.2 in D Major K.314 by Mozart featuring Adam Eccleston, a local, phenomenally brilliant, young black flutist from Portland, Oregon.
The photo of Darius Wallace was taken by Joe Cantrell.
Runtime:
1st set 50 min
Intermission 20 min
2nd set 45 min
Buy Tickets