The Reser Presents
NORTH: The Musical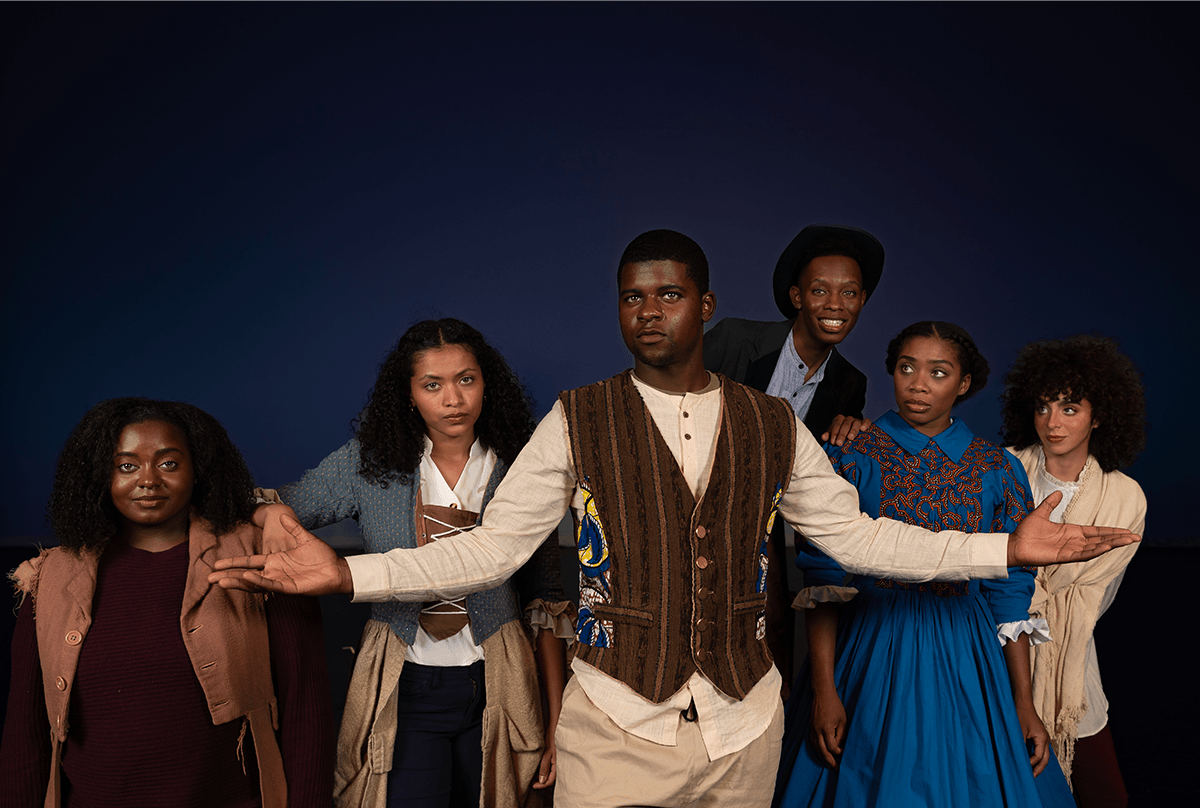 The Reser Presents
NORTH: The Musical
Date
February 03, 2024
Pricing
$20 – $25
The Reser is excited to present a brand new musical, NORTH. With a powerful original score filled with jazz and Black roots music, this theatrical production is an uplifting story set against the backdrop of the Underground Railroad. The first musical theatre piece from composer, musician, and vocalist Ashli St. Armant.
NORTH follows Lawrence and his mother, Minnie, as they escape the Deep South and travel North through the Underground Railroad to find freedom. With a route that takes them through Louisiana's bayous, the bustling city of New Orleans, and the young town of Lawrence, Kansas, St. Armant's fresh and original music reflects the optimism, bravery, wonder, and suspense of freedom seekers.
To complement the story, the musical genres in NORTH are equal parts jazz, musical theatre, and St. Armant's own signature style. For inspiration, she drew from an array of musical heroes, including Nat King Cole, Mahalia Jackson, Fela Kuti, and Stephen Sondheim. Songs include "Never," "Git On Board,""Oh What These Trees Have Seen," "On The Run," "Head Straight, Shoulders Back" and more.
"NORTH is about relationships, grit, betrayal, ingenuity, and finding joy. It's about humanity" – Ashli St. Armant
Sponsored by Todd & Christine Baker
Buy Tickets