\
Portland Cello Project Under the Mistletoe w/ Saeeda Wright
The Reser Presents
Portland Cello Project Under the Mistletoe w/ Saeeda Wright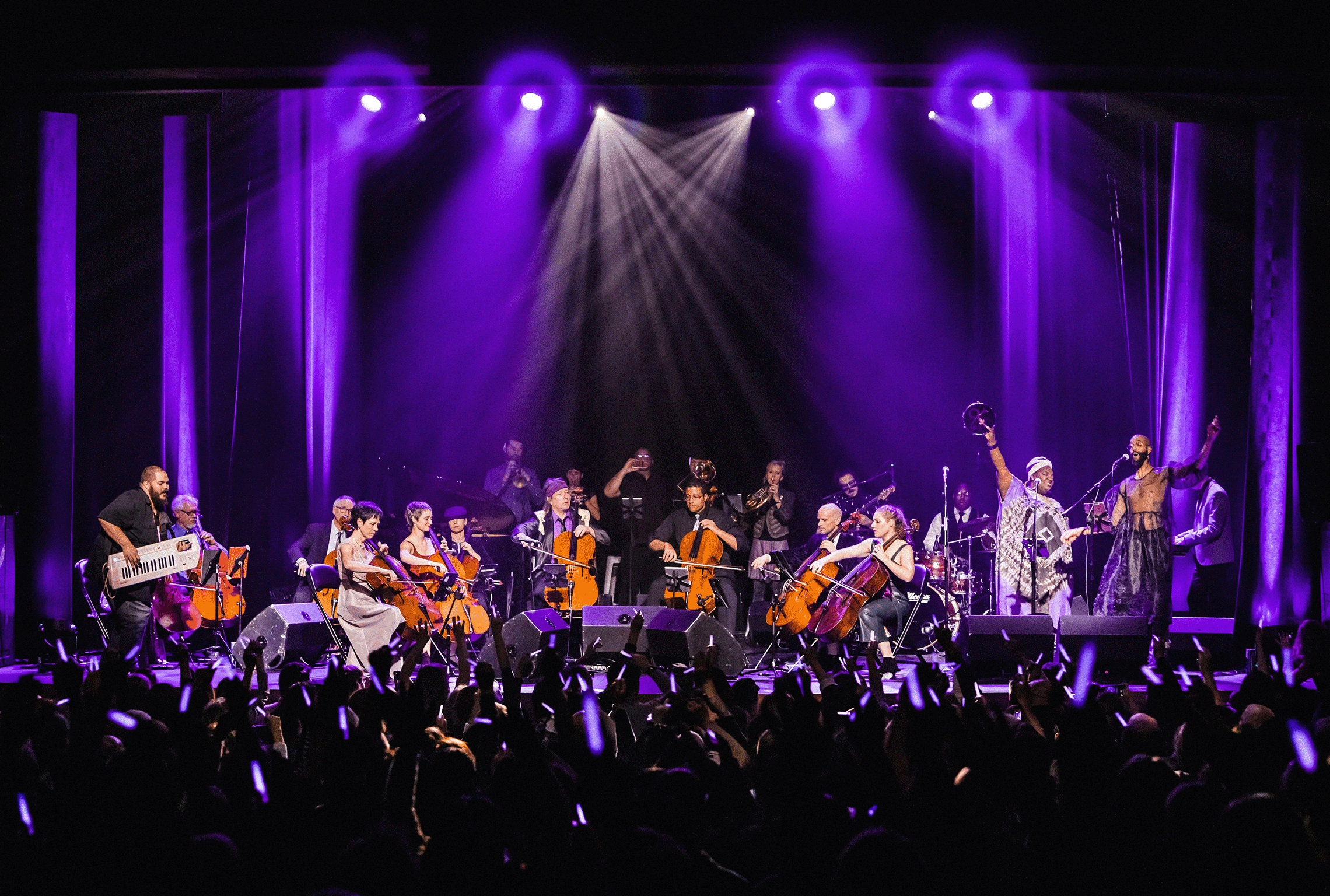 The Reser Presents
Portland Cello Project Under the Mistletoe w/ Saeeda Wright
Date
December 22-23, 2023
Pricing
$25 – $45
The Pacific Northwest's "premiere alt-classical ensemble" will be joined by vocalist Saeeda Wright for a unique twist on a traditional holiday concert, promising to be a "perfect celebration of the season, and also a refreshing break from it."
The Portland Cello Project is a musical collective based in Portland, Oregon. Founded in 2007 by Douglas Jenkins, the group consists of a rotating cast of cellists who come together to create unique and innovative performances that blend classical music with various genres such as pop, rock, folk, and jazz.
The Portland Cello Project is known for their diverse repertoire and collaborative approach. They often collaborate with other musicians, including singers, songwriters, and instrumentalists, to create new arrangements and compositions. Their performances range from intimate chamber music concerts to large-scale shows with a full ensemble.
The group has released several albums, including "Thousand Words" (2009), "Homage" (2010), and "The Thao and Justin Power Sessions" (2011), among others. These albums feature their interpretations of both classical pieces and contemporary songs.
The Portland Cello Project has gained recognition for their innovative approach to cello music, and their performances have received critical acclaim. They continue to tour extensively, both within the United States and internationally, captivating audiences with their unique blend of classical and contemporary music.
"It doesn't get much more genre-crossing than this."—MTV
"This indie orchestra gives classical music a jolt of energy."—Spin Magazine
"The PCP has come to epitomize Portland's offbeat music scene, one where boundaries are blurred and cellos are in abundance." —The Strad
Buy Tickets