The Reser Presents
Rhiannon Giddens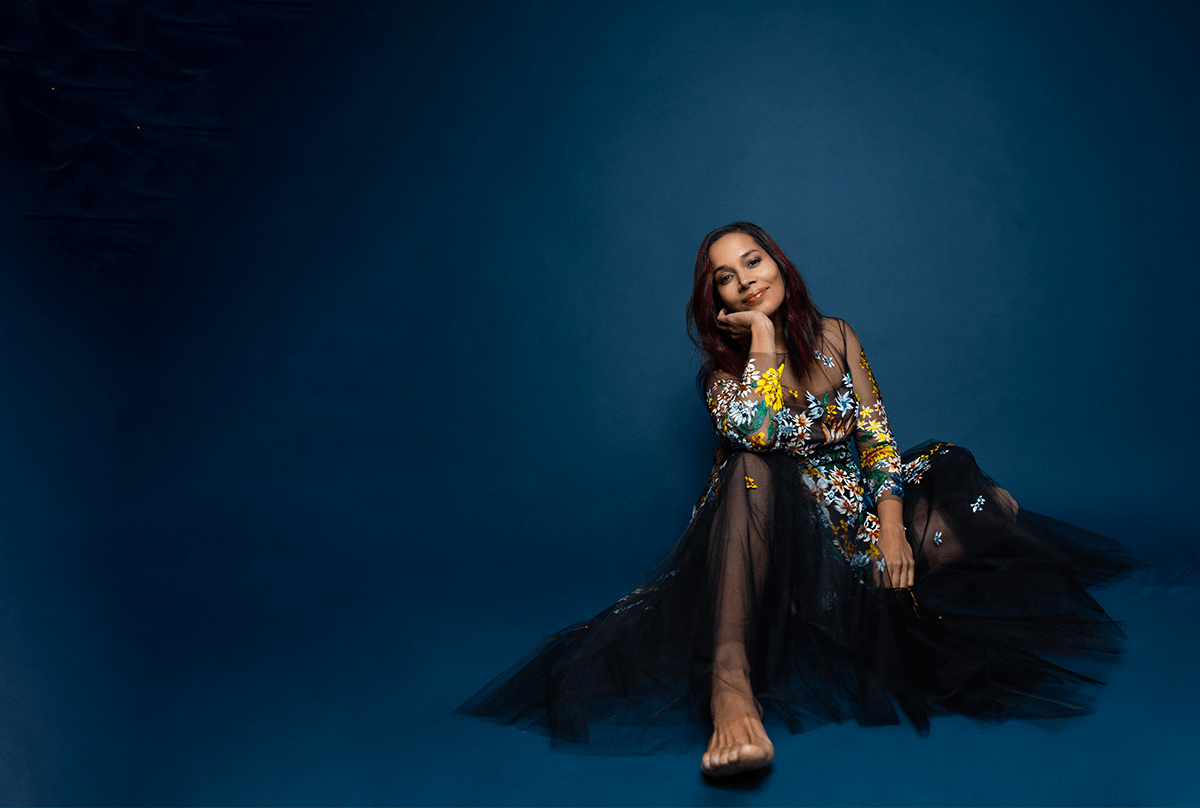 The Reser Presents
Rhiannon Giddens
Date
April 17-18, 2024
7:30pm
Pricing
$55 – $75
Rhiannon Giddens has made a singular, iconic career out of stretching her brand of folk music, with its miles-deep historical roots and contemporary sensibilities, into just about every field imaginable. A two-time GRAMMY Award and Pulitzer Prize-winning singer and instrumentalist, MacArthur "Genius" grant recipient, and composer of opera, ballet, and film, Giddens has centered her work around the mission of lifting up people whose contributions to American musical history have previously been overlooked or erased, and advocating for a more accurate understanding of the country's musical origins through art. As Pitchfork once said, "few artists are so fearless and so ravenous in their exploration"—a journey that has led to NPR naming her one of its 25 Most Influential Women Musicians of the 21st Century and to American Songwriter calling her "one of the most important musical minds currently walking the planet."
For her highly anticipated third solo studio album, You're The One, out August 18 on Nonesuch Records, she recruited producer Jack Splash (Kendrick Lamar, Solange, Alicia Keys, Valerie June, Tank and the Bangas) to help her bring this collection of songs that she'd written over the course of her career—her first album of all originals—to life at Criteria Recording Studios in Miami last November. Together with a band composed of Giddens's closest musical collaborators from the past decade alongside Miami-based musicians from Splash's own Rolodex, and topped off with a horn section making an impressive ten- to twelve-person ensemble, they drew from the folk music that Giddens knows so deeply and its pop descendants.
You're the One features electric and upright bass, conga, Cajun and piano accordions, guitars, a Western string section, and Miami horns, among other instruments. "I hope that people just hear American music," Giddens says. "Blues, jazz, Cajun, country, gospel, and rock—it's all there. I like to be where it meets organically."
Giddens also is exploring other mediums and creative possibilities just as actively as she has American musical history. With 1858 replica minstrel banjo in hand, she wrote the opera Omar with film composer Michael Abels (Get Out, Us, Nope) and, with her partner Francesco Turrisi, she wrote and performed the music for Black Lucy and the Bard, which was recorded for PBS' Great Performances; she has appeared on the ABC hit drama Nashville and throughout Ken Burns' Country Music series, also on PBS. Giddens has published children's books and written and performed music for the soundtrack of Red Dead Redemption II, one of the best-selling video games of all time. She sang for the Obamas at the White House; is a three-time NPR Tiny Desk Concert alum; and hosts her own show on PBS, My Music with Rhiannon Giddens, as well as the Aria Code podcast, which is produced by New York City's NPR affiliate station WQXR.
In the news:
2023 Pulitzer Prize Winner in Music for Omar
Read the Smithsonian Magazine's feature on Rhiannon Giddens
Read the Time Magazine feature on Rhiannon Giddens and the Songs of Our Native Daughters project
Recipient of a 2017 MacArthur Genius Grant
Sponsored by Ronni Lacroute
Buy Tickets