\
Ron Artis II & The Truth
Music Workshop & The Reser Present
Ron Artis II & The Truth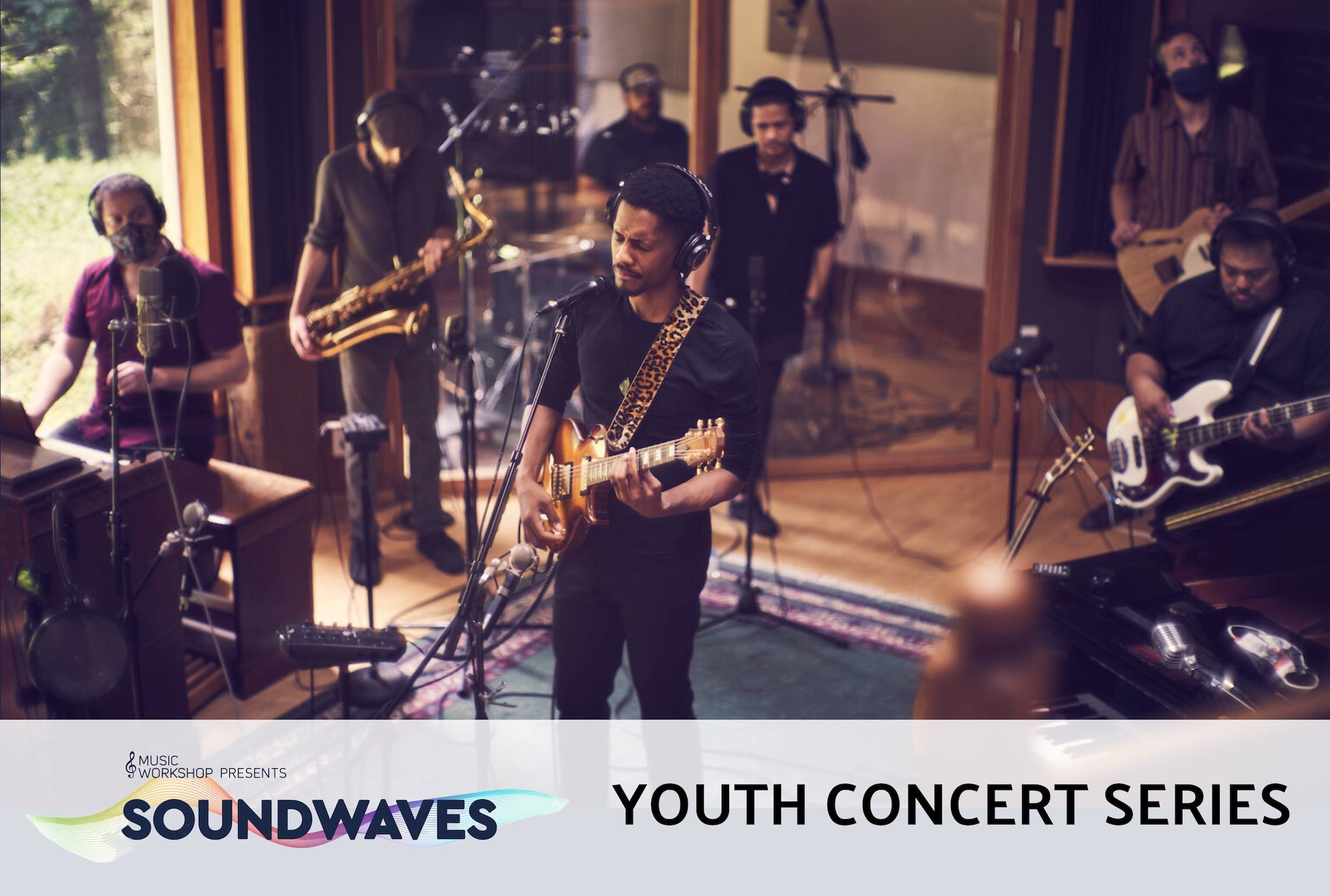 Music Workshop & The Reser Present
Ron Artis II & The Truth
Date
July 25-26, 2023
Pricing
FREE
With three performance times: 11:30 am & 6:30 pm on July 25 and 11:30 am on July 26, Music Workshop's Summer Soundwaves Series brings young people and their families to The Patricia Reser Center for the Arts for interactive performances with exciting and inspiring musicians. The musicians in this series represent a variety of genres and cultures and personally tell their stories and share their music, providing inspiration and encouragement to the youth to use music as a tool in their lives. Young people will be able to experience, interact and engage with these exciting and inspiring artists – all free of charge.
These concerts are specifically geared to young people (recommended for ages 8 and up) and all minor attendees will need a supervising adult in attendance with them throughout the performance.
Ron Artis II is a multi-instrumentalist who grew up in Hawaii among an exceptionally musical family. Full band, trio or solo, Ron has performed and collaborated with Mick Fleetwood (Fleetwood Mac), Jack Johnson, Jake Shimabukuro, Booker T Jones, Eric Krasno (Soulive, Lettuce) and G Love among others. If this wasn't a rich line – up of names, go spend a few moments reading the lyrics to Ron's songs. Each song is laced with intention, deep conviction, story, and a heart that has truly been there.
July 25, 2023, at 11:30 AM
July 25, 2023, at 6:30 PM
July 26, 2023, at 11:30 AM
About Music Workshop
Portland based Music Workshop is a 501(c)3 non-profit that creates and provides K-8 teachers with free access to high-quality, culturally responsive music education to more than 4.3 million students worldwide. Learn more at www.MusicWorkshop.org. We are bringing the world of music to students everywhere! Music is for everyone!
Funding for this project comes from the Elizabeth B. McGraw Foundation.
General Admission, FREE, Reservations are required.
One adult chaperone is required for every 4 youth. To purchase tickets for groups of 7 or more, please contact the Reser box office.
If you'd like to ride MAX or Trimet to the concert, please email amyh@musicworkshop.org to request FREE day passes.
Check out our Soundwaves Facebook page for more information @MusicWorkshopSoundwaves
Reserve Seats