\
Schubert & Fauré: Masters of Lyricism
Chamber Music Northwest Presents
Schubert & Fauré: Masters of Lyricism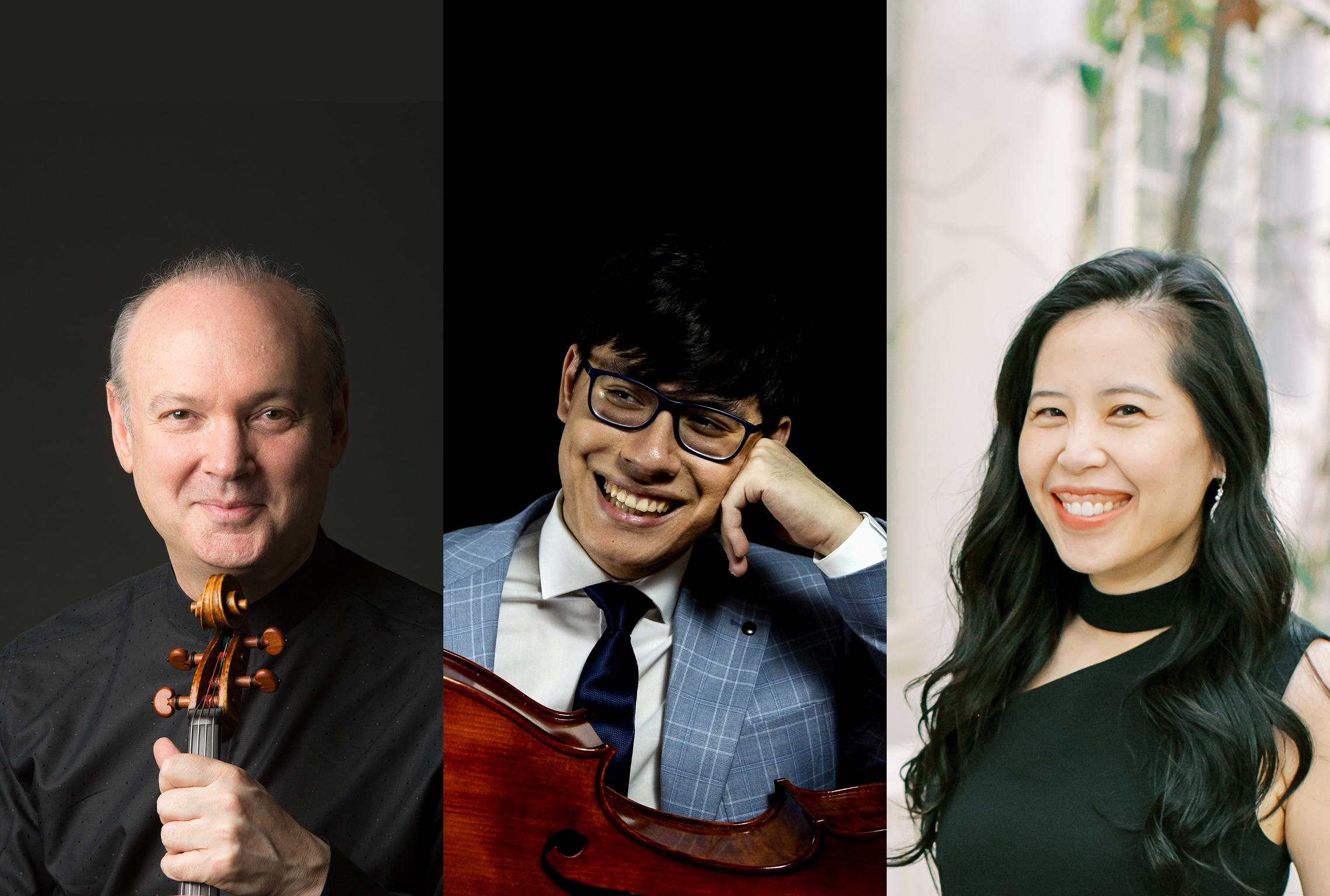 Chamber Music Northwest Presents
Schubert & Fauré: Masters of Lyricism
Date
June 29, 2023
8:00pm
Pricing
$10 – $62.50
Franz Schubert, the quintessential composer of art song, wrote more than 600 songs. The exquisite mezzo-soprano Fleur Barron and Artistic Director Gloria Chien will perform selections from Schubert's epic final song cycle Schwanengesang (Swan Song) that expresses his desire and longing for lost love. Schubert's Fantasy from the same final chapter of his life, is simultaneously one of the most virtuosic and sublime works for violin and piano. In his impassioned Piano Quartet, Gabriel Fauré incorporated his love of song into his dreamy instrumental melodies.
OREGON POET PRELUDE:
Featuring Irene Cooper
PRELUDE PERFORMANCE 1:
6 pm | Young Artist Institute quartet performances at BG Food Cart
PRELUDE PERFORMANCE 2:
6:30 pm | Young Artist Institute solo performances in The Reser lobby
Fleur Barron appears by arrangement with IMG Artists, 7 West 54th Street, New York, NY 10019. (212) 994-3500 www.imgartists.com
Click here for artist and program information.
This performance is part of Chamber Music Northwest's 2023 Summer Festival.
Buy Tickets