The Reser Presents
Seffarine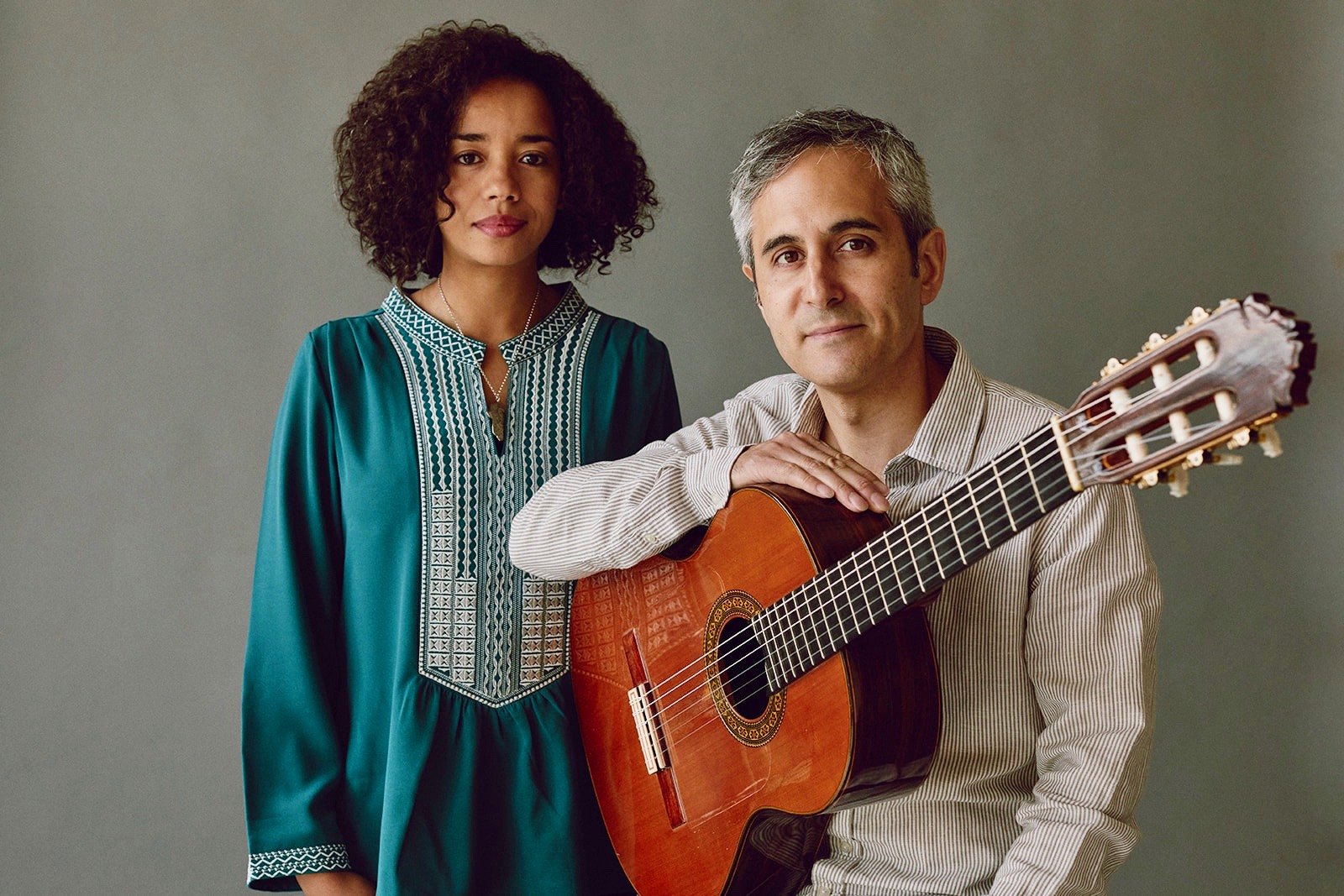 The Reser Presents
Seffarine
Date
April 21, 2023
7:30pm
Pricing
$25 – $35
Seffarine takes its name from the ancient metalworking souq in Fes, Morocco, birthplace of vocalist Lamiae Naki, which is famous for the complex rhythms that ring out from the blacksmiths' hammers, and where her family is well known as masters continuing the tradition today. Seffarine's music embraces and extends Morocco's musical collision between Arabic, Iberian and West African cultures, forging vibrant original music deeply rooted in Naki and oud player/flamenco guitarist Nat Hulskamp's backgrounds in Arab-Andalusi and flamenco music. Their companions, who hail from Iran, Spain and the US, infuse the sound with textured instrumentation and inspired improvisation. Sweeping kamancheh (Persian spike-fiddle) ornamentation plays off gritty bass grooves and fiery flamenco footwork, with Lamiae's fluidly riveting voice at the center, sending up sheets of cascading Andalusi melodies punctuated by the catchy hooks of North African Chaabi, sung in her native Moroccan Arabic.
Among the highlights of Seffarine's performance is passionate and percussive flamenco dance by renowned dancer Manuel Gutierrez from Córdoba, Spain.
Seffarine has performed at prestigious events and venues around the world, like the Lake Tahoe World Concert, winning over audiences from Indonesia to Spain. They have brought their musical vision and cultural knowledge to community audiences and schools, including a recent tour of rural Montana schools on the Fort Peck Reservation. The ensemble has a strong history of support from the field: in 2017, Seffarine was selected by the Western Arts Alliance as one of three Launchpad Artists. Their debut album, "De Fez a Jerez" was supported by a grant from the Regional Arts and Culture Council, allowing the group to work and record in Jerez, Spain with several of the living legends of flamenco music. The album received international acclaim and placed in the Transglobal World Music Charts top 20 world music releases, selected by a panel of 43 world music experts, and was named one of the "best African albums of 2015" by prestigious African music blog Afribuku.
"gorgeous intersection of Spanish flamenco, Arabic and Andalusian music, Persian classical, and jazz" -Bass Player Magazine "an ear-caressing blend of sounds from Spain and north Africa, spiced with a bit of fiery instrumentation and percussion." -SoundRoots
"Un placer para los oídos" ("A Treat for the Ears") -Afribuku (Spain)
Runtime
First Set: 45 min
Intermission: 20 Min
Second Set: 45 min
Buy Tickets