\
Youth Concerts: DJ Prashant
Music Workshop and The Reser Present
Youth Concerts: DJ Prashant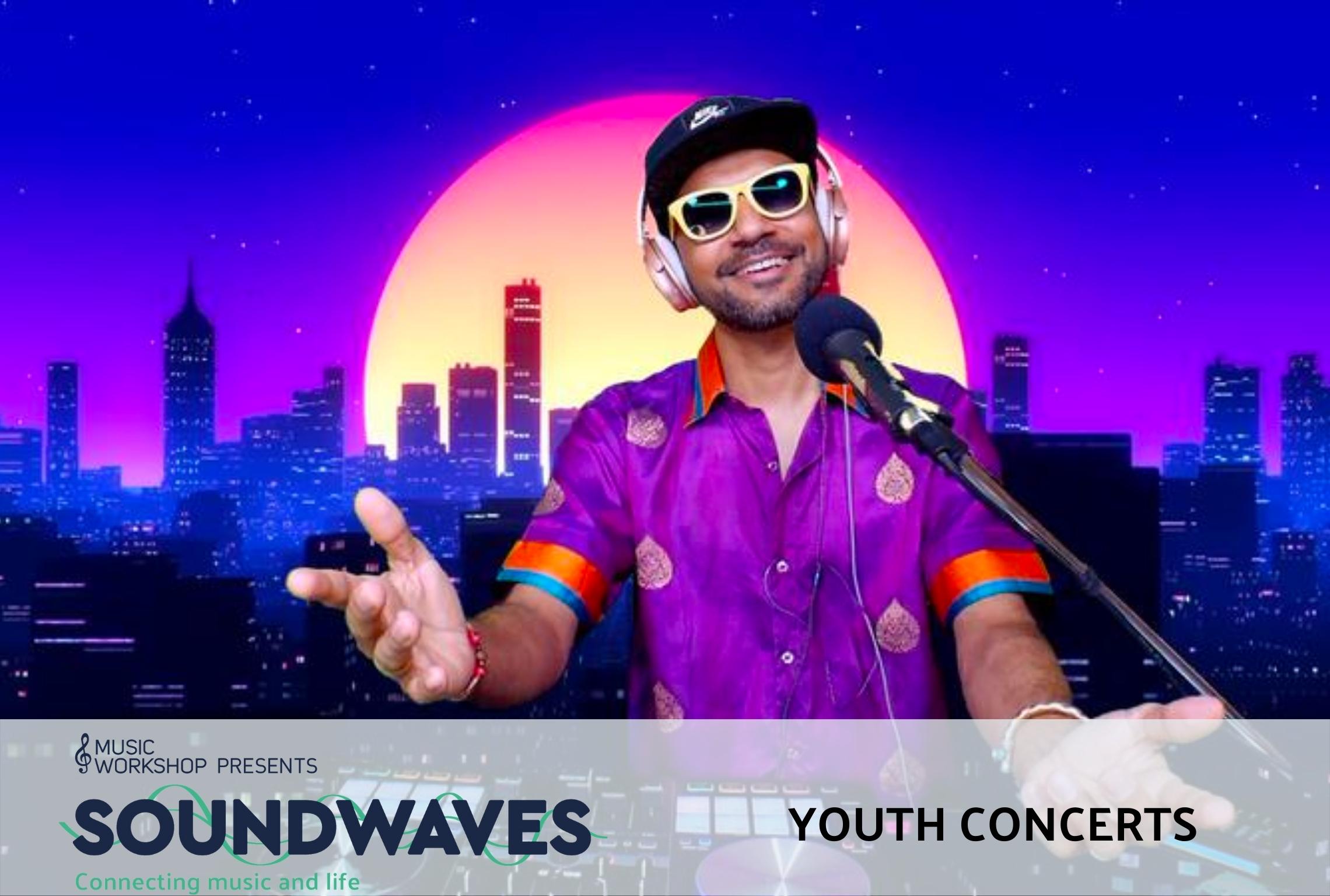 Music Workshop and The Reser Present
Youth Concerts: DJ Prashant
Date
August 16, 2022
Pricing
FREE
This concert is specifically geared to young people (recommended for ages 10 and up) and all minor attendees will need a supervising adult in attendance with them throughout the performance.
Founder of Jai Ho! Dance Party & Bollywood Dreams Entertainment, Prashant is an engineer turned entertainer with a story of transformation straight out of a Bollywood movie. In his TEDx talk, Prashant shared his journey of growing up in a lower-middle-class family in Mumbai, coming to the U.S. for a PhD at Cornell University, working at Intel for several years, and leaving all that behind to rediscover himself as a full-time entertainer. He has been bringing India's vibrant, and festive culture to the U.S. since 2009.
Prashant has worked relentlessly to foster communities in various small towns and big cities across the US centered around a shared love for cultural music and dance. His programs are so inclusive and engaging that even the most unassuming folk cannot help but join the fun.
The reputation of consistently delivering world-class entertainment deeply rooted in the spirit of joyous celebration has seen him being brought back repeatedly to perform at festivals such as Oregon Country Fair, Oregon Shakespeare Festival, Salem World Beat Festival, Beaverton Night Market, Portland Night Market, and more. In addition to organizing dance parties in as many as 8 cities across the US regularly, Prashant has also helped bring diversity to city-wide programs within Portland with Sunday Parkways, Summer FREE for all movies, City Parks, and sessions at the Multnomah Library.
During the COVID-19 pandemic lockdown, Prashant curated highly interactive virtual events that provided much-needed pure joy vibes in a safe manner.
Music Workshop's Summer Soundwaves Series brings young people and their families to The Patricia Reser Center for the Arts, for interactive performances with exciting and inspiring musicians. The musicians in this series represent a variety of genres and cultures and personally tell their stories and share their music, providing inspiration and encouragement to the youth to use music as a tool in their own lives. Young people will have the opportunity to experience, interact and engage with these exciting and inspiring artists – all free of charge. Each youth will receive a themed activity pack with colored pencils as well as healthy snack bags to take home.
Portland based Music Workshop is a 501(c)3 non-profit that creates and provides K-8 teachers with free access to high-quality, culturally responsive music education to more than 3.5 million students worldwide. Learn more at www.MusicWorkshopedu.org. We are bringing the world of music to students everywhere! Music is for everyone!
Funding for this project comes from the Oregon Legislature supported by Oregon Department of Education and overseen by Oregon Association of Education Service Districts.
Tuesday, August 16, 2022, 11:00 am
Tuesday, August 16, 2022, 2:30 pm
General Admission, FREE, Reservations required
One adult chaperone is required for every 4 students. To purchase tickets for groups of 6 or more, please contact the Reser box office.
If you'd like to ride MAX or Trimet to the concert, please email info@musicworkshopedu.org to request FREE day passes.
Facemasks are required indoors for all attendees, regardless of vaccination status. If you don't have a mask, we will gladly provide you with one.
Check out our Soundwaves Facebook page for more information @MusicWorkshopSoundwaves
Reserve Seats