\
Youth Concerts: Thomas Lauderdale & China Forbes of Pink Martini
Music Workshop and The Reser Present
Youth Concerts: Thomas Lauderdale & China Forbes of Pink Martini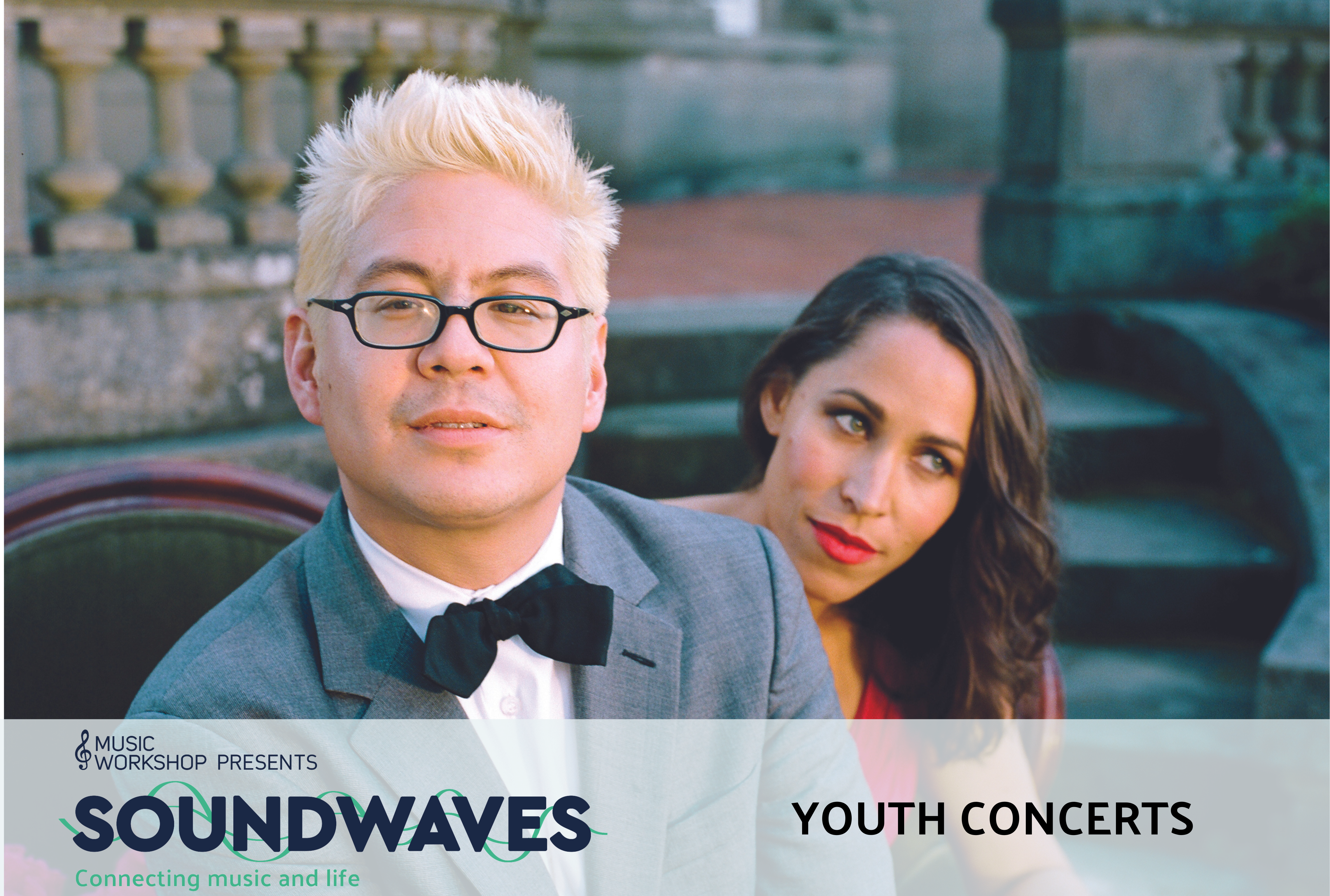 Music Workshop and The Reser Present
Youth Concerts: Thomas Lauderdale & China Forbes of Pink Martini
Date
August 24, 2022
Pricing
FREE
This concert is specifically geared to young people (recommended for ages 8 and up) and all minor attendees will need a supervising adult in attendance with them throughout the performance.
Thomas Lauderdale was raised on a plant nursery in rural Indiana. He began piano lessons at age six . He has appeared as soloist with numerous orchestras and ensembles, including the Oregon Symphony, the Seattle Symphony, the Portland Youth Philharmonic, Chamber Music Northwest and Oregon Ballet Theatre. Lauderdale founded Pink Martini in 1994. In its 25th year, Pink Martini continues to tour around the world, performing in legendary venues such as Royal Albert Hall in London, the Olimpia in Paris, the Sydney Opera House, Carnegie Hall, and the Hollywood Bowl. As bandleader of Pink Martini, Lauderdale has sold over 2.5 million albums worldwide on his independent label Heinz Records.
China Forbes (vocals) was born and raised in Cambridge, Massachusetts where she graduated cum laude from Harvard and was awarded the Jonathan Levy Prize for acting. She appeared in New York regional theatre and off-off Broadway productions, earning her Equity card alongside future stars of stage and screen such as Norm Lewis, Peter Jacobson and Rainn Wilson. In 1995, she was plucked from New York City by Harvard classmate Thomas Lauderdale to sing with Pink Martini, and has since written many of Pink Martini's most beloved songs with Lauderdale, including "Sympathique," "Lilly," "Clementine," "Let's Never Stop Falling in Love," "Over the Valley" and "A Snowglobe Christmas," which can be heard on Pink Martini's holiday album Joy to the World. Her original song "Hey Eugene" is the title track of Pink Martini's third album and many of her songs can also be heard on television and film. In July 2021 China released her post pandemic anthem "Full Circle", followed by "Rise", a song of home and mental health awareness. China is currently at work on a forthcoming full length solo album.
Music Workshop's Summer Soundwaves Series brings young people and their families to The Patricia Reser Center for the Arts, for interactive performances with exciting and inspiring musicians. The musicians in this series represent a variety of genres and cultures and personally tell their stories and share their music, providing inspiration and encouragement to the youth to use music as a tool in their own lives. Young people will have the opportunity to experience, interact and engage with these exciting and inspiring artists – all free of charge. Each youth will receive a themed activity pack with colored pencils as well as healthy snack bags to take home.
Portland based Music Workshop is a 501(c)3 non-profit that creates and provides K-8 teachers with free access to high-quality, culturally responsive music education to more than 3.5 million students worldwide. Learn more at www.MusicWorkshopedu.org. We are bringing the world of music to students everywhere! Music is for everyone!
Funding for this project comes from the Oregon Legislature supported by Oregon Department of Education and overseen by Oregon Association of Education Service Districts.
Wednesday, August 24, 2022, 11:00 am
Wednesday, August 24, 2022, 2:30pm
General Admission, FREE, Reservations are required.
One adult chaperone is required for every 4 youth. To purchase tickets for groups of 6 or more, please contact the Reser box office.
If you'd like to ride MAX or Trimet to the concert, please email info@musicworkshopedu.org to request FREE day passes.
Facemasks are required indoors for all attendees, regardless of vaccination status. If you don't have a mask, we will gladly provide you with one.
Check out our Soundwaves Facebook page for more information @MusicWorkshopSoundwaves
Reserve Seats