\
Youth Concerts: Thunderstorm Artis
Music Workshop and The Reser Present
Youth Concerts: Thunderstorm Artis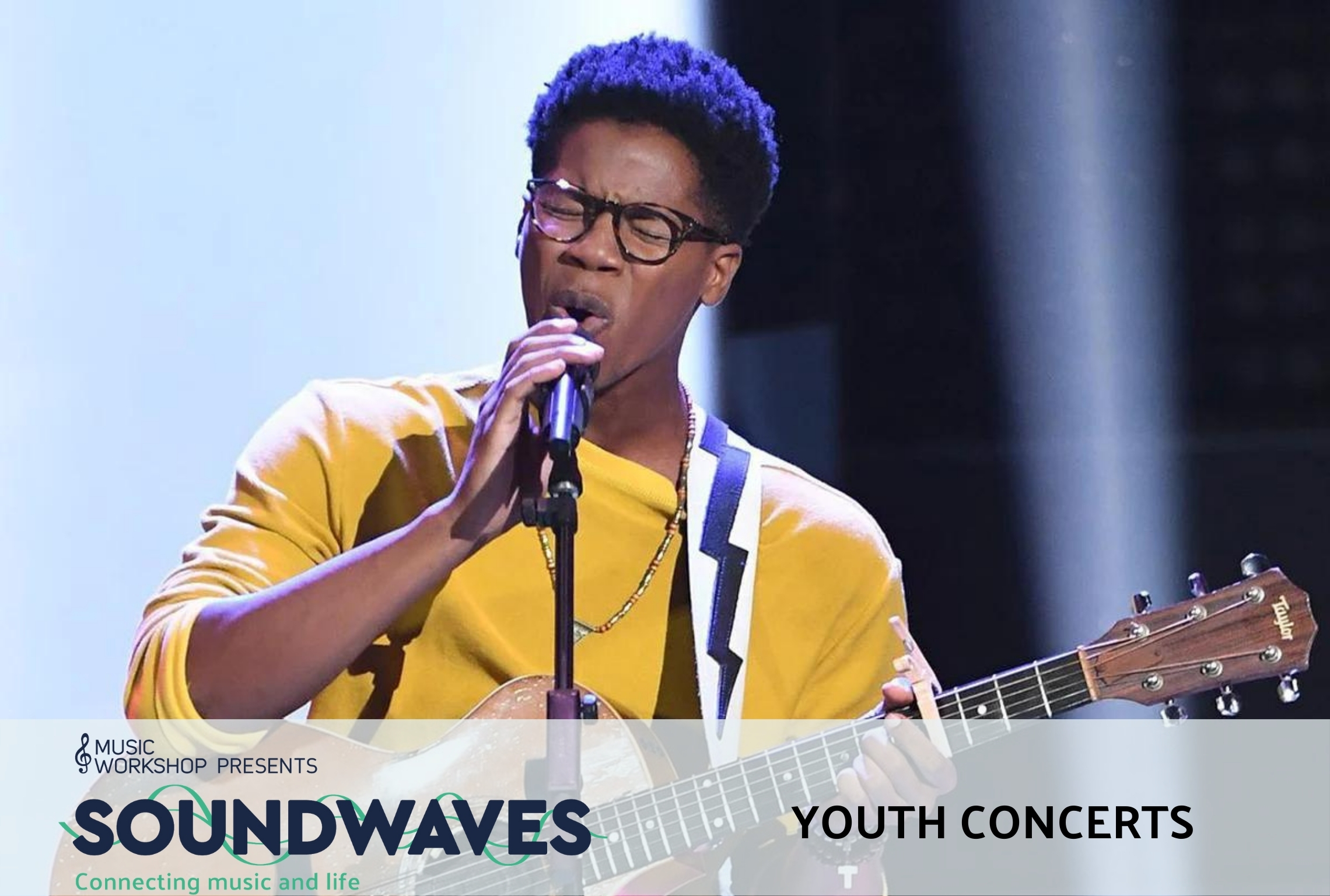 Music Workshop and The Reser Present
Youth Concerts: Thunderstorm Artis
Date
August 18, 2022
Pricing
FREE
This concert is specifically geared to young people (recommended for ages 8 and up) and all minor attendees will need a supervising adult in attendance with them throughout the performance.
Thunderstorm learned at a very young age to play piano, guitar, harp and percussion from his father Ron Artis and mother Victoria. Ron was a Motown session player who played keyboards on Michael Jackson's "Thriller." His mother Victoria was also a member of the Motown family, touring as a vocalist with Lena Horne, and many other Motown greats. Thunderstorm is a featured artist at the Wanderlust Festivals throughout North America and currently tours solo. He has toured for many years with his brother Ron Artis II, who is one of the hottest guitar players out there today. Thunderstorm has also played with Jack Johnson, Booker T, and Mike Love. Thunderstorm's music crosses many genres including Folk, Rock, Soul and Country. At his concerts he has been known to jump into Bowie, Beatles, Elton John and a heart wrenching version of Leonard Cohen's "Hallelujah."
No matter what Thunderstorm sings or writes he does it from his heart. His life experience has given him plenty of material to share. Thunderstorm does not consider his music as notes on a page but rather a window into his heart. He believes that through his music he can make our world a better place by lifting the hearts of others. Thunderstorm's upbeat music and infectious smile bring people to their feet at every stop.
Music Workshop's Summer Soundwaves Series brings young people and their families to The Patricia Reser Center for the Arts, for interactive performances with exciting and inspiring musicians. The musicians in this series represent a variety of genres and cultures and personally tell their stories and share their music, providing inspiration and encouragement to the youth to use music as a tool in their own lives. Young people will have the opportunity to experience, interact and engage with these exciting and inspiring artists – all free of charge. Each youth will receive a themed activity pack with colored pencils as well as healthy snack bags to take home.
Portland based Music Workshop is a 501(c)3 non-profit that creates and provides K-8 teachers with free access to high-quality, culturally responsive music education to more than 3.5 million students worldwide. Learn more at www.MusicWorkshopedu.org. We are bringing the world of music to students everywhere! Music is for everyone!
Funding for this project comes from the Oregon Legislature supported by Oregon Department of Education and overseen by Oregon Association of Education Service Districts.
Thursday, August 18, 2022, 11:00 am
Thursday, August 18, 2022, 2:30 pm
General Admission, FREE, Reservations are required.
One adult chaperone is required for every 4 youth. To purchase tickets for groups of 6 or more, please contact the Reser box office.
If you'd like to ride MAX or Trimet to the concert, please email info@musicworkshopedu.org to request FREE day passes.
Facemasks are required indoors for all attendees, regardless of vaccination status. If you don't have a mask, we will gladly provide you with one.
Check out our Soundwaves Facebook page for more information @MusicWorkshopSoundwaves
Reserve Seats