The City of Beaverton Presents
State of the City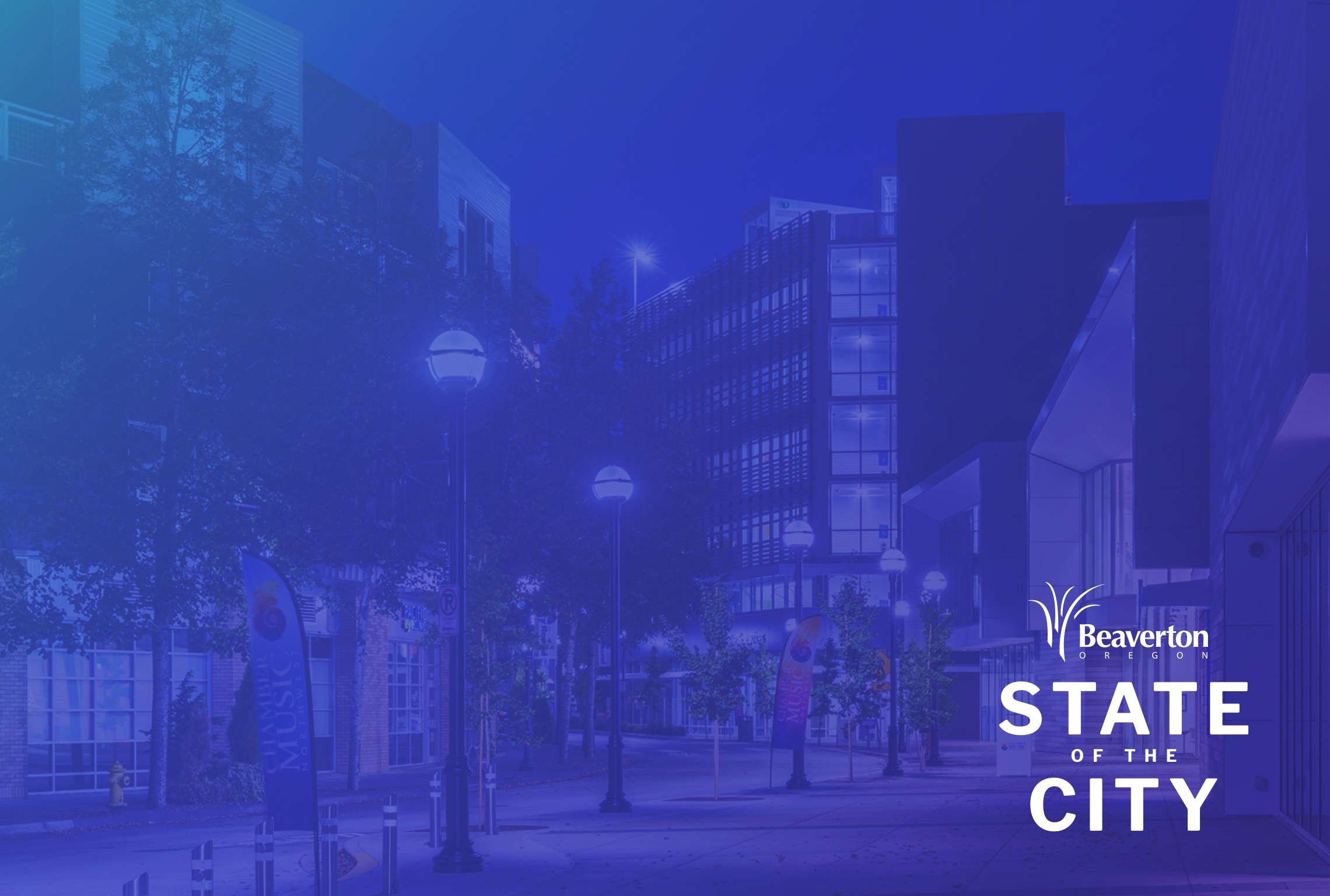 The City of Beaverton Presents
State of the City
Date
March 04, 2024
6:00pm
Pricing
FREE
Mayor Lacey Beaty will host the 2024 State of the City from 6:00 p.m. – 8:00 p.m. on March 4 at the Patricia Reser Center for the Arts here in Beaverton.
"Change and development are constants here in Beaverton. The State of the City event lets us celebrate our victories and prepare us for the bright future to come. I hope you will join me as we look back on the past year and envision an even better Beaverton." ~ Mayor Beaty
From 6:00 p.m. to 7:00 p.m. attendees are invited to enjoy a reception and networking with leaders in the community.
From 7:00 p.m. to 8:00 p.m., join Mayor Beaty for the State of the City presentation in the Reser auditorium. Attendees will have a chance to learn more about the successes that shaped the city in 2023 and the community events and programs they can look forward to in 2024.
Dessert bites, coffee, tea, and soda will be provided by the City of Beaverton and the Beaverton Area Chamber of Commerce.
Wine and Beer will also be available for purchase.
The in-person evening program is open to the community with free tickets available in advance on a first-come, first-served basis. Tickets will be available to the public on January 1, 2024.
Free