\
Stay On It: Minimalism Past, Present & Future
The Reser & Oregon Symphony Present
Stay On It: Minimalism Past, Present & Future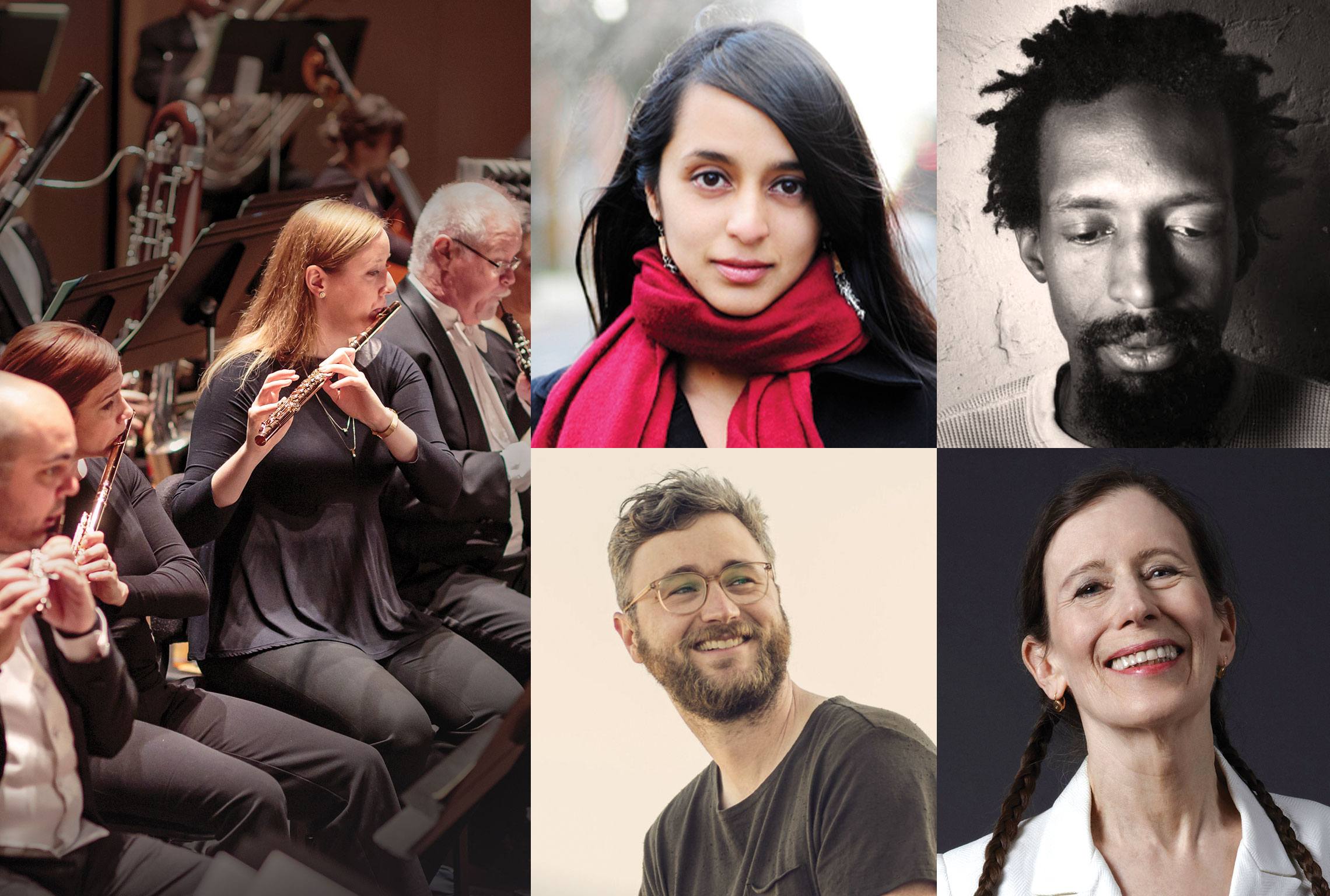 The Reser & Oregon Symphony Present
Stay On It: Minimalism Past, Present & Future
Date
October 06, 2023
7:30pm
Pricing
$33 – $43
Since its inception in the 1960s with pioneers like Steve Reich and Meredith Monk, minimalism has become one of the most influential forces in contemporary music – and indeed, the ubiquitous soundtrack of our modern American lives.  But as a younger generation of composers absorbs the legacy of this movement, what comes next? Juxtaposing minimalist figureheads with a quintet of dynamic new voices, this evening gives a glimpse of a thrilling, varied and emotionally resonant future.
This performance also features Stay On It by Julius Eastman, whose music is currently enjoying a worldwide resurgence.
Meredith Monk: Early Morning Melody
Shelley Washington: Middleground (arr. A. Lanzilotti)
Steve Reich: Selections from Electric Counterpoint
Julia Wolfe:        A Wild Furze
Andy Akiho:       Three Shades, Foreshadows for Solo Cello
Meredith Monk: Ellis Island
Julius Eastman:  Stay On It
Reena Esmail:    Darshan for Solo Violin
Sam Adams:       Movements (for Us and Them)
Andy Akiho:       Karakurenai
Oregon Symphony
Deanna Tham, conductor
Gabriel Kahane, host & curator
Featured artists to be announced.
Buy Tickets