\
The PCSO Spectacular at the Reser
Portland Columbia Symphony Presents
The PCSO Spectacular at the Reser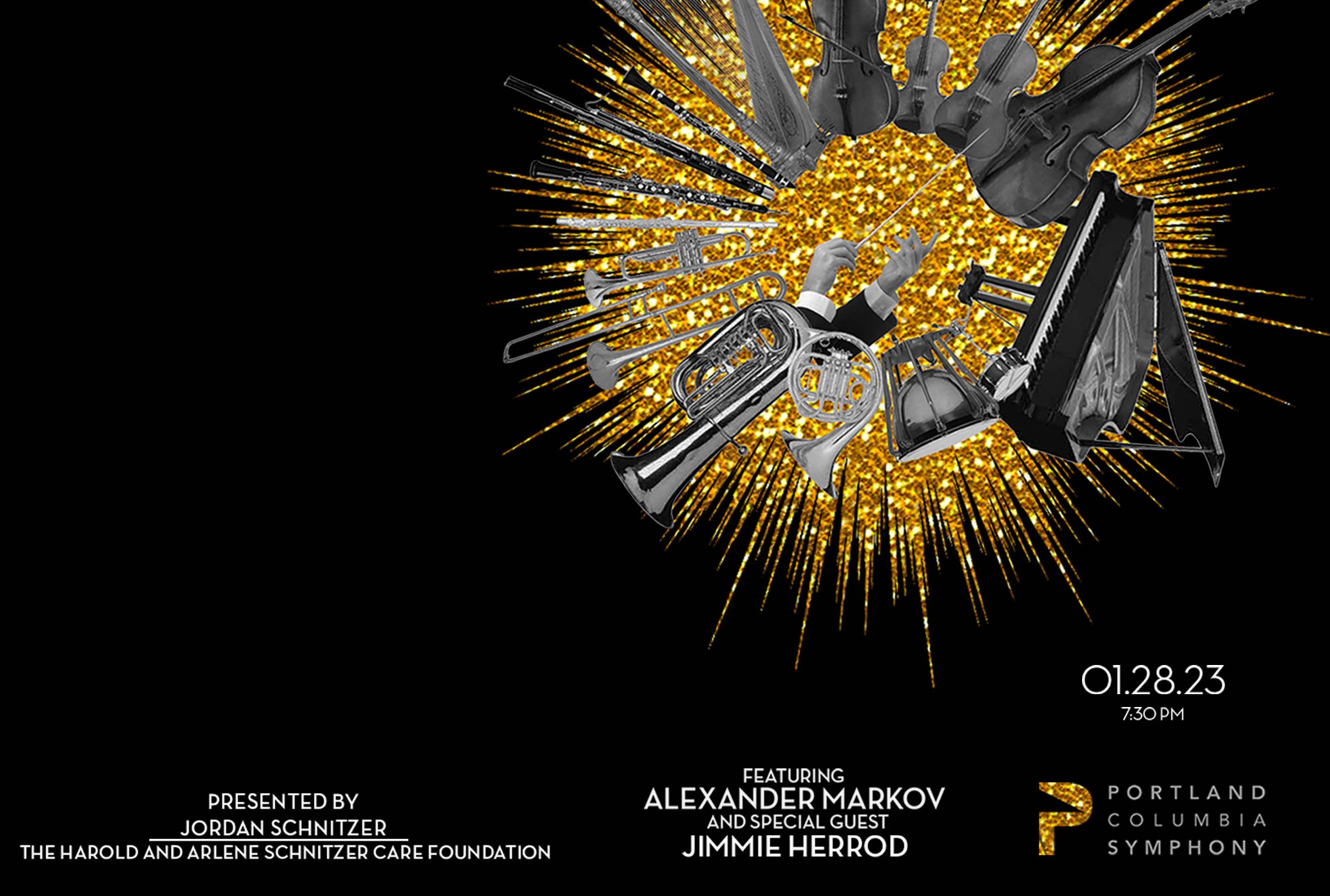 Portland Columbia Symphony Presents
The PCSO Spectacular at the Reser
Date
January 28, 2023
7:30pm
Pricing
$19 – $54
THE PCSO SPECTACULAR AT THE RESER
Steven Byess, conductor
Alexander Markov, violin
Jimmie Herrod, special guest vocalist
A knockout concert event featuring virtuoso soloist Alexander Markov and Special Guest Jimmie Herrod – celebrating our 40th Anniversary and a new chapter for one of the best kept secrets of the Pacific Northwest.
Portland Columbia Symphony celebrates its 40th Anniversary with a knockout concert event that shows why this dynamic orchestra is so special. With musical selections ranging from Vivaldi to Massenet, from pure classical to rock-symphonic fusion, and featuring acclaimed violin virtuoso Alexander Markov, the PCSO Spectacular at the Reser is no ordinary concert – it is an experience!
Music Director Steven Byess has put together an evening that showcases an adventurous and musically thrilling perspective on the modern orchestra: respectful of tradition, but risk-taking and unafraid to test boundaries ordinary orchestras avoid. Exquisite musicianship married to a joyful and exuberant love of performing are embodied in guest soloist Alexander Markov, who also provides two works to the concert, both scored for full orchestra and his custom-made six-string gold plated electric violin. With superstar vocalist Jimmie Herrod – know for his appearance with Pink Martini and on TV's America's Got Talent – adding in even more…
Highlights include:
— Adventures on Earth from E.T. the Extraterrestrial: A real orchestral showpiece by John Williams
— Meditation from Thaïs one of the most famous and moving pieces for violin and orchestra by Jules Massenet.
— Caesar: Rock and Roll, Baby! An original work by Alexander Markov scored for his custom-made, six-string, gold-plated electric violin and full orchestra.
— Capriccio Espagnol: a dynamic and exotic musical depiction of Spain by Russian composer Nicolai Rimsky-Korsakov that highlights the virtuosic principal players of our orchestra and features the entire PCSO!
Runtime: 100 min. with intermission.
Buy Tickets