The Reser Presents
Tiempo Libre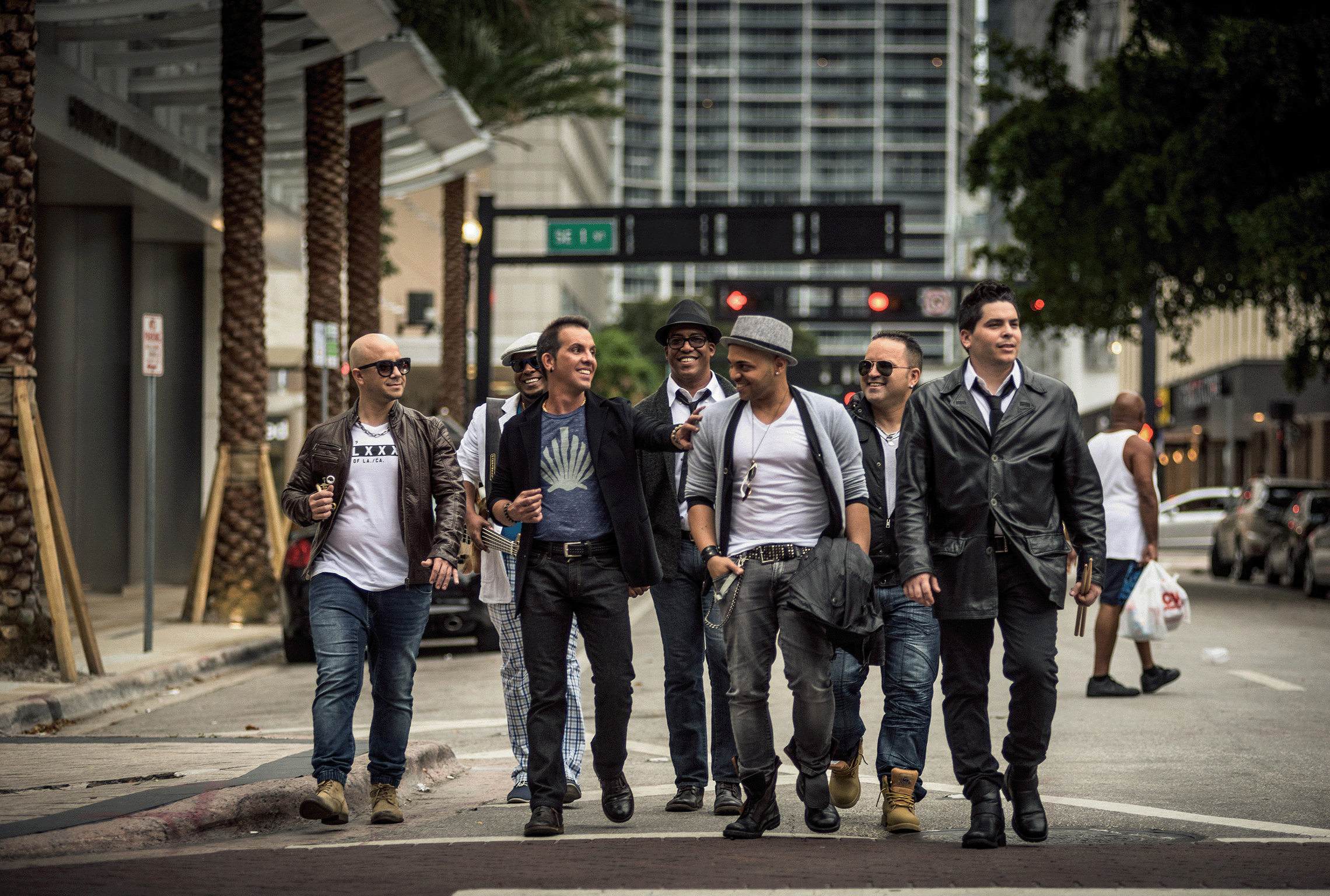 The Reser Presents
Tiempo Libre
Date
September 23, 2023
7:30pm
Pricing
$50 – $60
The three-time Grammy-nominated Afro-Caribbean music group Tiempo Libre is one of the hottest Latin bands today. Equally at home in concert halls, jazz clubs, festival stages, and dance venues, Tiempo Libre is celebrated for their sophisticated tropical music featuring an irresistible, exhilarating mix of jazz harmonies, contemporary sonorities, and seductive Latin rhythms. Since the group's formation in Miami in 2001, its members have been on a mission to share their Afro-Caribbean heritage with as wide an audience as possible, reinterpreting and reinvigorating music born from the fusion of their musical origins and new American experience.
As teenagers in Cuba, Tiempo Libre's members studied classical music by day at Havana's rigorous Russian-style conservatory La ENA.  At night they met up to play the traditional music of their island. After emigrating to the United States, the men formed Tiempo Libre, a band that has become known around the world for its sophisticated, dance-inducing concerts of a Cuban style of music called timba – a joyful combination of Latin jazz, traditional Cuban "son," and other musical elements. Since their inception, they have garnered three Grammy nominations, the most recent for their album Bach in Havana, which melds classical tunes by Johann Sebastian Bach with the soul-stirring rhythms of salsa, merengue, and cha-cha.
As part of The Reser's Opening Night Celebration, we are hosting an Opening Night Party with Tiempo Libre.
These tickets are limited, and we anticipate them going quickly. If you would like to attend, please purchase the Event and Performance ticket when checking out.
The Event and Performance ticket price (show ticket + $75) includes the 6 pm Opening Night Party in The Lab prior to the Tiempo Libre performance, including heavy hors d'oeuvres, beverages, and a special meet and greet with the band.
Sponsored by Oregon State University Foundation
Opening Night Party Sponsored by Tom & Char Holland
Buy Tickets