\
Travis Hatton Young Artists Gala Concert
Beaverton Symphony Orchestra Presents
Travis Hatton Young Artists Gala Concert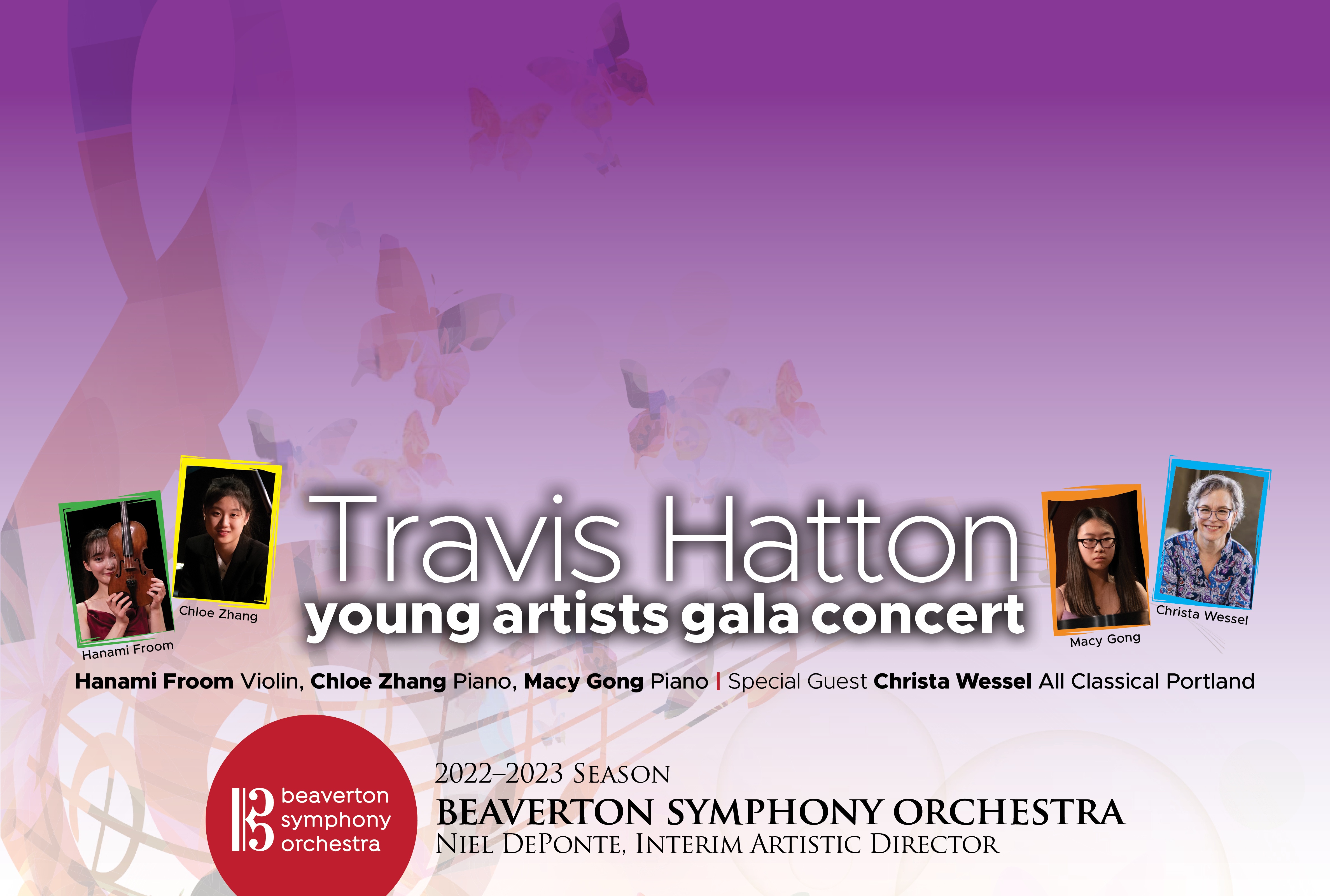 Beaverton Symphony Orchestra Presents
Travis Hatton Young Artists Gala Concert
Date
May 12, 2023
7:30pm
Pricing
$14 – $19
Travis Hatton Young Artists Gala Concert
Young Artists:
The Young Artist Concerto Competition winners appear on stage with the BSO like a breath of fresh air, full of promise like spring itself. The BSO is proud to sponsor this annual performance showcase and scholarship opportunity for the best young musicians in Washington County, made possible in part by a grant from the Cultural Coalition of Washington County. The winners perform as soloists with the orchestra.
Wolfgang Amadeus Mozart: Overture to The Impresario, K. 486
Joseph Haydn: Concerto in F Major, Hob. XVIII:3 – first movement
Chloe Zhang, piano
Dmitri Shostakovich: Piano Concerto No.2 in F Major, Op. 102 – first movement
Macy Gong, piano
Richard Strauss: Death and Transfiguration
Nicoló Paganini "La Campanella" from Violin Concerto No. 2, Op. 7
Hanami Froom, violin
Please visit the Beaverton Symphony Orchestra website for more detailed information.
Buy Tickets