ISing Choir Presents
¡Viva el amor!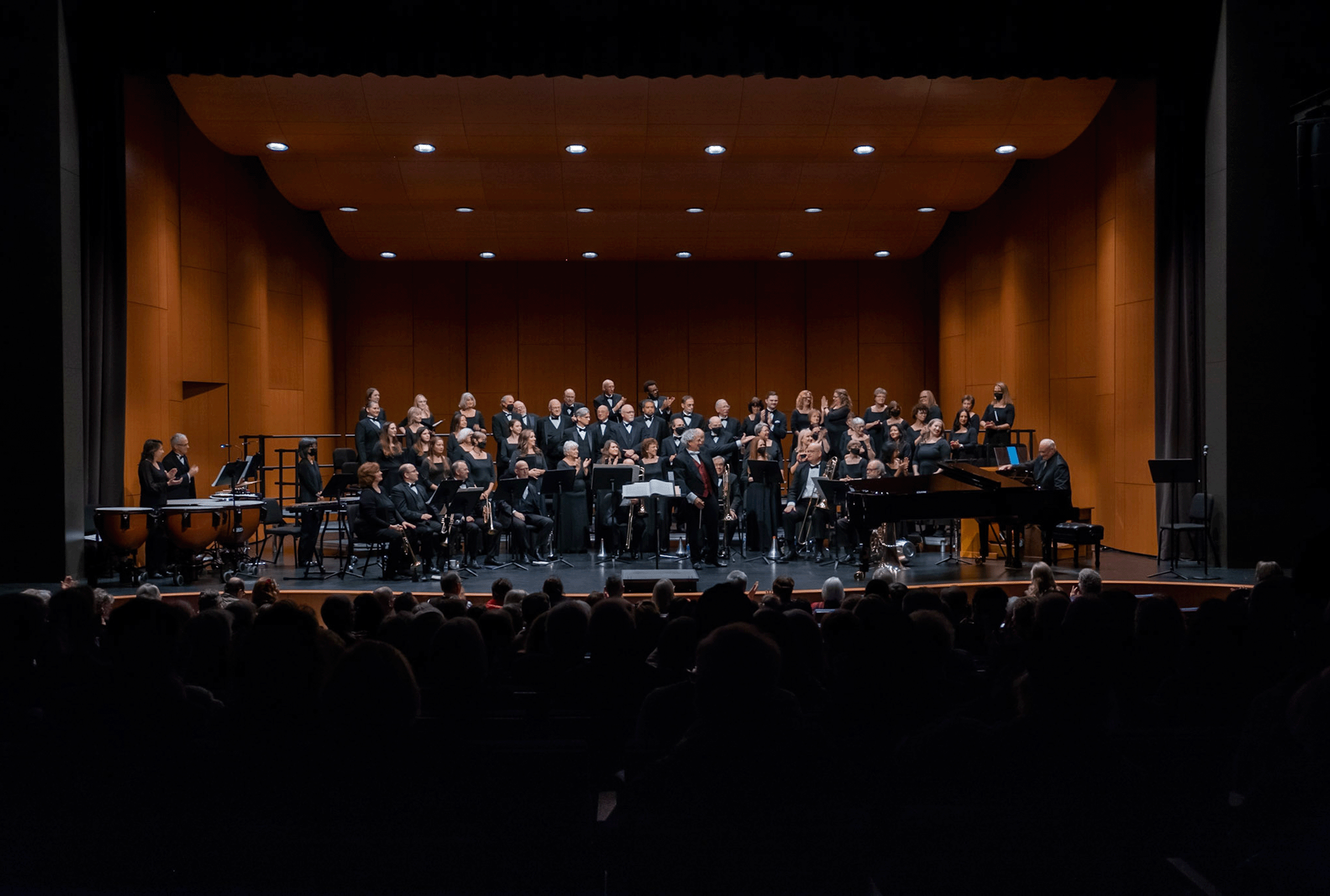 ISing Choir Presents
¡Viva el amor!
Date
May 06-07, 2023
Pricing
$14
¡Viva el amor! is a rich and vibrant tapestry of choral music from Peru, Venezuela, Cuba, Argentina, México, and the United States, presented by ISing Choir under the direction of Stephen Galván. ISing will provide a veritable feast for the senses with this concert, which features a collection of Hispanic love songs as well as sacred music based on folk rhythms and melodies native to these countries. "Hanacpachap," a processional hymn to the Virgin Mary in the Quechua language, was composed by an Inca student of Franciscan priest Juan Pérez de Bocanegra between 1620 and 1631, and is the earliest work of vocal polyphony printed in the New World. "Misa Criolla" by Argentinian composer Ariel Ramírez is an invitation of love encompassing pieces traditionally sung in the Roman Catholic mass. The multicultural folk ensemble Grupo Condor will accompany the choir on both these works. Audiences will be sure to remember "Oblivion", based on the tango music of Astor Piazzolla, long after leaving the concert hall, along with the smooth and sensuous melodies of compositions such as "Al Tribunal De Tu Pecho" by Carlos Guastavino and Z. Randall Stroope's "Amor De Mi Alma".
In keeping with ISing's mission, the choir will be accepting separate donations (cash, check or credit card) to support this season's beneficiary, Mariachi Una Voz, a Mariachi band composed of middle and high school students. Mariachi is a beautiful art form from México, and this program provides an opportunity for the audience to explore and enjoy part of México's rich culture.
Buy Tickets