\
Playing for Change Band
Music Workshop & The Reser Present
Playing for Change Band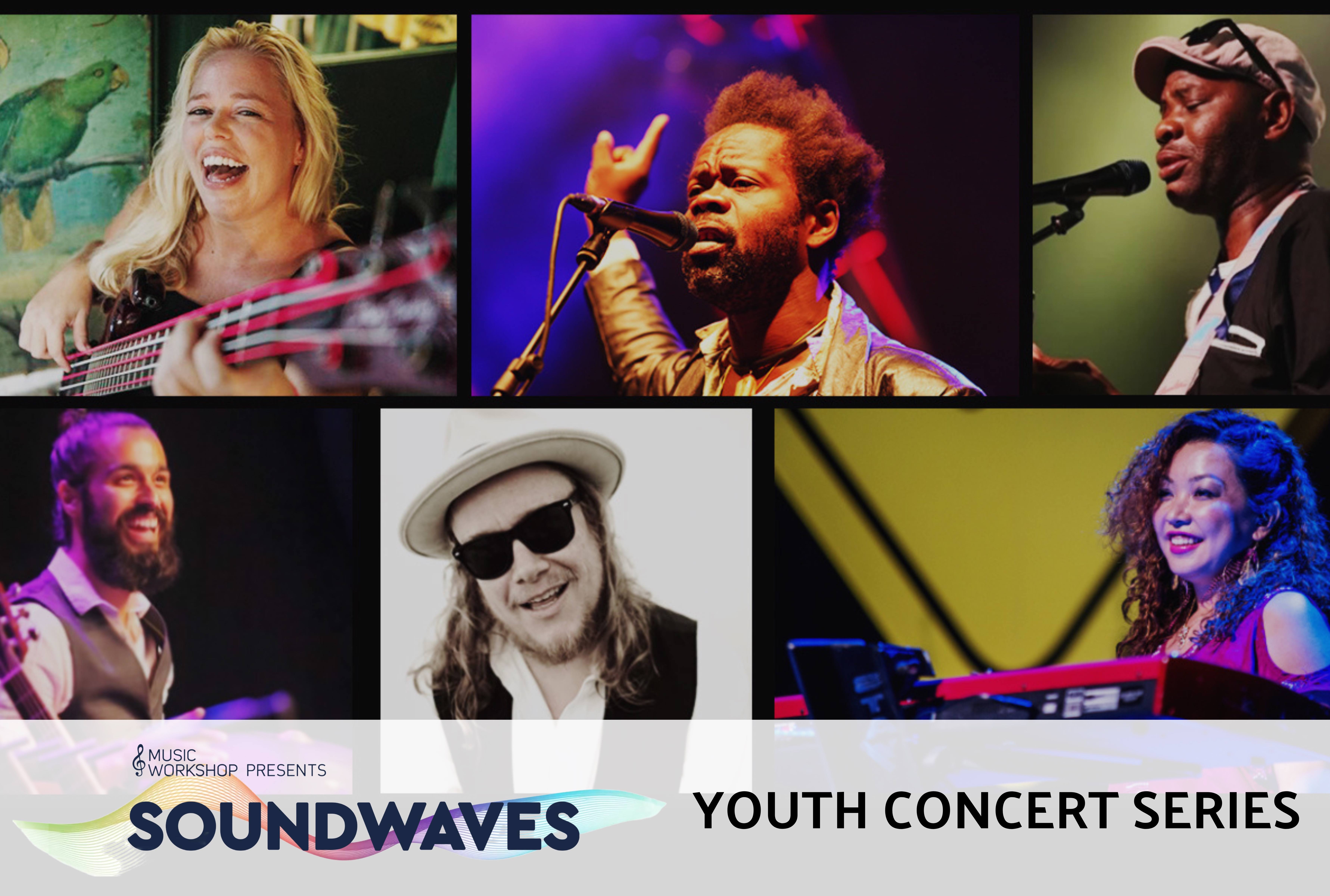 Music Workshop & The Reser Present
Playing for Change Band
Date
July 18, 2023
Pricing
FREE
With two performance times at 11:30 am & 6:30 pm, Music Workshop's Summer Soundwaves Series brings young people and their families to The Patricia Reser Center for the Arts for interactive performances with exciting and inspiring musicians. The musicians in this series represent a variety of genres and cultures and personally tell their stories and share their music, providing inspiration and encouragement to the youth to use music as a tool in their lives. Young people will be able to experience, interact and engage with these exciting and inspiring artists – all free of charge.
These concerts are specifically geared to young people (recommended for ages 8 and up) and all minor attendees will need a supervising adult in attendance with them throughout the performance.
Playing for Change band's members are an inspiring fusion of influences and talents in constant evolution and include a rotating core of musicians from countries including The Democratic Republic of Congo, Israel, Jamaica, Italy, South Africa, Japan, France and the United States of America. Since 2008, the PFC band has performed more than 400 concerts in over 25 countries. The PFC Band is now touring the world and spreading a message of love and hope to audiences everywhere. When audiences see and hear musicians who have traveled thousands of miles from their homes, together in purpose and chorus, everyone is touched by music's unifying power. These musicians come from many different countries and cultures, but through music they speak the same language.
Tuesday, July 18th, 2023, 11:30 am
Tuesday, July 18th, 2023, 6:30 pm
About Music Workshop
Portland-based Music Workshop is a 501(c)3 non-profit that creates and provides K-8 teachers with free access to high-quality, culturally responsive music education to more than 4.3 million students worldwide. Learn more at www.MusicWorkshop.org. We are bringing the world of music to students everywhere! Music is for everyone!
Funding for this project comes from the Elizabeth B. McGraw Foundation.
General Admission, FREE, Reservations are required.
One adult chaperone is required for every 4 youth. To purchase tickets for groups of 7 or more, please contact the Reser box office.
If you'd like to ride MAX or Trimet to the concert, please email amyh@musicworkshop.org to request FREE day passes.
Check out our Soundwaves Facebook page for more information @MusicWorkshopSoundwaves
Reserve Seats