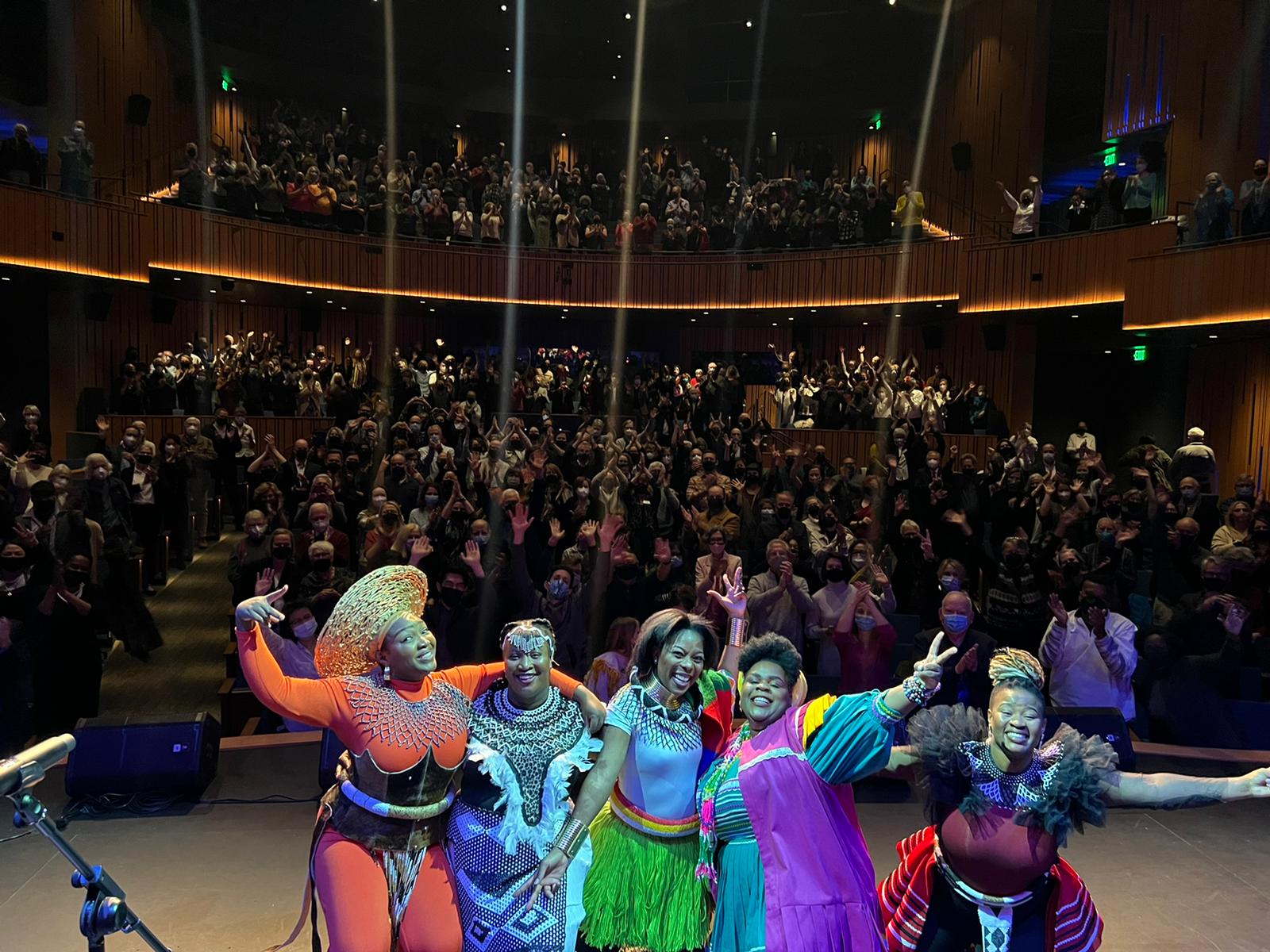 From Our Executive Director – Thank You
Posted September 13, 2022
Dear Friends,
Thank you for an unforgettable Grand Opening Spring Season!
Since the opening of the Patricia Reser Center for the Arts in March, a new community has gathered. A community inspired by discovery, connection, and joy. A community of individuals with diverse backgrounds and experiences becoming neighbors at The Reser. Our goal was to create a welcoming center with bold programming, to bring the world to our stage, and highlight the wonderful diversity of Beaverton. And you showed up. We welcomed 25,000 visitors in the spring, and each night we saw many of you sharing in kindness and hope. You inspired us.
There were too many memorable moments to list them all here. You may have attended our opening free community festival, Shine the Light, or sold-out performances by Nobuntu from Zimbabwe on International Women's Day, the Legendary Count Basie Orchestra, the sensational Ukrainian group, DakhaBrakha (back this fall by popular demand), Filipina Broadway star Lea Salonga, or our free art gallery exhibits and Insights programs. Or you may have been drawn to The Reser to enjoy one of the many incredible local arts organizations – our Visiting Presenters – who brought us vibrant and inventive performances. We are thankful for them all. Regardless of how or when you joined us, you are now part of the new community at The Reser.
It's been my pleasure to meet many of you personally. I've heard you say:
"Thank you for your diverse programming. I feel seen."
"I'm so proud The Reser exists, and so proud to be a resident in Beaverton. This has exceeded my expectations." 
"The Reser and the Arts are the perfect antidote to all that is happening in the world right now."
Thank you for validating our mission!
Our Board, Staff, and dedicated volunteers are committed to making The Reser yours, and this is only the beginning. We have more to accomplish on our journey to make The Reser the cultural home for the entire community – a place that reflects and inspires all of us – and we need your help. Please send me your questions and ideas. What would you like to see at The Reser? What can we do better? There are still members of our community who don't know about The Reser. We kindly seek your help in spreading the word.
Again, thank you. If you have not yet visited us, we can't wait to meet you. I hope to see you during our 2022-23 Inaugural Season.
Please enjoy some of our Grand Opening Spring Season highlights in the video below.
With appreciation,

Grand Opening Spring Season 2022 Highlights Video