Amadeus Chamber Orchestra Presents
ORIGINS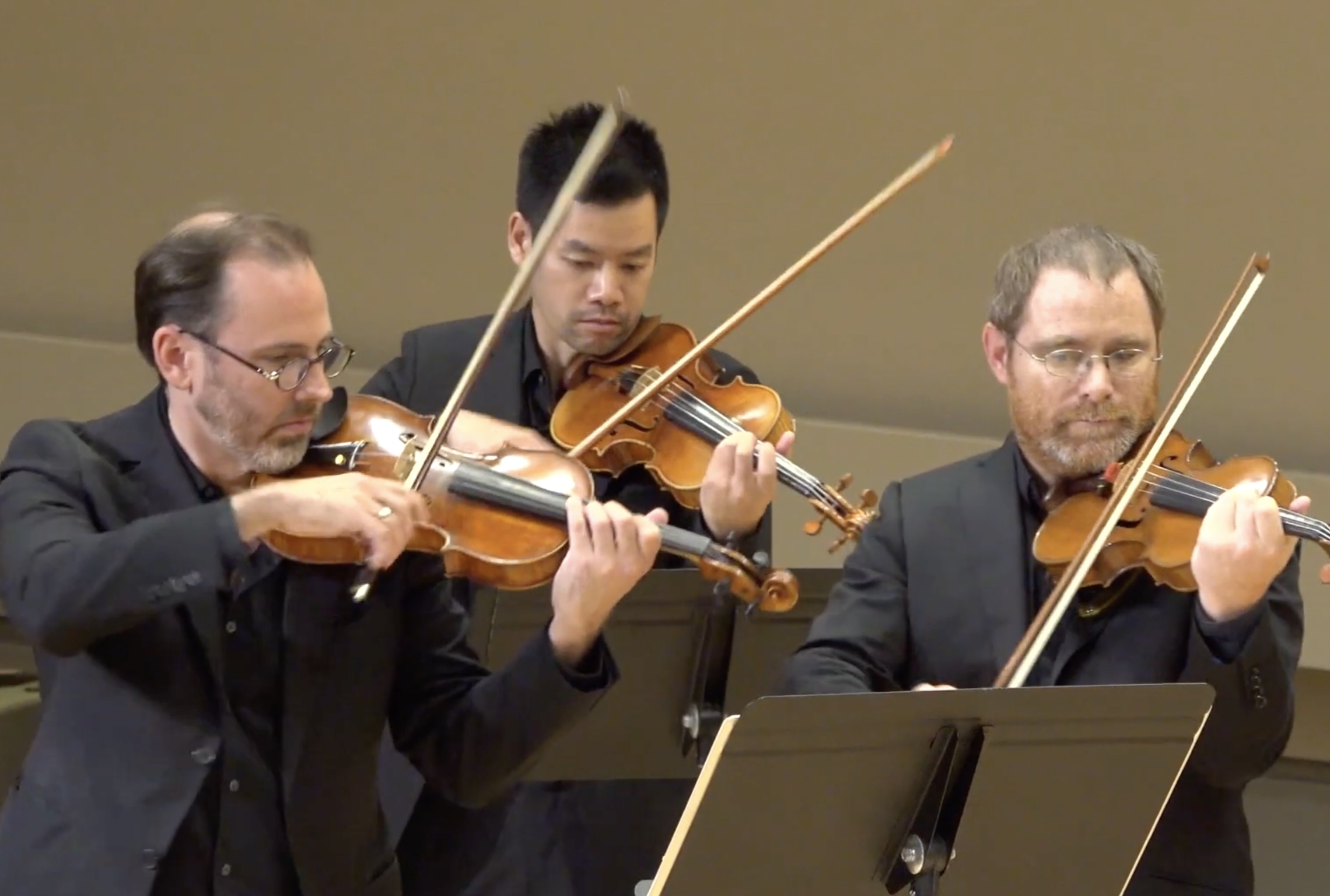 Amadeus Chamber Orchestra Presents
ORIGINS
Date
May 19, 2022
7:30pm
Pricing
$35
Encompassing over 300 years of music, Origins is an innovative and immersive classical experience – a tapestry of riveting music. From the energetic music of Vivaldi to the ethereal sounds of Arvo Pärt, our virtuosic musicians will take the audience on a tour de force of live music. Origins will be performed in sets, seamlessly weaving paths from Shostakovich to Beethoven to Ginastera to Brahms. As a conductorless orchestra, the ACO creates a thrilling sense of fly-by-the-seat music-making that brings audiences to their feet. Nominated for a 2012 Grammy Award, director Adam LaMotte founded the ACO in 2017.
Program:
Arvo Pärt: Cantus, in memory of Benjamin Britten
Shostakovich: Allegro molto from String Quartet #8
Vivaldi: Presto from Concerto in G Minor, "Summer"
Walton: Allegro molto from String Sonata
Arvo Pärt: Fratres
Brahms: Scherzo from Piano Quintet in F Minor
Shostakovich: Lento from String Quartet #7
Schubert: Presto, from String Quartet in D Minor "Death and the Maiden"
The run of show is approximately 1 hour.
There is no intermission for this performance.
The safety of our patrons, artists, staff, and volunteers continues to be important to us. For this performance – all patrons, regardless of age, are required to show proof of full vaccination or a negative COVID-19 test.
Masks are required for this performance.
Buy Tickets