\
Celilo Falls: We Were There
Portland Chamber Orchestra Presents
Celilo Falls: We Were There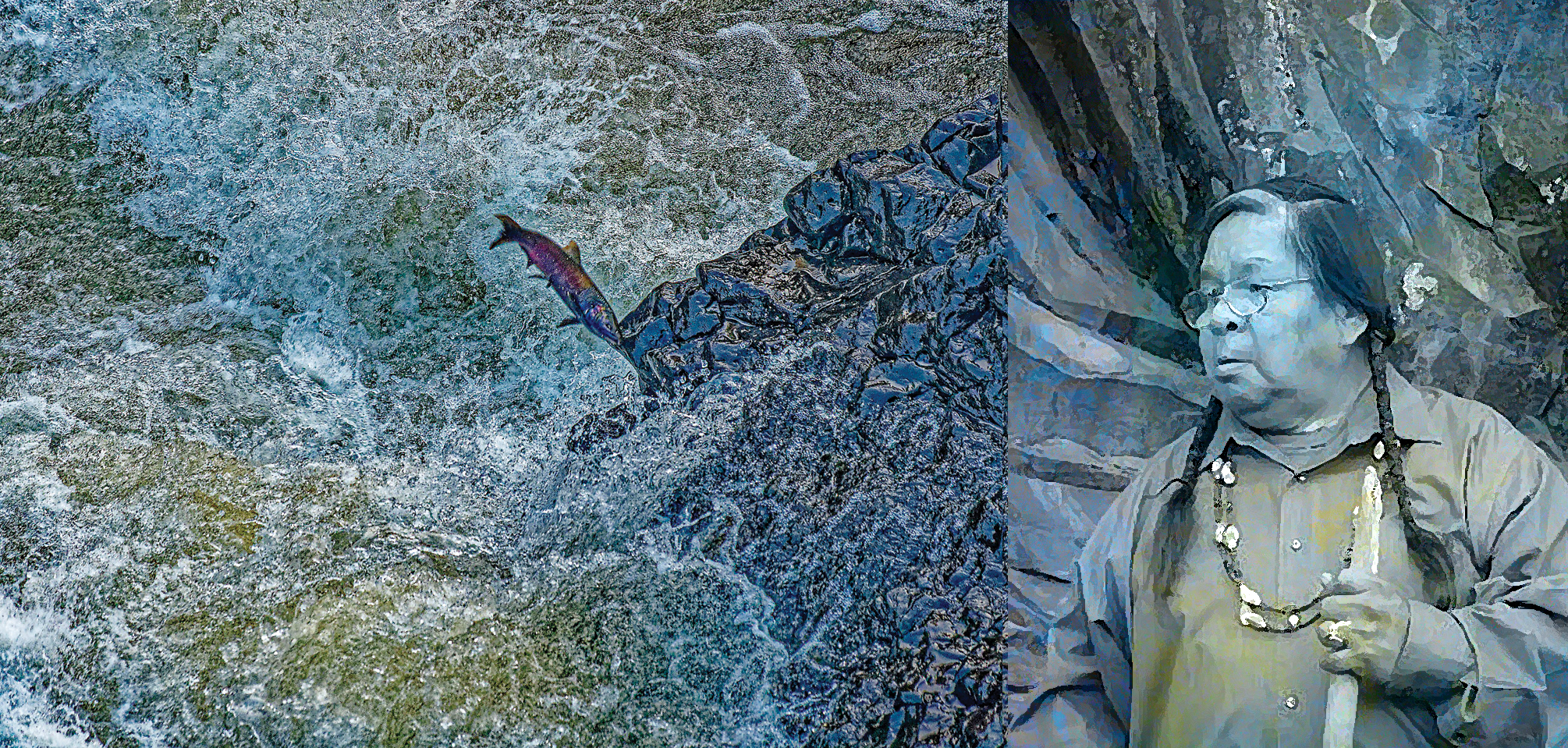 Portland Chamber Orchestra Presents
Celilo Falls: We Were There
Date
June 04, 2022
7:30pm
Pricing
$15 – $75
"Celilo Falls: We Were There" is a large-scale work for chamber orchestra by Nancy Ives with text and storytelling by Ed Edmo (Shoshone-Bannock) and projected photographic images by Joe Cantrell (Cherokee) which explores the geologic and human history of Celilo Falls, portraying the experience of the Native Americans who lost not only their livelihoods but their cultural home for millennia when the Dalles Dam flooded the Falls in 1957. Ed Edmo is a renowned poet and Traditional Storyteller, and will tell this story as only he can, incorporating Native legends and personal recollections. Images by photographer Joe Cantrell will add an immersive element, conveying a sense of Native peoples' long presence there and the universality of the power of place.
Composer and cellist Nancy Ives has "built a career of such spectacular diversity that no summation will do her achievements justice." (Artslandia) By way of an adventurous and multifaceted career which includes more than 20 years as Principal Cellist of the Oregon Symphony, performances, and collaborations with virtually all the region's premier performance organizations, and a history of service to enrich the local cultural community, Ives is a gracious and essential cornerstone of musical life in the Pacific Northwest.
The safety of our patrons, artists, staff, and volunteers continues to be important to us. For this performance – all patrons, regardless of age, are required to show proof of full vaccination or a negative COVID-19 test.
The Reser strongly recommends but does not require guests to wear masks in our building or when attending Reser Presents performances.
Buy Tickets