The Reser Presents
DakhaBrakha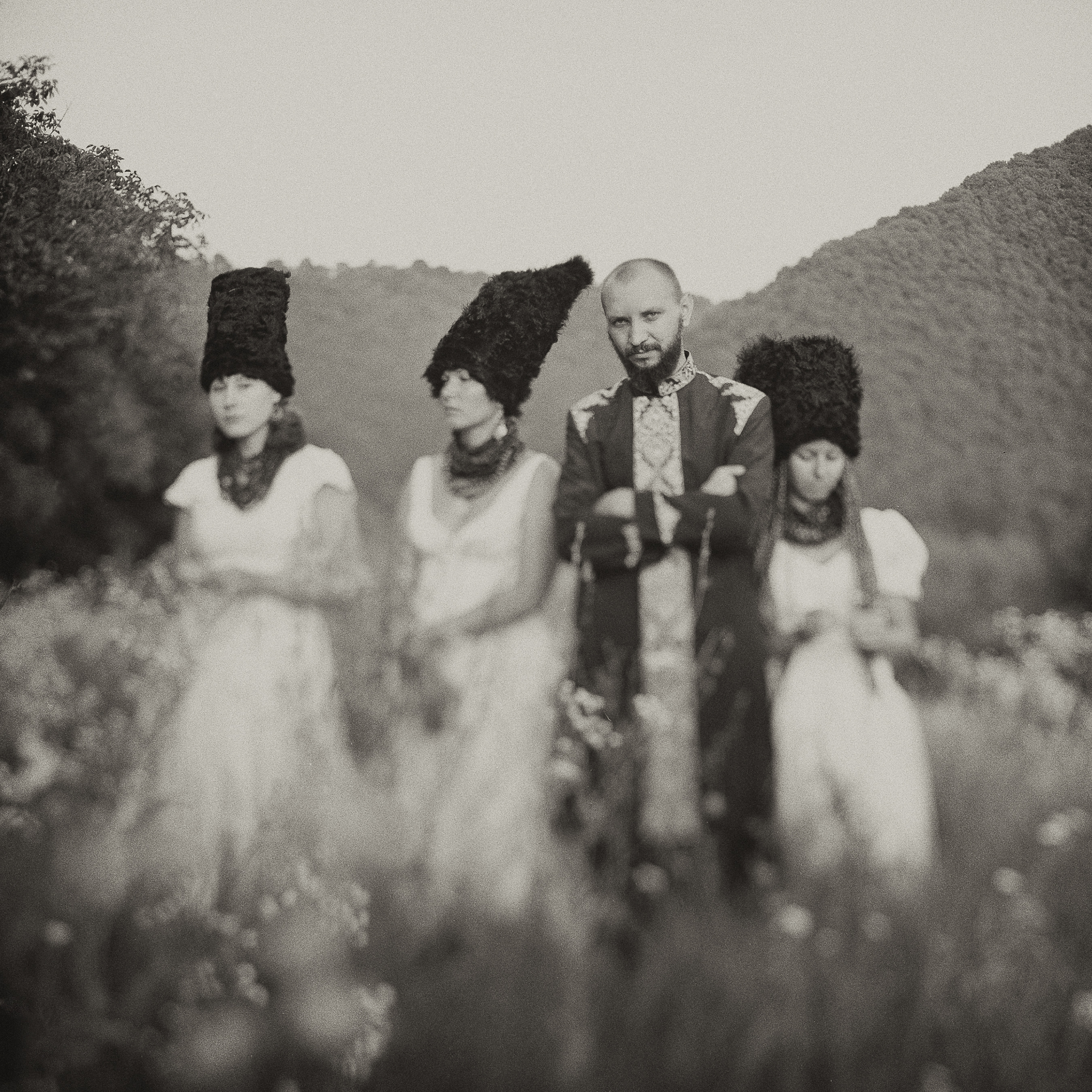 The Reser Presents
DakhaBrakha
Date
April 17-18, 2022
7:30pm
Pricing
$25 – $45
Ukrainian * Unexpected * Trans-National
Hailing from Kyiv, Ukraine, DakhaBrakha reflects the fundamental elements of sound, soul, and "ethno-chaos" to create a world of unexpected new music. Accompanied by Indian, Arabic, African, Russian, and Australian traditional instrumentation, this quartet's astonishingly powerful and uncompromising vocal range creates a transnational sound rooted in Ukrainian culture and ethos.
"The group mixes everything from punk-pop to traditional Ukrainian songs in cool yet beguiling textures, often with the close harmonies usually associated with Balkan music. But it's really the live shows that take DakhaBrakha beyond mere curiosity to utter brilliance." — NPR
The name DakhaBrakha means "give/take" in Ukrainian, and reflects their resilience and philosophy. Having experimented with Ukrainian folk music, the band added rhythms of the surrounding world into their music to create their own unique and original style.
Firmly rooted at the crossroads of Ukrainian folklore and theater, DakhaBrakha's musical spectrum is both intimate and riotous, plumbing the depths of traditional and contemporary roots and rhythms, and inspiring "cultural and artistic liberation." DakhaBrakha is a musical gift both unforgettable and rare.
2 PERFORMANCES
Sunday, April 17, 2022
Monday, April 18, 2022
Each performance is 80 minutes with no intermission.
The safety of our patrons, artists, staff, and volunteers continues to be important to us. For Reser Presents events – all patrons, regardless of age, are required to show proof of full vaccination or a negative COVID-19 test to attend events until further notice.
The Reser strongly recommends but does not require guests to wear masks in our building or when attending Reser Presents performances.
These performances are sponsored by TriMet.
From the band:
"It is important to understand that we can't play our usual program now and it will be rather special without fast funny tracks, no party… and video will be about war in Ukraine now.
What is happening in Ukraine now – this war of Russia to destroy Ukraine – is a catastrophe for the whole democratic world, all humanity, not only ours, Ukrainian.
However, Ukraine is now fighting this monster itself. Therefore, we need help to win this fight, to protect refugees, to get weapons, and medical care.
Our performance is a testament to the crime of Russian troops, the humanitarian catastrophe they caused, the horrific deaths of civilians in Kharkiv, Mariupol, Chernihiv, Sumy, Bucha, Gostomel and many other parts of the country.
At the same time, our performance is a hymn to our defenders and to the Ukrainian people, who stand courageously and restrain this evil.
We are here today because we are musicians and artists. It is very important for us to feel support and solidarity with Ukraine. The Ukrainian people became victims of Russian aggression and heroes of resistance at the same time. Because slaves cannot defeat free people."
Please consider donating to these trusted donation organizations:
Buy Tickets