The Reser Presents
Kenny Endo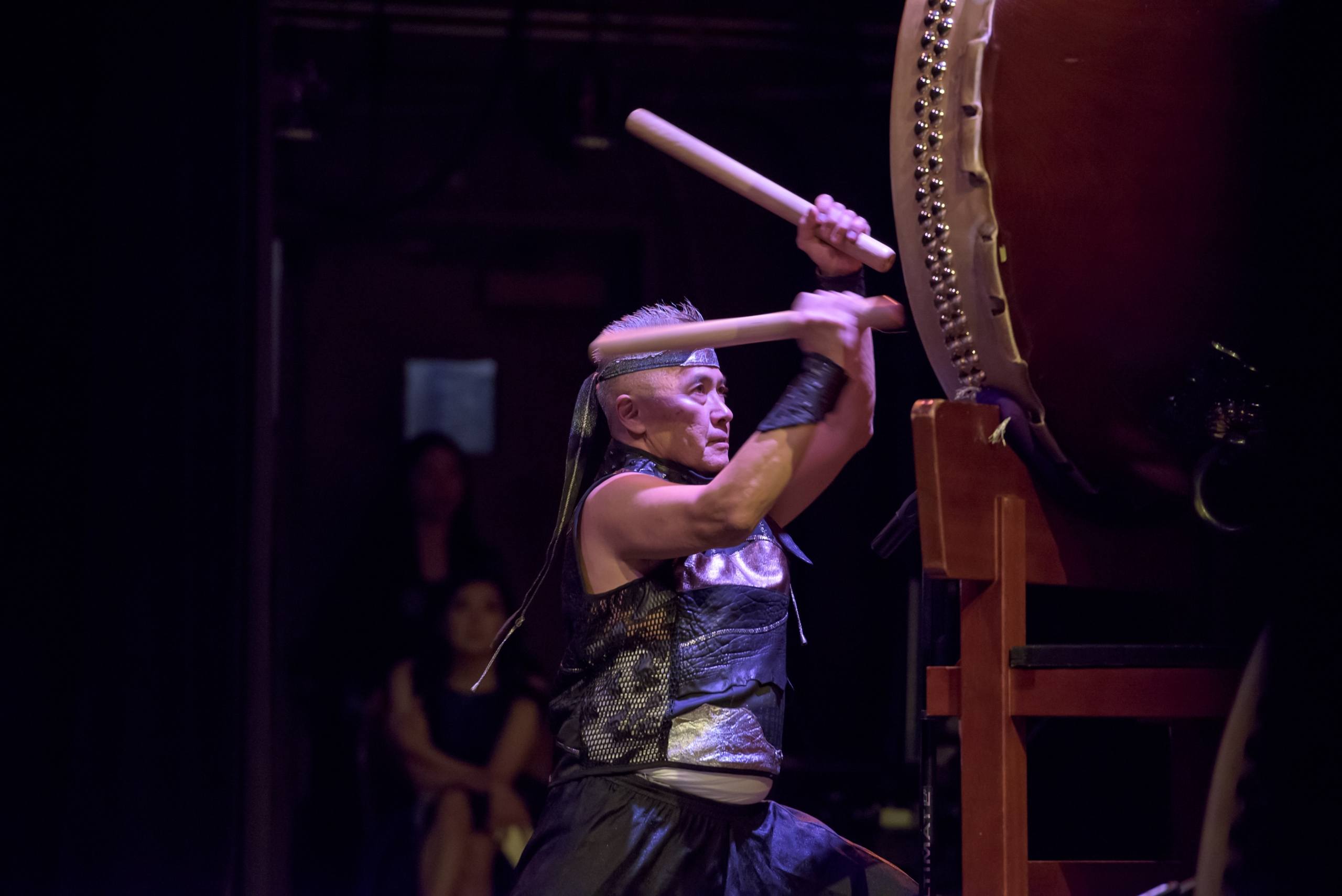 The Reser Presents
Kenny Endo
Date
May 22, 2022
7:00pm
Pricing
$25 – $35
Taiko Master * Ensemble Drumming * Award Winning
In observance of Asian American and Pacific Islander Heritage Month, The Reser Presents Kenny Endo's 45th Anniversary Tour.
Kenny Endo Contemporary Ensemble
Breaking Through Tradition to Innovation – Kenny Endo's Taiko Journey
Kenny Endo is a world-class taiko artist who continues to pave new paths for this Japanese style of drumming. A performer, composer, and teacher of taiko with numerous awards and accolades, Endo is a consummate artist, blending Japanese taiko with globally-influenced rhythms, original melodies, and improvisation.
A 45-year career taiko practitioner, Endo has paved the way for aspiring taiko drummers and remains at the vanguard of the genre.
Instrumental in popularizing the taiko art form in the United States, Kenny Endo's name is synonymous with the word "taiko" in the greater musical world. He holds the distinction of being the first non-Japanese national to be honored with a natori (stage name and master's license) in classical Japanese drumming. Endo has traveled the world, presenting his music that blends East and West. Most recently, Endo's music was featured in a documentary on the 25-year history of the Honolulu Festival, for which he composed "Spirit of Rice."
This performance is sponsored by First Tech Credit Union.
The safety of our patrons, artists, staff, and volunteers continues to be important to us. For this performance – all patrons, regardless of age, are required to show proof of full vaccination or a negative COVID-19 test.
The Reser strongly recommends but does not require guests to wear masks in our building or when attending Reser Presents performances.
Buy Tickets