\
OMAR SOSA & SECKOU KEITA SUBA Trio ft. GUSTAVO OVALLES
PDX Jazz Presents
OMAR SOSA & SECKOU KEITA SUBA Trio ft. GUSTAVO OVALLES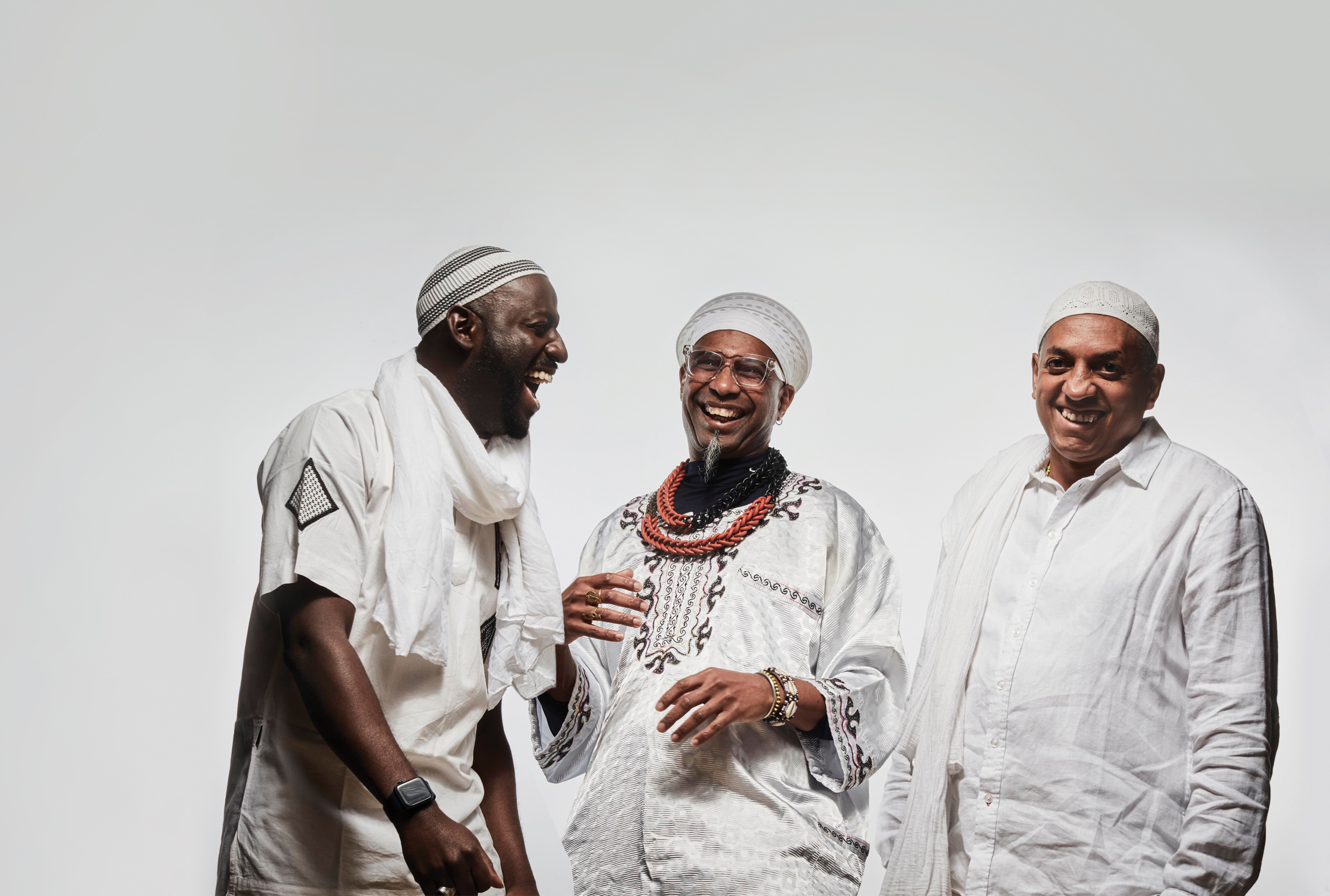 PDX Jazz Presents
OMAR SOSA & SECKOU KEITA SUBA Trio ft. GUSTAVO OVALLES
Date
April 10, 2022
8:00pm
Pricing
$30 – $40
PDX Jazz Presents Omar Sosa & Seckou Keita Suba Trio ft. Gustavo Ovalles
The Atlantic Ocean separates Cuba and Senegal, the respective birthplaces of piano virtuoso Omar Sosa and kora master Seckou Keita, a distance diminished by their shared ancestral connection to Africa. Recorded during lockdown and released in October 2021, Sosa and Keita's second album SUBA is a hymn to hope, to a new dawn of compassion and real change in a post-pandemic world, a visceral reiteration of humanity's perennial prayer for peace and unity.
"Sosa and Keita deliver a work that variously ebbs, flows and sparkles." – Jane Cornwell, Jazzwise
When the pair met in 2012, Seckou loved Omar for his musical spirituality, whilst Omar saw in Seckou a rare ability to collaborate but not lose his identity. Their debut album Transparent Water (2017) was hailed as 'beautiful, rhapsodic… spiritual' – Songlines and '…mesmerising, evocative and sophisticated.' – World Music Central
Cuban composer and pianist Omar Sosa is one of the most versatile jazz artists on the scene today. He fuses a wide range of jazz, world music, and electronic elements with his native Afro-Cuban roots to create a fresh and original urban sound – all with a Latin jazz heart. Omar Sosa's musical trajectory has taken him from Camagüey and Havana to touring in Angola, the Congo, Ethiopia, and Nicaragua in the 1980s; to a sojourn in the African-descent communities of Ecuador in the early 1990s; to an extended presence on the San Francisco Bay Area Latin jazz scene; to his current engagement with artists from France, Cuba, Brazil, and several North, West, and East African nations.
His career embodies the expansive outlook of a visionary artist who has taken Monk's uncompromising spirit to heart, while working ceaselessly to craft and project a unique, cosmopolitan voice.
Mr. Sosa received a lifetime achievement award from the Smithsonian Associates in Washington, DC in 2003 for his contribution to the development of Latin jazz in the United States. Over the years, Omar has released 30 albums and has been nominated six times for a GRAMMY and twice for the BBC Radio 3 World Music Awards. In 2003 he received the Afro-Caribbean Jazz Album of the Year Award from the Jazz Journalists Association in NYC for his recording Sentir; and a nomination from the Jazz Journalists Association for Latin Jazz Album of the Year in 2005 for his recording Mulatos, featuring Paquito D'Rivera. In 2008, Omar Sosa was commissioned by Yerba Buena Center for the Arts in San Francisco and the Oakland East Bay Symphony to compose a major work for symphony orchestra (From Our Mother), supported by a grant from the Rockefeller Foundation.
The UK-based Senegalese kora player Seckou Keita has made a name for himself as one of the foremost innovators operating in African music today. In the two decades since he landed in the UK he has established himself as the their foremost kora player and become an integral mainstay of the nation's vibrant multicultural roots scene. Working solo, or in collaboration with an eclectic range of musicians, his virtuosity has consistently adorned some of this magazine's favorite five-star albums and won him three Songlines Music Awards in the process.
There has also been a brace of awards at that very British institution, the BBC Radio 2 Folk Awards, including "Folk Musician of the Year", an honor of which he is particularly proud, but which he greeted with characteristic modesty. "I don't know if I'm a folk musician, a jazz or a world one," he said at the time. "Forget about categories. My music is just music to be listened to – it's good music for the soul and no matter your feelings, if you're sad or happy, it will fit in. It's a healing process."
Buy Tickets