The Reser Presents
Sea Sick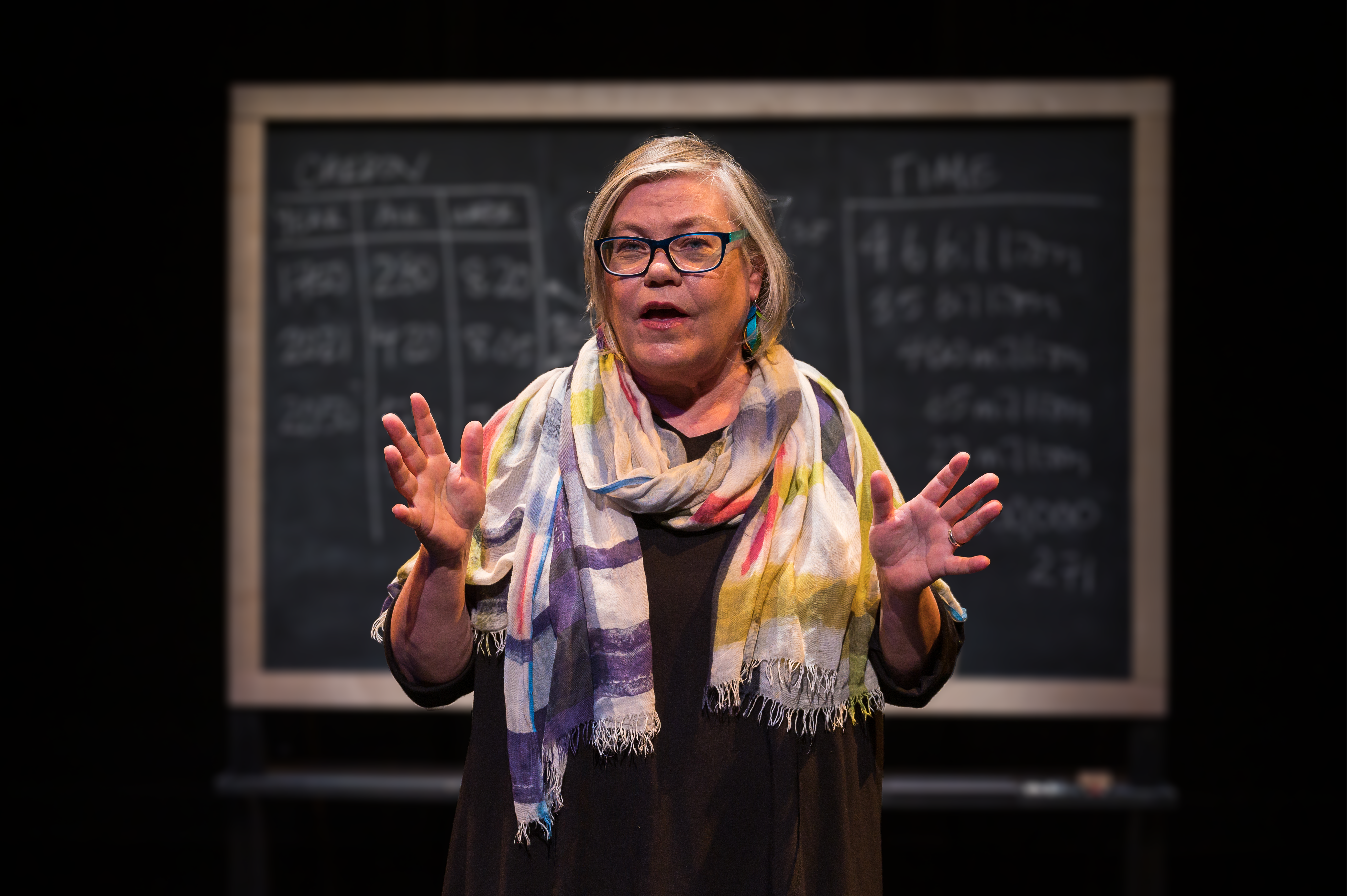 The Reser Presents
Sea Sick
Date
April 21-22, 2022
7:30pm
Pricing
$35
Climate Change * Earth Day * Solo-Theatre
Sea Sick
Written and Performed by Alanna Mitchell
Directed by Franco Boni, with Ravi Jain
Produced by The Theatre Centre 
The ocean contains the switch of life. Not land, not the atmosphere. The ocean. And that switch can be turned off.
The Reser presents The Theatre Centre's Sea Sick by Alanna Mitchell. Sea Sick is a critically acclaimed production about climate change, and the state of the global ocean, which has toured Canada and the world. Experience this powerful story in which Mitchell uses science and delicate wit to tell us about her journey to the bottom of the ocean, the demons she discovered there, and her hope for the future.
Mitchell is an award-winning Canadian journalist and author (New York Times, CBC's Quirks & Quarks, Globe and Mail, and more) who writes about science and social trends specializing in investigative reporting. Sea Sick is inspired by her international bestseller and award-winning book of the same name. 
★★★★ "Sea Sick is a quiet call to action; a crucial examination of an underexposed issue." – The Arts Desk
★★★★★ "This show is designed to hit you hard with the facts and agitate your wounds with the artistry. It compels you to think, to act, and ultimately to heal." – The Feminist Fringe
Run time: 60-80 min. No intermission.
Performances
Thursday, April 21, 2022 | 7:30 pm
Friday, April 22, 2022 | 7:30 pm
The safety of our patrons, artists, staff, and volunteers continues to be important to us. For Reser Presents performances – all patrons, regardless of age, are required to show proof of full vaccination or a negative COVID-19 test to attend events until further notice.
The Reser strongly recommends but does not require guests to wear masks in our building or when attending Reser Presents performances.
These performances are sponsored by Clean Water Services.
Buy Tickets